Apple announced its Worldwide Developers Conference on 6 June, where the company will unveil its Operating Systems development and also expected to reveal iOS 16.
In the event, Apple might also reveal its two new Macs which can be powered by an M2 chip and many more.
Apple is rumored to include new features like a change to notifications, new health-tracking features and improved user experience in the upcoming iOS 16.
iOS 16's New Features, Release Date & Device Capability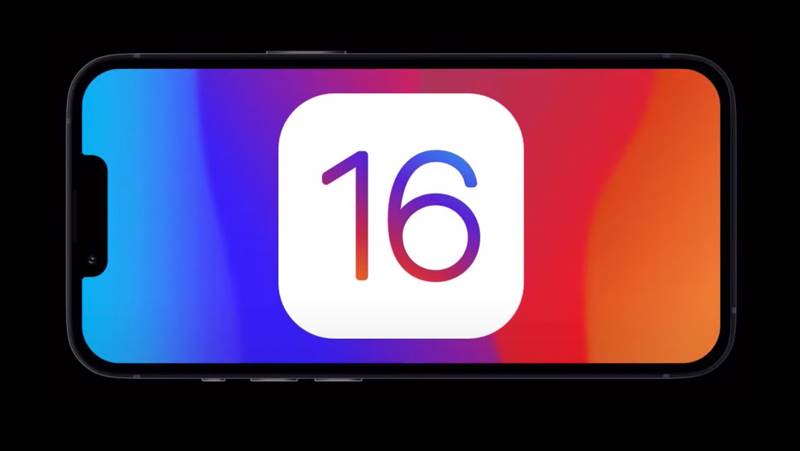 Here are all the details we know about iOS 16 including new features, release info and more based on all the latest rumors and leaks.
New Features
Some of the significant rumored features for iOS 16:
Notifications
According to a report from Bloomberg, Apple will make multiple changes to the iOS 16 notifications system by introducing features like a new notification summary, a new clear all button, and more.
Also, Apple will make notifications actionable where you can perform an action right on the notification. Currently, you have to go into the app to perform any small action. Still, with this feature, you'll be able to delete emails, reply to messages, or perform custom action support by an app, directly on the notification.
New Big-Widgets
🔴EXCLUSIVE: iOS 16.
Be prepared for interactive widgets! Apple is now working on these "big widgets" internally named InfoShack.
Will tell you more about them soon. pic.twitter.com/GZF9zYjOsw

— LeaksApplePro (@LeaksApplePro) January 26, 2022
According to a Tweet from LeaksApplePro, Apple is working on "big widgets" that would board multiple widgets in one container. As defined by LeaksApplePro, the iOS 16 version would show multiple widgets at once instead of forcing you to scroll them.
Health Tracking
Apple's Health app was pretty helpful for iOS users in recent years. Bloomberg's report suggests that iOS 16 will also include new health-tracking features. Apple's Health app is integrated with Apple Watch so this feature will link to watchOS 9.
AR/VR Capabilities
A long-rumored VR headset from Apple might get a reference with iOS 16. Last year, Apple analyst Ming-Chi Kuo stated that we might see a headset in 2022. If this is accurate, We might see new VR and AR capabilities in iOS 16, like a new version of ARKit, including a collection of tools or other augmented reality apps.
Emergency Satellite Feature
Bloomberg reported another safety feature that would come with iOS 16. Emergency Satellite Communication will help when an emergency occurs somewhere and there's no cell coverage, you can still make emergency calls or send emergency messages using satellites.
Crash-Detection Feature
As Mac Rumors reported in 2021, the iPhone 14 could get a crash-detection feature where the device will automatically contact emergency services if it senses an accident. This new capability might get introduced in iOS 16.
New Clear All Button
Currently, you can't clear all recent open apps with just one click like Android but iOS 16 may introduce a new clear all button to remove all recent apps.
No Redesign in iOS 16
According to Bloomberg, the iOS 16 will not deliver an "end to end redesign". Apple has made some incremental changes to individual applications and interfaces of iOS 16 but not a complete redesign. The last time we saw a complete overhaul was only in iOS 7.
Device Capability
There might be a chance the iPhone 6s, iPhone 6s Plus, and the original iPhone SE from 2016 are losing iOS support with this release due to hardware capability. The iOS 16 would be capable of iPhone 7 to all later versions.
Release Date
According to Apple's previous events stats, they revealed iOS 15 in the event and they launched a beta version for developers just after the event's keynote. Then, the company unveiled a public beta in July, and the final main release was placed in September with iPhone 13 launch.
So this might repeat again, We would see the Beta of iOS 16 after WWDC 2022 and the iOS 16 final version will release in September with iPhone 14's launch.