Apple might be working on a complete redesign of its Messages app, which would rebuild with keep in mind its upcoming Mixed reality headset, and it could also make an appearance by its launch.
However, there would also be many other changes to enhance users' experience with it so let's discuss all the possible details below.
Redesigned iMessage App Might Introduce in 2023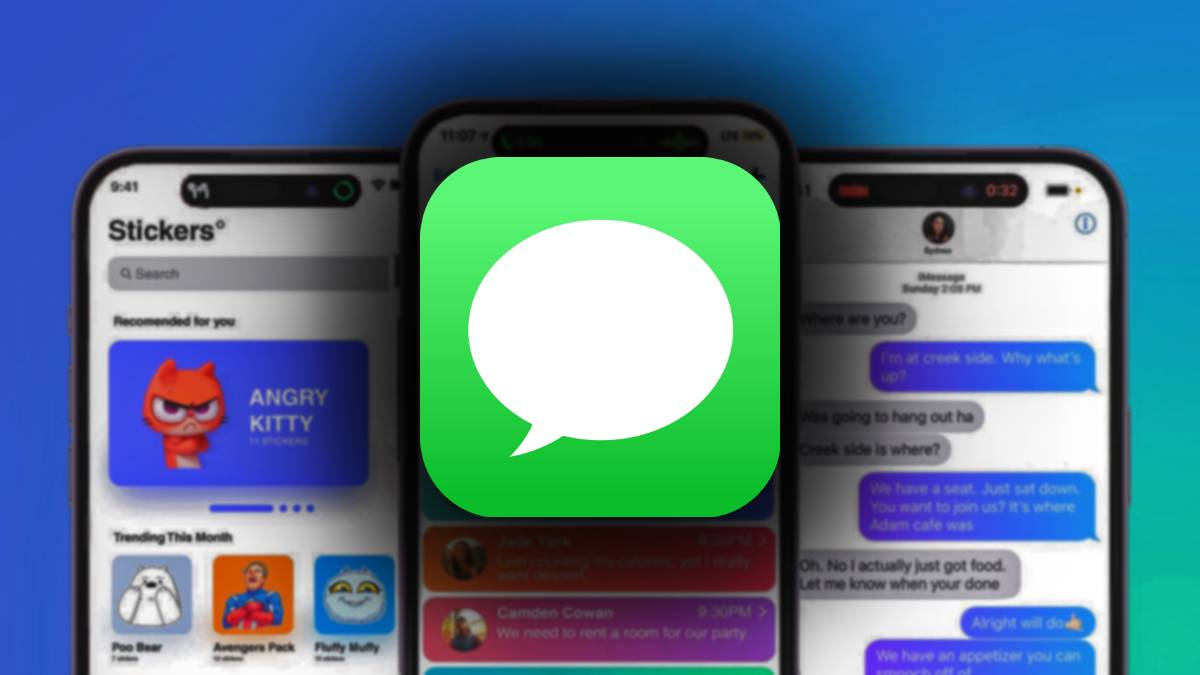 This detail has come out from a leaker named "Majin Bu", who shared it via Tweet as he owns great authority on leaking Apple's upcoming modification.
And he noted in his tweet that some of the sources had told him Apple might be planning a new version of iMessage, and we can expect it to be completely redesigned in all aspects.
According with my resource, Apple is working on a new version of iMessage completely renewed. New home, chat rooms, video clips, and new chat features in AR. It should be released next year along with the new headset #Apple #AppleAR #iMessage pic.twitter.com/Wp2WT8apNX

— Majin Bu (@MajinBuOfficial) October 14, 2022
Such as, we would get a new home page for the app with new chat rooms, video clips, and many more changes. Besides, I already highlighted at the start this redesign will also introduce new chat features in AR.
Besides, with the launch of iOS 16, Apple has also introduced some new features for the iMessage, such as editing and unsending messages, which would also settle into the app with upgrades.
Also, well-known leaker Mark Gurman from Bloomberg noted earlier that Apple's upcoming mixed-reality headset would be highly potent for media consumption and communication.
And we all know SharePlay is expanding to enhance users' experience, and also iOS 16‌ brought SharePlay to Messages so that various users can enjoy content together with chatting, which makes more sense in both media & communication.
This means it is possible that Apple will make modifications to the app regarding the SharePlay capabilities with the headset.
About its launch, we can only expect that it will arrive in the near launch timeline of Apple's mixed reality headset so that we can see it in Q1 of 2023.