Apple is getting ready to launch several new Macs this year. A few of them will be announced in March, and later others.
Last year, Apple launched MacBooks and iMacs, powered by M1, M1 Pro, and M1 Max chipsets. According to the latest reports, this year, Apple is bringing seven new Mac devices, from which four will be powered by an M2 chip.
It is expected that the company might debut a 13-inch MacBook Pro, Mac Mini, 24-inch iMac, and a redesigned MacBook Air, all powered with an M2 chip.
New MacBooks Coming This Year in March, & May-June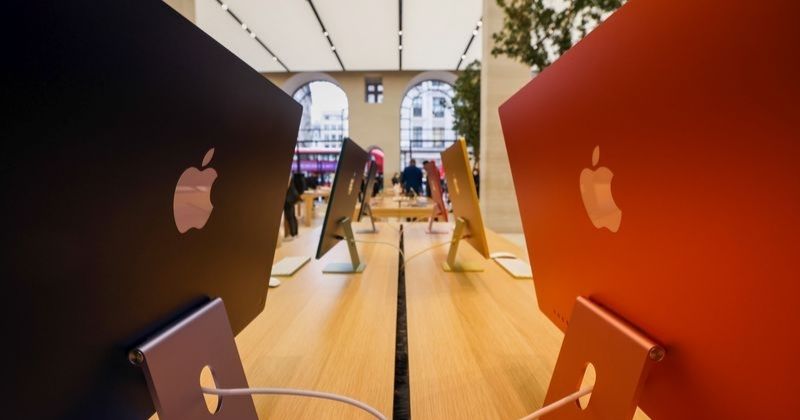 The Bloomberg reporter Mark Gurman says in the Power On newsletter what Apple might do with the upcoming Mac lineup. According to him, the in-house silicon for Macs and iMacs will be the strongest transition.
The upcoming Mac devices will be powered by M1 Pro, M1 Max, and new M2 chipsets. Also, with a super-powered version of the M1 Max processor.
Here is the list of upcoming Mac devices in 2022:
Mac mini with an M1 Pro chip.
A Mac mini with an M2 chip.
A new 13-inch MacBook Pro with an M2 chip.
A revamped MacBook Air with an M2 chip.
A 24-inch iMac with an M2 chip.
An iMac Pro with M1 Pro and M1 Max chipset
A smaller Mac Pro with two or four M1 Max chipset.
Mark Gurman says Apple will release the new Macs in March, then in May or June. The company could announce the first Mac devices at a rumored event on March 8.
At the event in March, the company is expected to reveal a 5G iPhone SE, 5G iPad Air, and a new Mac. Also, Apple will roll out iOS 15.4, which comes with a face mask-friendly Face ID. iPhone 14, and Apple Watch Series 8 are expected to launch later this year.
Apple analysts noted that Apple might release the Pro and Max versions of the M2 chipset in 2023 along with the next-gen M3 processor.