We all know that there are many technological companies that control and dominate the ranking of the most valuable companies. But, in this case, the tech giant Apple is near the top of this list and is predicted to be worth more than $1 trillion, the first to break through this mythic barrier.
Apple Is Now Worth $800 Billion For The First Time Ever
The tech giant Apple is one of the most valuable companies in the technology market. In addition to the good results it has achieved, its stock market prices do not stop growing, beating records on a recurring basis. Yesterday, there was another one that was beaten, with Apple worth, for a few moments, 800 billion dollars.
After breaking several records in the stock market in recent months, where it was able to earn $ 714 billion, the tech giant Apple was able to return to the top of valuations yesterday, being able, for some time, to take its actions to worth 153.7 US dollars.
When it reached this stock price, and the company had 5.21 billion shares, its value rose again, thus being valued at more than 800 billion dollars.
This new record reinforces Apple's position as one of the most valuable companies in the stock market and certainly the most valuable in the technology business, beating the tech giant Microsoft and Google.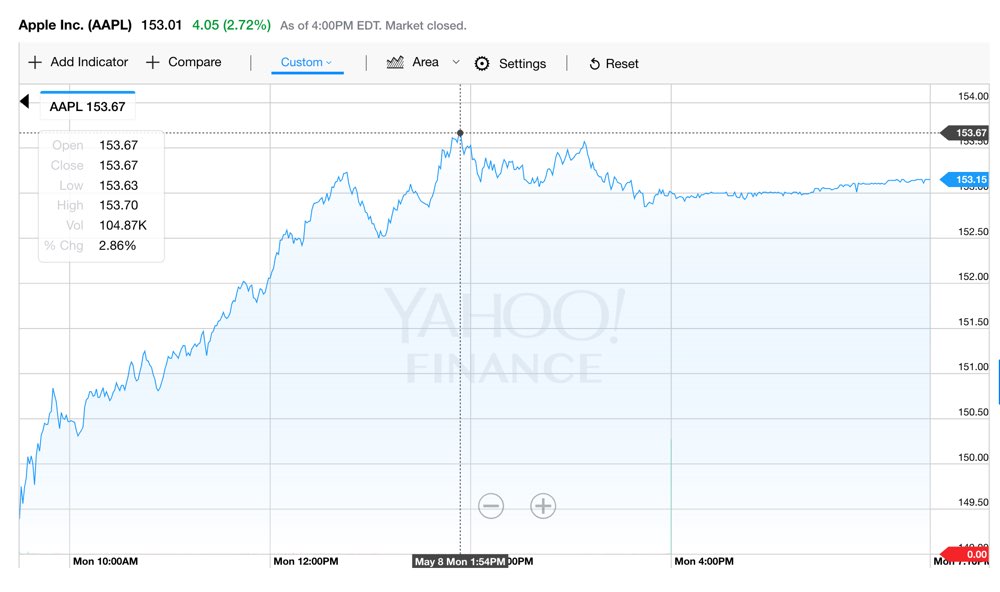 One of the main reasons for this appreciation is in the expectation that investors have in the next iPhone, which will celebrate the tenth anniversary of this industry milestone.
In addition to this appreciation, the tech giant Apple has in its coffers more than 250 billion dollars. The vast majority of this value is outside the United States because the company does not intend to pay the 35% rate that would be imposed on it.
This new record clearly shows the health of the company and the confidence investors place in it. Probably, and very soon, this barrier will be broken again and the tech giant Apple will be the next company worth more than 1 Trillion Dollars.