InShortViral: Apple has added new feature in iOS 9.3 which is a beta version and currently available for developers for more upgradation.
[dropcap]A[/dropcap]pple has revealed all programs to add new features in iOS 9.3 and though it looks that could bring little in the beginning, seems to be another new feature that everyone (especially students and risers) interested to know that will be added. This new feature is called, "night shift" and what it does is change the color temperature based on the time of day display and location of the iPhone or iPad.
Also Read: How To Fix Cydia Crashing Error After Pangu9 Jailbreak iOS 9
The point is that the screen less blue lights cast our eyes, that the origin of what many researchers believe are several sleep problems and what can happen if you use that screen facing the night. Thus, it appears that the use of the iPhone could cause certain sleep disorders, and Apple wants to take action to prevent this continue.
Apple Releases its New Version of iOS 9.3 Beta For Developers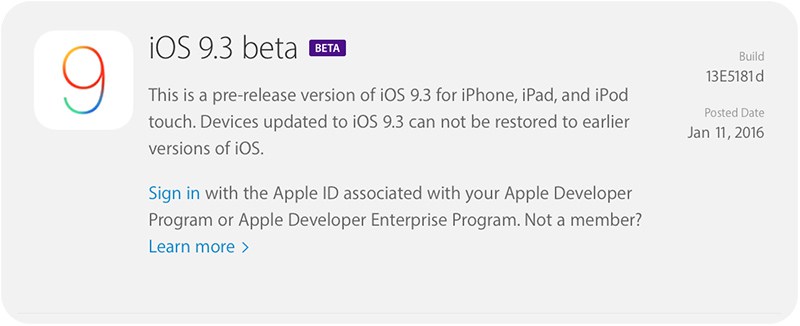 Amazon added a similar feature to its Fire tablet last month and actually change the color temperature of the screen has been a very popular feature in many gadgets of all kinds. It has also been a popular Mac tool called F.lux, known and used by many users.
Basically the iOS 9.3 is for developers and they can login to develop as likely to do alteration in latest program.
Also Read: How To Make iOS 9 Faster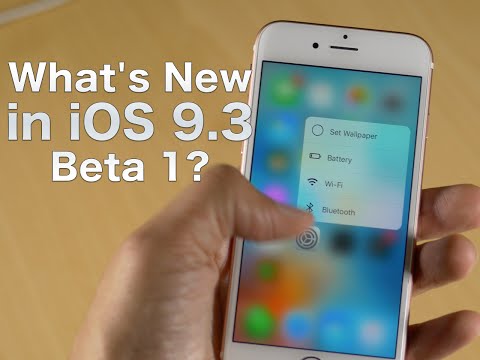 In fact, F.lux had a version of the app on iOS, but last month Apple decided to remove the application by using private APIs. When Apple closed F.lux for iOS, many speculated that it was because they themselves would bring an internal app iOS and it seems they were finally right.
Along with this kind of night shift, Apple will also add private notes that allow you to send notes and hidden messages unless you want to open with Touch ID. Apple has also won recommendations news for each user and also have some can play improvements. In addition, the app of Health will receive a new main menu. All these improvements go hand in hand with the new educational apps that Apple is adding to the platform (probably just to compete with success in this section of Chrome OS).
Also Read: The Best iOS 9 Functions You Don't Even Know About Yet
iOS 9.3 is still a public beta and can join from here. However, as we must always bear in mind that the beta versions include many mistakes, so it's not a good idea to install a user regulate.