Apple is testing the next iPhone with USB-C charging port which Mark Gurman from Bloomberg now reports and connects the older suggestions. Apple may launch this implementation next year.
Recently, Apple seeded the iOS 15.5, iPadOS 15.5 & watchOS 8.6 release candidates to developers only, containing the final features of upcoming Apple device updates.
For the many past years, We are attending that Apple will completely switch to USB-C sockets from Lightning ports. And earlier in 2018, It began using USB-C for the iPad lineup, but the company didn't apply these changes to the ‌iPhone‌ lineup.
iPhone 15 Might Be the First iPhone to Get USB-C Charging Port in 2023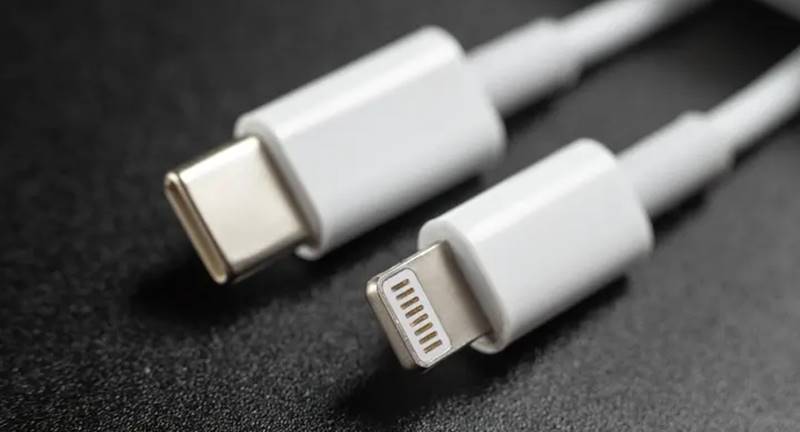 According to the latest report from reliable Bloomberg's Mark Gurman, Apple is secretly testing an iPhone design with USB-C in a change of Lightning. This change will take up to a year to see an implementation. So, iPhone 14 would be the last iPhone to feature a lightning port.
As Reuters reported, EU regulations prefer having a single charger for devices to prevent environmental impact. So, it gave new legislation, which caused Apple to shift to USB-C ports for all iPhones, iPads, and AirPods that will sell in Europe.
But, It might do it for all regions because iPads operate USB-C already, which users appreciate for quicker transfer rates.
As some days back, Ming-Chi Kuo also suggested that the latest supply chain survey marks the new switch to the iPhone socket, which would be the standard USB-C port. These USB-C changes would also improve the speed of charging and transfer with the support of iOS.
(1/2)
My latest survey indicates that 2H23 new iPhone will abandon Lightning port and switch to USB-C port. USB-C could improve iPhone's transfer and charging speed in hardware designs, but the final spec details still depend on iOS support.

— 郭明錤 (Ming-Chi Kuo) (@mingchikuo) May 11, 2022
Both reports said the same thing: it will be in the second half of 2023, so we would see USB-C with iPhone 15. We will see USB-C accessories in the following years, maybe after the iPhone 15 launch.
Last year, It was also said to boost Lightning data transfer rates to USB 3.0, which will start with the iPhone 14 Pro. As we all know, the high-end iPhone only loses at transfer speed, but with USB-C, the company might capture this segment too.