Undoubtedly, Android is the best mobile operating system out there. Compared to every other mobile OS, Android provides users with more features and customization options. Apart from that, Android is always known for its massive app ecosystem.
Just take a brief look at the Google Play Store; you will find apps for different purposes. The same goes for the CPU monitoring apps for Android. The Google Play Store is filled with real-time apps to monitor CPU temperature and frequency.
Also Read: How to Add Custom DNS Server On Android
List of 10 Best Apps to Monitor CPU Temperature on Android
So, in this article, we have decided to share a few best Android apps to analyze the CPU temperature and frequency history data. Some apps also provide status bar floating windows, overheating alarms, etc. Let's check out.
CPU Cooler is an Android app that uses the temperature chip sensor of your smartphone to show you the CPU temperature in real-time. With this app, you can easily monitor your device's CPU temperature.
You can even use this app to run a stress test on your CPU cores. Overall, this is an excellent app for monitoring the temperature of your CPU.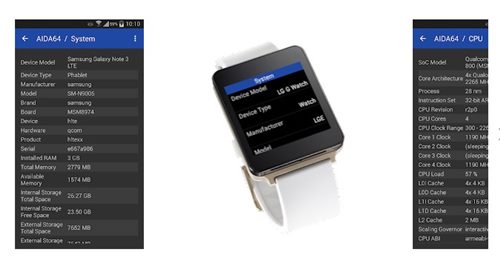 AIDA64 is an Android app that shows you information about the hardware and software of your device. With AIDA64, you can quickly learn about your CPU, real-time core clock measurement, screen dimensions, battery level & temperature, and more.
The app also shows you the CPU temperature of each core. Overall, this is a great CPU temperature monitoring app that you can use today.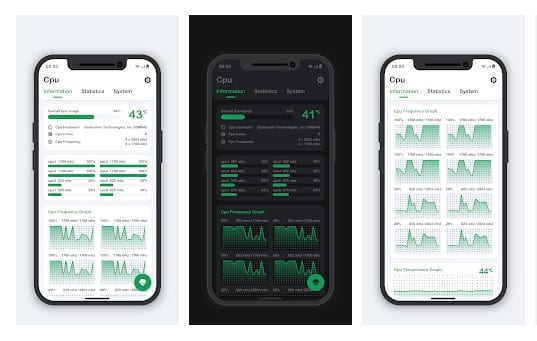 It's one of the best and most powerful CPU monitoring apps available for Android smartphones. With this app, you can monitor your CPU temperature and frequency in real-time.
It also offers you many handy tools like a one-tap boost, ram widget, CPU widget, battery widget, etc.
Well, CPU-Z is probably the best app on the list that can be used to monitor the CPU temperature. It has a dedicated temperature panel showing CPU temperature, the temperature of various sensors, etc.
It also shows other system information like device brand, model, RAM, storage type, screen resolution, etc.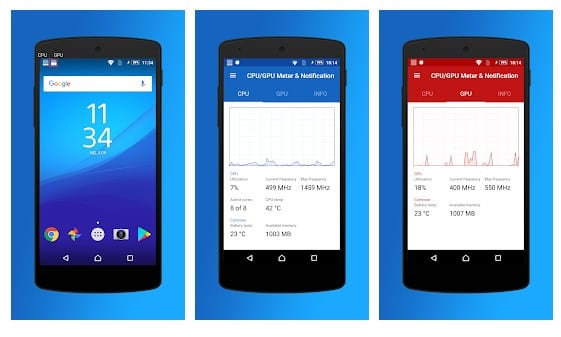 It is a relatively new CPU & GPU monitoring app available on the Google Play Store. The app shows essential information like CPU utilization, CPU Frequency, CPU temperature, Battery temperature, Available Memory, GPU Utilization/Frequency, etc. The app is free to use and runs on Android version 8 & above.
Cpu Float is a widget-type app for Android available on the Google Play Store. It adds a floating window on your Android's home screen, showing several key system information pieces.
CPU float can show CPU frequency, CPU temperature, GPU Frequency, GPU load, Battery temperature, Network Speed, etc. The app is not very popular, but it does its job well.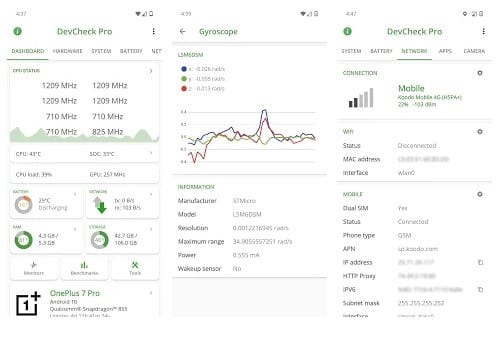 This is a great Android app to monitor your hardware in real-time. The great thing about DevCheck Hardware and System Info is that it provides detailed information about your device like model name, CPU & GPU details, etc.
DevCheck Hardware and System Info dashboard show the CPU & GPU frequencies, temperatures, memory usage, battery stats, etc.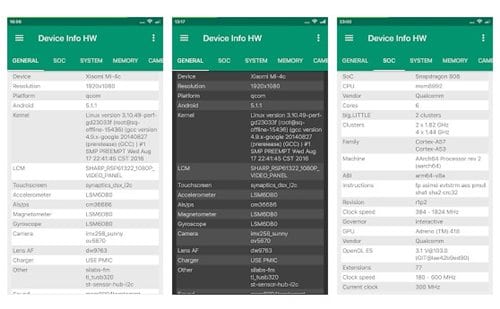 Well, it's a hardware and software information app for Android. It got the ability to show you the temperature of both CPU & GPU.
To show you the temperature, it uses thermal sensors. It also shows other useful details for the screen, operating system, cameras, sensors, memory, flash, etc.
Although not famous, Simple System Monitor is still one of the best system monitoring apps that you can use on Android.
The great thing about Simple System Monitor is that it shows you all the thermal zones' temperatures. It also shows you the CPU usage and frequencies for each core.
Cooling Master is an Android app that lets you monitor and control the temperature of your smartphone. If it detects CPU overheating, it immediately scans and shows you the apps responsible for that.
Cooling Master analyzes CPU usage dynamically to detect apps that are overusing the system resources.
So, these are the best free Android apps to monitor the CPU temperature in android. I hope this article helped you! Please share it with your friends also. If you know of other such apps, let us know in the comment box below.