Learn how to backup and restore drivers on Windows 7, 8 & 10: If you have recently installed a fresh operating system then you will surely know the pain of finding and installing all the needed hardware/software drivers. Sometimes you may not have CD to install the drivers. Therefore, we are going to share a method by which you can backup and restore drivers on Windows easily.
Today more than billions of people are using Windows operating system on their computers and laptops. As Windows is considered a most user-friendly OS that's why it has more convinced users, and after installing this OS, your computer needs drivers for the conventional working of Hardware/Software applications. However, searching for each and every driver is the very tough job when we change our operating system as all drivers get deleted. So to resolve this problem, we are here with Backup and Restore Drivers on Windows 10. Yes, it is true with a simple third-party software and with simple steps discussed below.
Also Read: Best Driver Updating tools for Windows 10
How to Backup and Restore Drivers on Windows 10
The method is very manageable and smooth; you will need to use utility software that will create the backup of all the drivers in your Windows operating system and later you can restore them whenever you change your operating system, or some of your drivers get corrupted. So proceed with some simple steps below.
Also Read: How to Change MAC Address in Windows 10
Steps to Backup and Restore Drivers on Windows 7/8/10
Step 1. First of all, you need to download a third party software for your PC. For this task, you need a software Double Driver. Install the program on your Windows PC and run the program and you will see the screen like below.
Step 2. Now you need to select the "Backup" tab and click on button scan a current computer and this software will scan out all the drivers installed on your computer.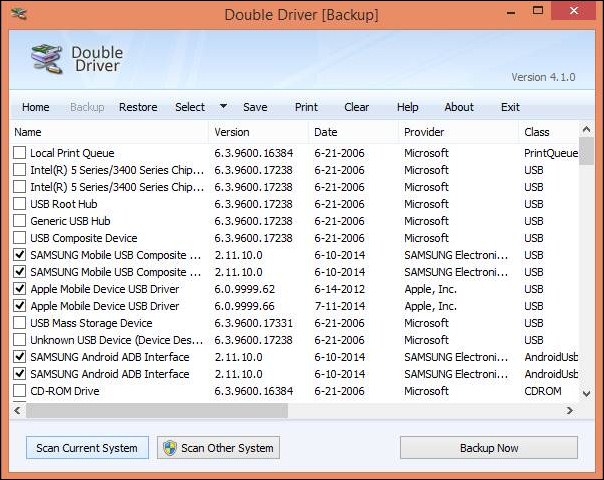 Step 3. Now tick all the drivers you want to make the backup and following that click on backup now button. Now select the path location where you want to save your backup file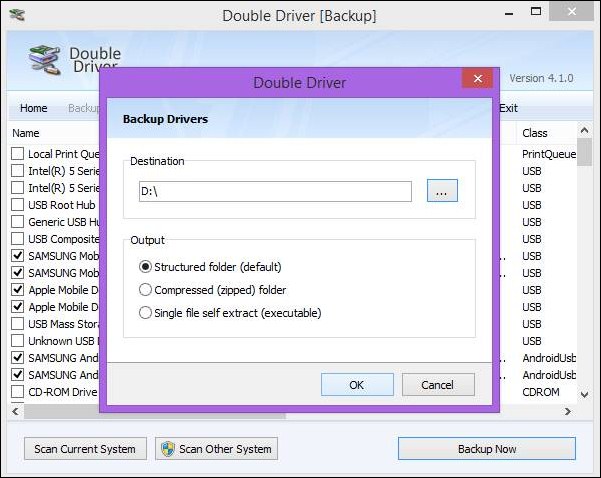 Don't ever save the file on the drive where a window is installed as if your Windows get corrupted; then that drive has to be a formatted, and you will lose all your drivers.
Step 4. Now the backup process will start, and your driver backup file will be created on the set location. Now whenever you want to restore the driver then simply open double driver software and click on restore button and then locate the backup file and restore process will get a start.
That's it! Now the backup and restore of your drivers will be done easily on your Windows Pc.
Also Read: How to Fix USB Device Not Recognized Error In Windows
Using DISM.exe
Well, we can also use Deployment Image Servicing and Management utility to backup drivers on our Windows 10 computer. Latest we can restore then using the Device manager.
Step 1. First of all, you need to open CMD with adminstrator privileges on your Windows computer.
Step 2. Now you need to create a directory where you want to save the drivers. For that you need to enter command
md C:\BackupDrivers
Step 3. Now you need to enter the command:
dism /online /export-driver /destination:C:\BackupDrivers
Step 4. Now open the newly created folder and there you will see the drivers. The folder will also show you the related files like *.sys, *.dll, *.exe etc.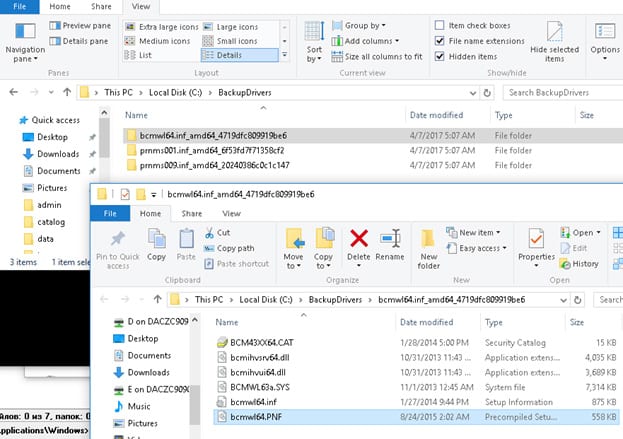 Step 5. Now in order to restore the driver that you have created from the backup you just need to open the Device manager and then right click on the device in which you want to install the driver.
Step 6. Now you just need to select the option 'Update Driver Software'
Step 7. In the next step, you need to select 'Browse my computer for driver software' and then select the directory where the backup copy of the driver is stored.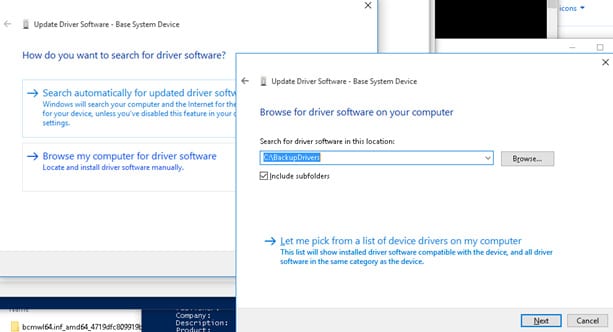 That's it, this is how you can use DISM.exe and Device manager to backup and restore Drivers on your Windows computer.
Using Driver Talent
Well, Driver Talent is an all-in-one tool for all your driver related issues. Driver Talent automatically scans for driver updates and installs it. Not just that, but the tool can also repair corrupted drives. The best thing about Driver Talent is that it also allows users to backup and restore Drivers. So, let's know how to use Driver Talent to Backup and Restore drivers.
Step 1. First of all, download & install Driver Talent on your Windows computer from here. Open the app and click on the 'Windows Assistant' or 'Tools'
Step 2. In the next window, the tool will scan and list out all drivers that are installed on your Windows computer. Once done, select the drivers which you want to back up and then click on the 'Start' button.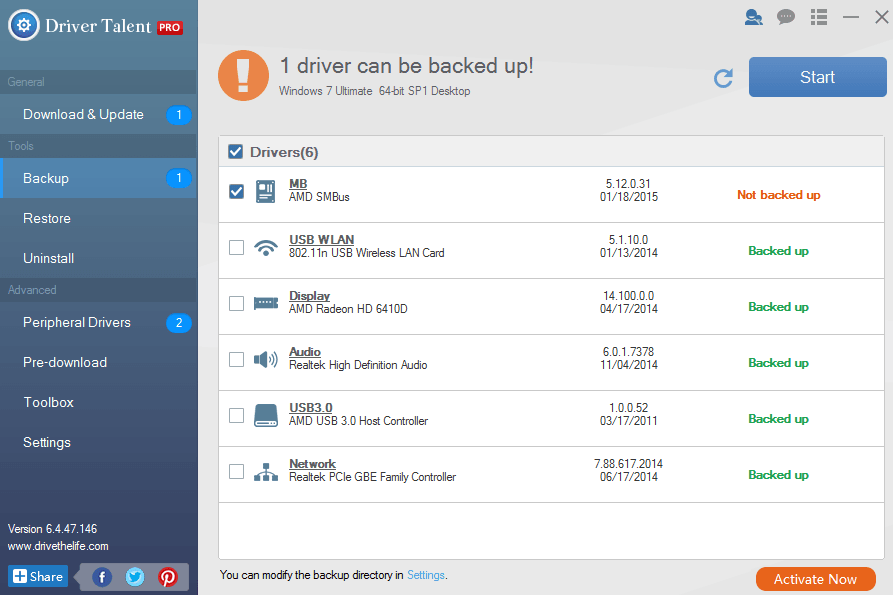 Step 3. Now, wait until the process completes. Now, if you want to restore the drivers, then select 'Restore' under the Tools and then select the drivers which you want to restore.
That's it, you are done! This is how you can use Driver Talent to backup and restore your Windows drivers. If you have any other doubts, then make sure to discuss with us in the comment box.
Similar Apps:
Fast and user-friendly free tool for drivers' backup, restoration, and removal with command line options, automatic restoration from CD\DVD and path formatting. DriverBackup! It also includes an interactive command line builder.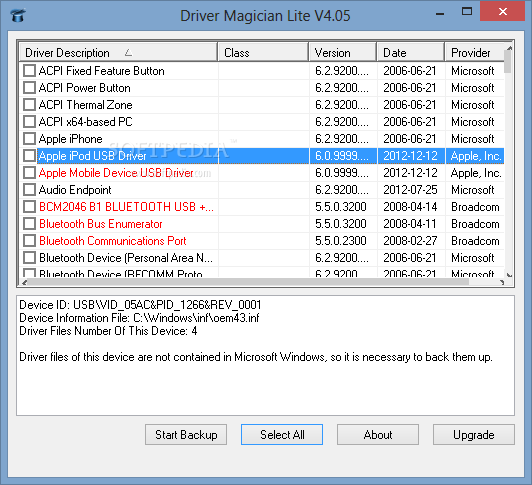 Driver Magician Lite is freeware, it identifies all the hardware in the system, extracts their associated drivers from the hard disk and backs them up to a location of your choice. Then when you format and reinstall/upgrade your operating system, you can restore all the "saved" drivers just as if you had the original driver diskettes in your hands.
DriverMax is a tool that changes the way you update your computer drivers. Remember how hard it is to search for yourself all the drivers you needed? DriverMax changed that. You no longer have to do this by yourself, DriverMax has got you covered. It scans your computer and identifies missing or outdated/faulty drivers, downloads them and installs them for you.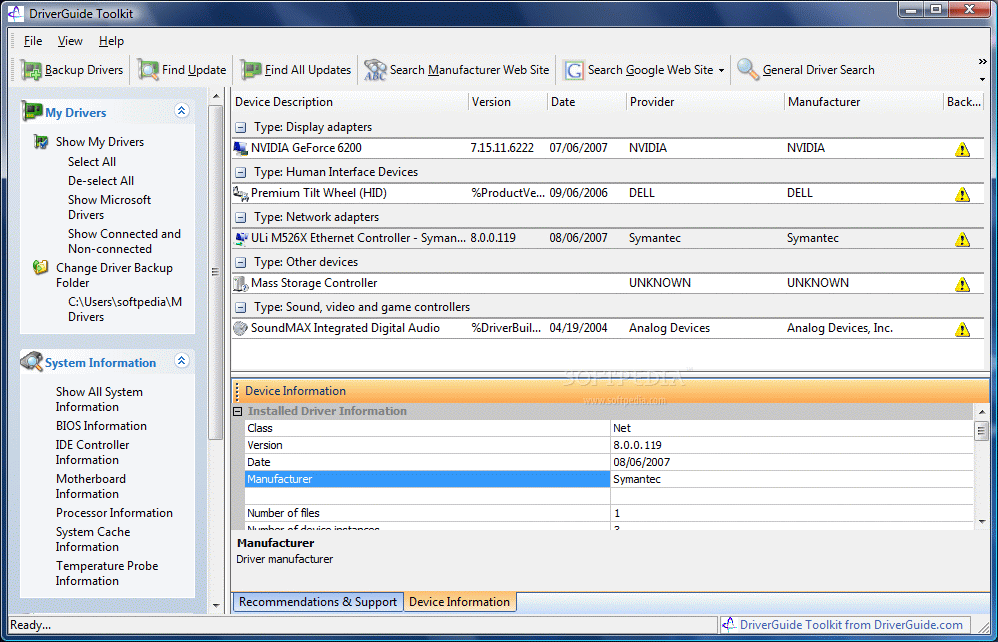 It simply scans for the lists of drivers installed on your computer and whenever you connect to the internet, it searches Driverguide.com or other sites to look for updates. It provides you the option to backup your currently installed drivers for safe keeping. You can even restore your drivers with the help of DriverGuide Toolkit.
SlimDrivers not only detects when a driver needs updating but also identifies the proper executable for your system and initiates the driver install automatically. SlimDrivers also offers you a back-up and restore function, which will be essential if you notice any problems after updating.
Also Read: How To Create Computer Virus 2019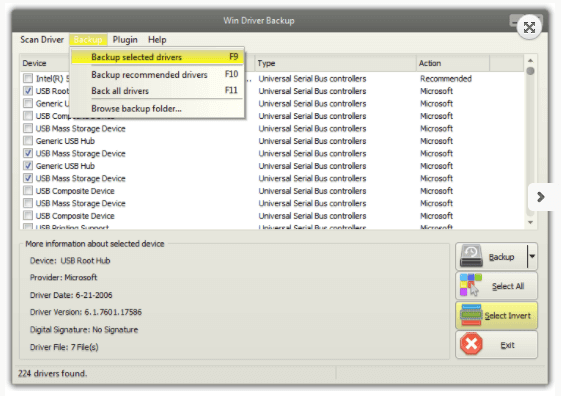 Well, if you are searching for an easy to use yet effective driver backup and restore tool for Windows 10 computer, then you need to try Win Driver Backup. Win Driver backup is by far the best lightweight driver backup tool which you can use right now. The utility helps users to backup all system drivers to keep them safe. Not just that, but the same tool can be used to restore drivers in case of system failure.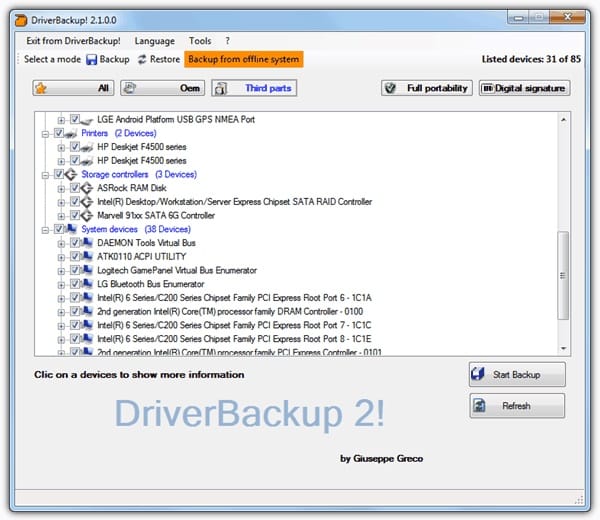 Driver Backup 2! is the latest version of Driver Backup tool which has been listed in the article. The great thing about Driver Backup 2! is that it can create backup files without being installed. Not just that, but Driver Backup 2! also has an integrated command line interface. It's also one of the fastest driver backup tools which you can have on your Windows 10 computer. So, Driver Backup 2! is another best Windows 10 tool which can be used to backup system drivers.
So above is all about How to Backup and Restore Drivers on Windows 7/8/10. With this, you can easily backup and restore all your PC drivers with a single click, and there will be no need to search and download each driver on internet, just open the software and do your work with a single click. Hope you like our work, don't forget to share our work with others too. Leave a comment if you have any related queries with this.