If you have been using Windows operating system for a while, then might know about the Registry file. Windows Registry is a database of settings used by Microsoft Windows. The registry file holds configurations for software, hardware devices, etc.
Most of the popular software that you use today alters the registry values. Sometimes, wrong entries create problems with Registry. Also, Viruses, Trojans, and spyware are also known to cause registry errors because they often install registry entries that are difficult to remove.
Backup & Restore Registry Settings in Windows PC
If you deal with registry problems more than often, then you need to know how to backup & restore registry settings. If you backup your reg files regularly, you won't need to worry about registry corruption. So, in this article, we are going to share a few best methods to backup and restore the Windows registry.
1. Using System Restore Point
In this method, you will be creating a backup point that you can use anytime to revert your system settings. For this follow the below steps:
Step 1. First of all, in your Windows PC hit the start button and then type "restore point" and then select the option "create the restore point". In the next dialog box, you need to create a restore point where your backup is going to reside.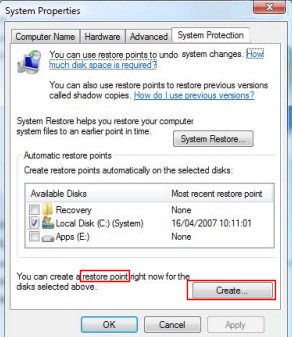 Step 2. Now on the dialog box that appears click on the "create" button and choose the restore point where you want to save all the current settings. Make sure to remember the destination location where your backup is saved.
That's it, you are done! now your system has one restore point from which you can easily restore the settings. And that you can simply do by restoring from a restore point.
2. Creating Registry Backup By Importing Settings
This is another great method that will help you to get a zip file that you can directly save in any of your external storage devices and from the device you can easily restore them whenever you needed. As this is the most portable way to do the backup and restore. To create this follow the below steps to proceed.
Step 1. First of all press "Window+R" button of your keyboard and then type Regedit and then hit enter and registry editor will get open.
Step 2. Now registry editor dialog box will appear.
Step 3. There click on "File" option and select "Export" and then select the location where you want to store that zip file and hit save.
Step 4. That's it, you are done! now a zip file will get created there that will be containing all your registry settings and you can easily copy and paste that file in any other location.
Step 5. To restore the settings you just need to select Import from a file and then locate this backup file and all the registry settings will get restored.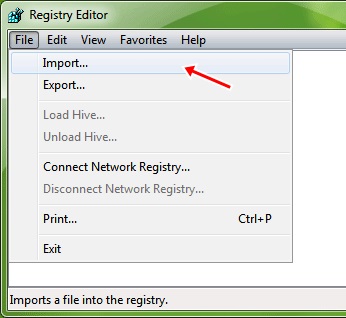 That's it! You are done. This is how you can backup & restore registry settings in Windows 10 computer.
3. Using Third-Party Tools
There are lots of third-party tools available for Windows that can be used to backup & restore the registry settings. Below, we have shared some of the popular tools.
It is a lightweight and simple utility tool that allows users to create backups of Windows registry files to a location of their own choice. You can use the created backup file to restore it at a later date. You can also use the backups created by Regbak while running the 'Windows Recovery Console', making Regbak an ideal choice for all registry restore scenarios.
Well. this is another best tool which is much similar to RegBak. ERUNTgui is also a lightweight utility tool that allows users to create backups of their Windows Registry files. Later users can use those backup for restoration. ERUNTgui is a graphic user interface for the popular registry backup and restores program "ERUNT" created by Lars Hederer.
It is an advanced and complete suite of tools that allows you to safely maintain your local registry as well as the registries on the systems of your network. This software offers solutions for backing up and restoring registries, fast background search and replace, a bookmark editor with categories that support key coloring and adding descriptions to registry keys and values, detailed property pages, tools for easy navigation.
The great thing about Tweaking.com Registry Backup is that it has a Windows Repair tool that can repair corrupted Windows files, registry, etc. However, Tweaking.com Registry Backup is meant for backup & restore registry settings. It first provides users with types of registry entries that can be used to create a backup. So, Tweaking.com Registry Backup is another best Windows 10 software that you can use to backup and restore the registry.
As the name of the tool says, Registry Backup and Restore is one of the best free Windows 10 registry backup & restore tool that you can use right now. Guess what? Registry Backup and Restore needs less than 10 MB to install on your computer. The interface of Registry Backup and Restore is also pretty clean and it doesn't have any complicated settings. To create a full Backup of the Windows registry, users just need to click on 'New Backup' set the destination folder and click on 'Start'. To restore, click on 'Restore' and locate the Registry backup file.
So the above guide was all about how you can backup and restore registry settings in your windows operating system. I hope this article helped you! Share it with your friends also.