In the first few months of this year, OpenAI launched ChatGPT, an AI Chatbot that created lots of hype on social media sites. Soon after ChatGPT launched, Microsoft launched its all-new AI Powered Bing search.
Google Bard AI
To remain in the competition of the AI race, Google launched the ChatGPT and Bing AI competitor, Google Bard, which uses Google's Pre-training and Auxiliary Language Modeling (PaLM).
Now Google Bard has the edge over ChatGPT since it can access the web in real time and provide accurate information. On the other hand, ChatGPT can't access the web and has limited knowledge of the world and events after 2021.
This limitation of ChatGPT is what makes it less competent than Google Bard; hence users are now more interested in Google's AI chatbot. Recently, Google also showcased its upcoming Generative AI feature that displays AI-based information on top of search results.
Generative AI in Search
The Generative AI in Google Search is getting lots of attention, but it's still being tested and will take time to roll out. Meanwhile, if you want to give Google's upcoming Generative AI feature a try, continue reading the article.
You cannot access the upcoming search feature until you live in the US and join the Search Generative Experience (SGE) waitlist. But there's an extension that lets you experience how the AI responses on the search would feel.
How to Get Bard AI in Google Search Results
You can easily get Google Bard AI in Google Search results, but you need to depend on a Chrome extension named 'Bard for Search Engine'. Below, we have shared some simple steps to get Bard AI in Google Search results. Let's get started.
Bard for Search Engines
Bard for Search Engines is the Chrome extension we will use to get Bard responses on the search engine. Here's how to use the tool.
1. Open your Google Chrome web browser and visit this webpage.
2. Now click the 'Add to Chrome' button on the Extension page.

3. On the confirmation prompt, click the 'Add Extension' button.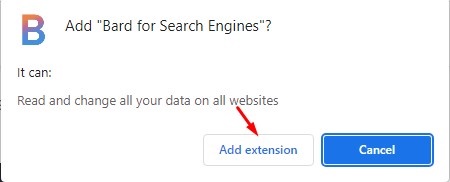 4. Now open a new tab on Chrome and visit the Google Bard website.
5. On the main screen, click the 'Sign in' button and log in with your account.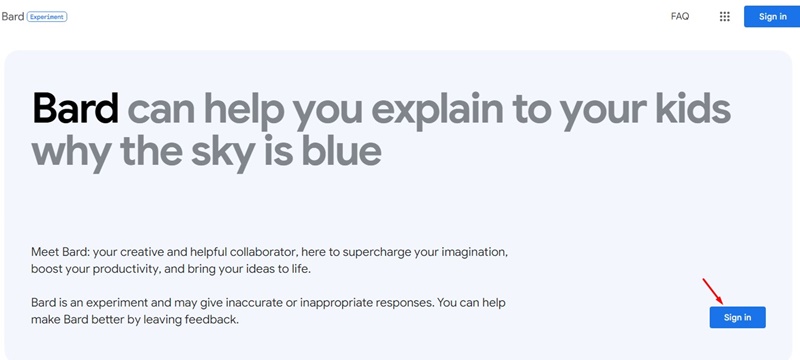 6. Now, you can close the Google Bard page, open a new tab and enter Google.com.
7. Now, you need to perform a regular Google search.
8. The search result will appear as usual. But, on the right sidebar, you will see the Bard AI's response.
9. You can also ask follow-up questions related to the same topic.
That's it! This is how you can get Bard AI on Google Search results right now.
How to Get ChatGPT in Google?
If you have access to ChatGPT, you can display the AI responses directly on the search result page. For that, you need to use the ChtGPT for the Google Chrome extension. Here's what you need to do.
1. Open the Google Chrome web browser and visit this webpage. Then, on the extension page, click on 'Add to Chrome'.

2. On the confirmation prompt, click the 'Add Extension' button.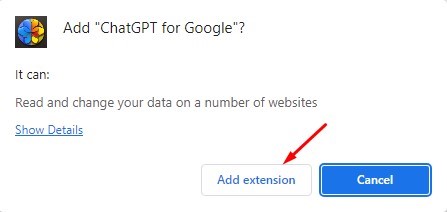 3. Now click the extension icon and sign in with your ChatGPT account.
4. Next, perform a Google Search. You will find the ChatGPT response on the right sidebar of the Google search page.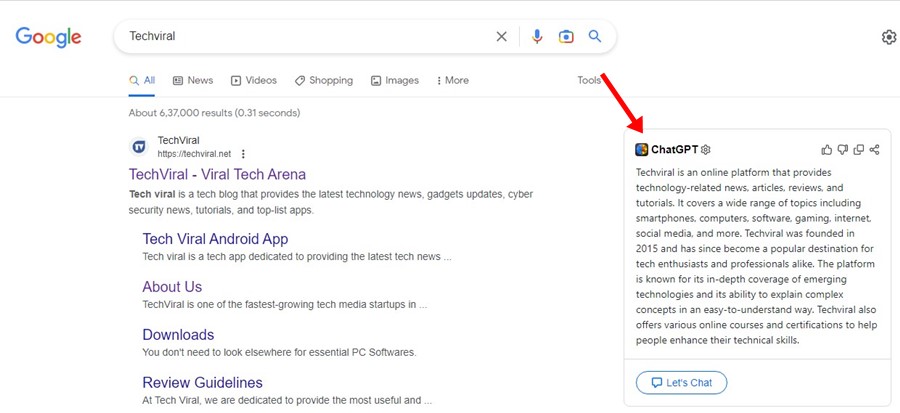 5. You can also click on the extension icon and ask questions directly.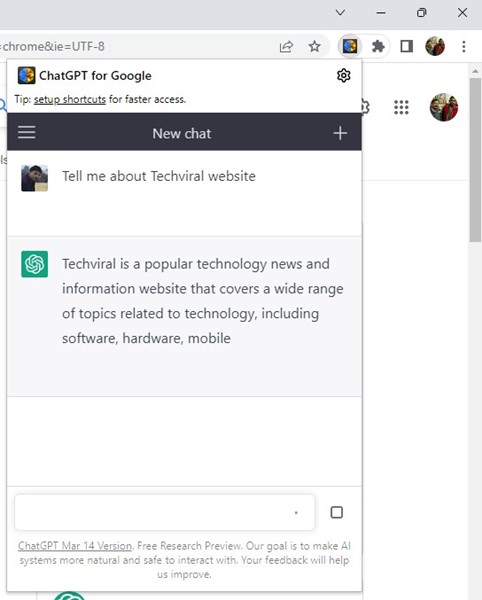 That's it! This is how you can get ChatGPT in Google Search results.
Also Read: How to Generate Images with AI on Bing Chat
Both Google Bard AI and ChatGPT are great productivity tools; you just need to know the right way to use them. We have shared the steps to access Bard AI right on the Google Search results page. I hope this article helped you; just make sure to share it with your friends.