Back in 2016, battery widgets for Android used to be a big thing as they showed the battery percentage on the home screen. However, things have changed now, and most Android devices arriving these days display the battery percentage straight in the Status bar.
Although people don't need a battery app or widget to see the battery percentage these days, many users still find battery widgets very useful. Battery widgets show the battery status (in percentage) on the home screen and improve the look of your device.
10 Best Battery Widgets for Android
As of now, there are hundreds of battery widgets available for Android, and some of them are good. Hence, this article will list some of the best battery widgets for Android devices. Almost all widgets are available on the Google Play Store and offer some customization options. Let's get started.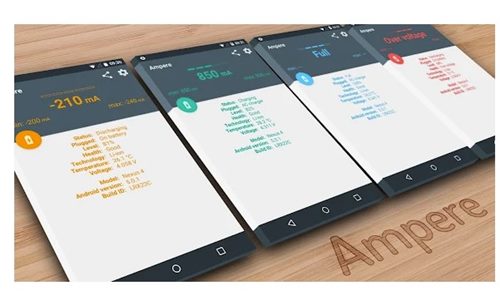 Ampere is an app that measures and shows you your battery's charging and discharging current. The free version doesn't offer widgets, but you can purchase the premium version to unlock widgets, battery notifications, low battery alerts, and more.
While using Ampere's premium version, users get to add widgets on the home screen that show whether or not the phone is charging, discharging, or complete. Apart from that, the widgets also show the battery percentage.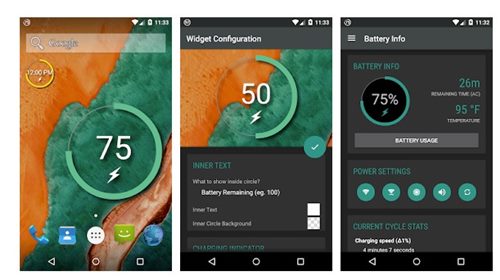 Battery Widget Reborn is a good-looking battery widget that you can have on your Android smartphone. The widget app brings a circle battery level indicator on your home screen and perfectly fits the Android design.
Even though Battery Widget Reborn is designed for lower Android versions, it works fine even on the latest Android 12. The battery widget shows the battery percentage, power summary, WiFi/Bluetooth settings, etc.
Apart from all these, Battery Widget Reborn also brings status bar notifications of battery status and automatic power saving mode.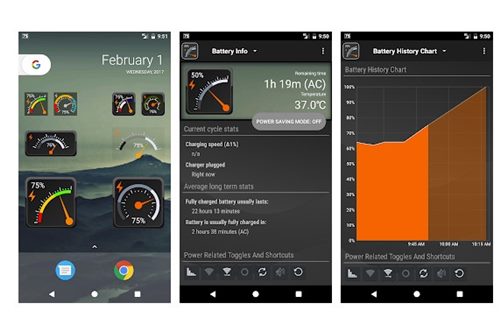 If you are searching for a stunning widget app for your Android device, look no other than Gauge Battery Widget. Gauge Battery Widget brings an analog clock widget for your device that looks different from the ordinary one.
The Android app provides three widget size options – Small, Medium, and large. Each of the widgets has high-quality graphics.
Other than that, the Gauge Battery Widget also has a few customization options. For example, you get the option to configure the colors, show the battery temperature, etc.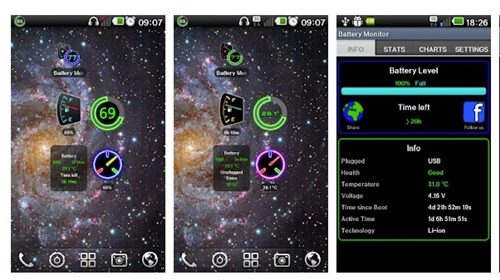 Battery Monitor Widget is possibly the oldest battery widget app on the list, and it's fully compatible with the latest Android 12. The app offers a wide range of widget graphics such as a car fuel gauge, neon gauge, etc.
Each app's widget shows the battery health, remaining battery life, temperature, and your time since the last boot.
Besides that, Battery Monitor Widget also has a feature that adds a battery indicator on the notification bar.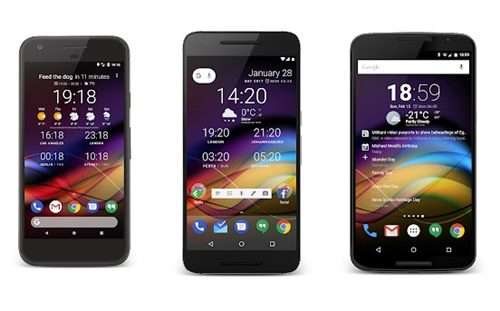 Chronus Information Widgets is a full-fledged widget app that brings widgets for various purposes. For example, you will find widgets for displaying battery life, time, calendar events, to-do list, etc., on your home screen.
It also has a premium version that offers even more widgets such as Forecast, Stocks, Feedly, Twitter, Reddit, etc. Every widget is customizable and is available in different size options.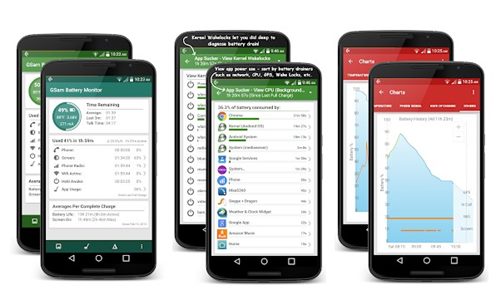 GSam Battery Monitor is a full-fledged battery monitoring app available on the Google Play Store. With GSam Battery Monitor, you can figure out why your phone's battery is draining quickly.
If we talk about the widgets, GSam Battery Monitor offers a widget that shows you the battery status and time remaining. The widget is available in multiple sizes, and you can place it on your Android's home screen.
Being a full-fledged battery monitoring app, GSam Battery Monitor can also find apps that drain your battery life. Overall, GSam Battery Monitor is a great battery monitor app for Android that you shouldn't miss.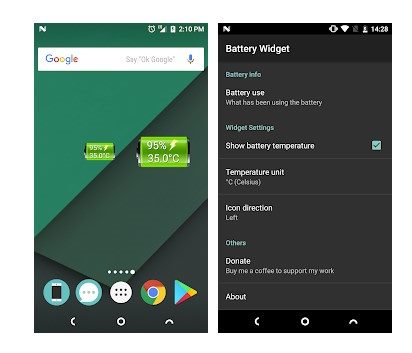 Battery Widget is for those who prefer simplicity over complexity. The battery widget app for Android is not very popular, but it's lightweight and runs in the background without draining your battery life.
You can customize the battery widget to show the remaining battery percentage and temperature.
The app offers you a battery widget in two size options – 1×1 and 2×1; both widgets look and function the same. You can even tap on the widget on your home screen to find more battery information.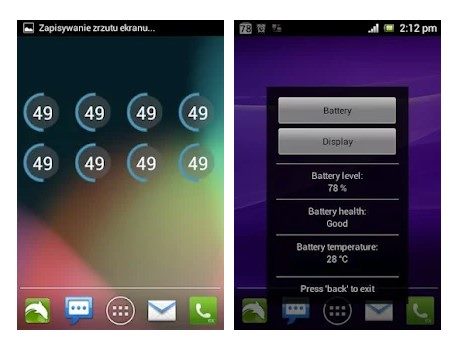 As the app's name says, Simple Battery Widget is an extremely simple and lightweight battery widget that you can have on your home screen. The widget app needs less than 2MB of size for installation, and it shows the available battery level on the home screen.
When you tap on the widget, it opens a separate panel that lists other information about the battery, such as the charging status, temperature, battery discharge time, and more.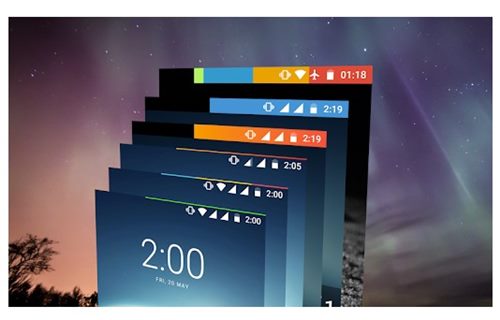 Energy Bar is not a battery widget; it's a tool that helps you visualize the battery level in the status bar. Once installed, the app adds an energy bar at the top of your screen, indicating the current battery level.
The color of the energy bar changes, and the bar itself decreases as your phone loses battery life. So, it's not a battery widget, but it's something that can help you uniquely visualize the battery life.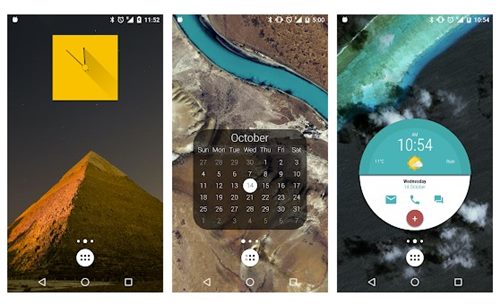 If you are not satisfied with any battery widget app listed in the article and want to create your own, you need to start using the KWGT Kustom Widget Maker. KWGT Kustom Widget Maker can help you create custom home screen widgets for almost everything.
KWGT Kustom Widget Maker offers you 1000+ free widget templates, unique fonts, colors, sizes, and effects to create your widget.
You also get different shapes, gradients, touch actions, and more that you can use while creating your custom battery widget.
Although widgets aren't the most important thing, people still use them for customization. So, these are some of the best battery widgets you can use on your Android smartphone. Almost all widgets are free to download & use, and all of them provide some customization options.