Although WhatsApp is the most used instant messaging application globally, that doesn't mean that it is the best, nor that it is the one that we have to use.
If your privacy matters, let me clarify that it is a company and service owned by the social network giant Facebook. Hence, if you are looking for alternatives to WhatsApp, there are many alternatives available on the internet for Android and iOS.
List of 10 Best WhatsApp Alternatives That Actually Respect Your Privacy
Hence, in this article, we will list down some of the best WhatsApp alternatives for Android & iOS. Let's check out.
Telegram
Telegram has about five times fewer users than WhatsApp but, it is a more complete instant messaging app. It also has a greater focus on the security and privacy of users.
As we can send messages that self-destruct after a while, we have available broadcasting channels to inform about the news, and not only that even it is not based on the phone number, but based on username.
Moreover, it is the fastest instant messaging app that exists, allows us to create groups of up to 200,000 members, and gives you the option to configure bots or share files of any format.
And all this, with privacy options that go far beyond the end-to-end encryption that WhatsApp uses to protect our privacy and the content of our conversations.
Messenger
Messenger is the instant messaging app of Facebook, and it has long since become independent and is one of the most important in the entire world.
It's like WhatsApp, but it has advantages like dark mode, and we can use it without knowing the phone number. It also has some mini-games that we can share with our contacts, and exclusive options as well.
Hence, it is an excellent instant messaging application, probably even better than WhatsApp. The problem is that if we are looking for alternatives to WhatsApp, then it may not become your first option.
LINE
It is also start on the same basis and share most functions, and then have their particularities. LINE lets us do surveys in chats, for example, to better plan our plans with friends.
Even it also gives us the options that the most used instant messaging app, of course, WhatsApp does not have video calls with up to 200 people at the same time. And it also has a Timeline that works like a social network.
Moreover, it also offers the option to call phone numbers that do not have LINE with special rates internationally, among other exclusive features.
WeChat
In WeChat, we can create conversations of 500 participants, and we have 'Stories' that last 24 hours in the same way as on Instagram or in the WhatsApp Stories.
Here there are official accounts that are dedicated to the distribution of information, of one type or another, and we can also find out about popular posts among our contacts as well.
In addition, there are some small games, which is something we do not have available on WhatsApp. Hence, it is one of the best alternatives to WhatsApp.
Signal
It is an application that allows us to program the 'expiration' of our messages. The messages self-destruct if we want and are protected by its end-to-end encryption system.
Moreover, it is an open source instant messaging application recommended by the well-known security expert Edward Snowden, who leaked the espionage practices of the National Security Agency (NSA) of the United States.
While overall it is quite identical to WhatsApp, but with a different interface and in the measures of protection, security, or privacy, does not differ concerning what Telegram offers us.
Confide
Confide is the only one of these instant messaging apps that hides messages even on the screen. As we have to click on them to read them because otherwise only gray 'bars' will be seen.
It also has end-to-end encryption and has the same system of messages that self-destruct. Although our data goes through their servers, they are automatically deleted when they are read, and they can not be revealed by point-to-point encryption.
Viber
Viber is a cross-platform instant messaging and voice application headquartered in Luxembourg and owned by the Japanese tech company Rakuten. And it offers a good set of security features that the social network giant Facebook-owned WhatsApp doesn't feature.
GroupMe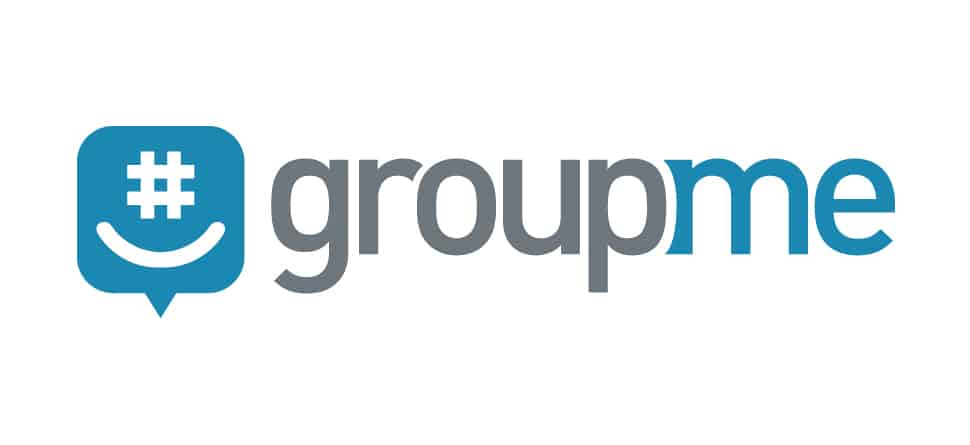 It is a group mobile messaging app owned by the tech giant Microsoft and compatible with every platform. And not only that even it also works over SMS for those without smartphones.
Moreover, as one of the best features, this well-known application works like a private chatroom for small groups. Users can sign up for GroupMe with their email addresses and activate their accounts via text message only.
Kik messenger
Kik messenger is a well-known Canadian instant messaging app available for free on both the well-known platforms, of course, Android and iOS operating systems.
As in Kik messenger, users can register with their email addresses. And not only that even just like WhatsApp it also offers a very simple user interface.
But, apart from all these things, unlike WhatsApp, it has much more security features that respect users' privacy. As one of the primary advantages of Kik is its anonymity.
Guild
Now comes the Guild it is a well-known private mobile messaging platform built for professionals. And the main slogan of this secured chatting app is, it will always be "ad-free", and it always put user privacy and control at the heart of the app. Nothing can be shared without the user's permission.
So, these are the best WhatsApp alternatives for Android & iOS. I hope this article helped you! Please share it with your friends also. If you have any doubts related to this, let us know in the comment box below.