Every Android smartphone has a native clock app. The clock app for Android also allows you to set alarms. However, the built-in alarm clock app for Android is not as great as the third-party one.
Let's admit, we all struggle to get up in the morning. Be it a night sleep or afternoon nap; nobody wants to get out of their comfortable & warm bed. Even if we set alarms on our smartphones, we turn off the Alarm and sleep again.
10 Best Android Apps to Help You Wake Up In The Morning
To deal with such issues, developers have created few unique Alarm apps for Android. Some of the alarm apps even force you to wake up in the morning.
So, in this article, we will list down some of the best Android apps that would help you wake up in the morning.
If you feel that the stock alarm app is way too easy on you in the morning, you need to try this app. This is a great alarm app for heavy sleepers.
It asks you to solve math problems to turn off the Alarm. It lets you customize the challenges, snooze time, and everything very easily.

2. Life Time Alarm Clock
Life Time Alarm Clock is an ultimate Alarm clock app for habitual over-sleepers, strung-out college students, and travelers.
The great thing about Life Time Alarm Clock is that it has many wake challenges to ensure you are awake.
Challenges Alarm Clock is a smart alarm clock app available for Android smartphones. The app is designed to be simple to set up & use.
Like every other smart alarm clock for Android, Challenges Alarm Clock also asks you to solve Math problems, Memory challenges, click pictures, etc., to stop the Alarm.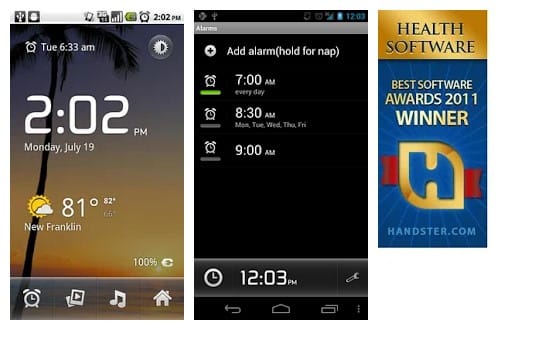 Alarm Clock Plus is a full-fledged Alarm clock app available for Android smartphones. All of the options available on the Alarm clock are fully configurable.
Just like every other Alarm clock app for Android, it also offers multiple ways to stop alarms. For example, a math alarm asks you to solve a math problem to dismiss the Alarm.
Well, if you need something useful that can help you wake up on time in the morning. Then you need to try Alarmy App.
The app allows users to set a unique wake-up call which helps. It even let users set different types of puzzles that they need to solve to stop Alarm at the morning
Sleep as Android is one of those useful Android apps which allows users to monitor their sleep patterns.
The good thing is, you can set some gentle nature sound as alarm ringtones like birds, sea, storm and much more. These are one of the best Android apps that can help you to wake up in the morning.
This app is for those who don't want to wake up in the morning. The app works uniquely. It shows up different tasks which you need to do to stop the alarm clock.
You will be given tasks like solving a math equation, writing exercises, memory tests, and almost everything that will test your snoozing skills.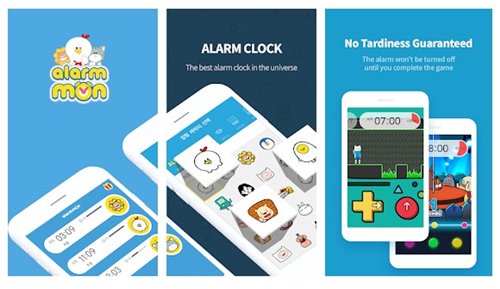 AlarmMon is one of the top-rated smart alarm clock app available for Android smartphones. The good thing about AlarmMon is that it offers you multiple ways to set alarms.
With this app, you can set a noisy alarm, quiet alarm, game alarm, video alarm, voice alarm, and idol band alarm.
If you are looking for an ideal alarm clock app to wake you up at an optimal time, then Sleepzy might be the perfect pick for you.
Guess what? Sleepzy provides users night stats and notifies them if users have changed their sleeping habits. Not just that, but the app also provides users a detailed analysis of their sleep habits.
If you are looking for an extraordinary way to get up in the morning, then Shake-it Alarm might be an ideal choice for you. Guess what? Shake-it Alarm offers users a different way to wake up.
You can either choose to share your phone to stop the Alarm, scream off, touch off the screen hardly, etc. So, Shake-it Alarm is indeed an excellent alarm app that you will love to use for sure.
So above are the best Android apps to help you wake up in the morning. I hope this article helped you! Please share it with your friends also. If you have any doubts related to this, let us know in the comment box below.