If you have just purchased a new Android device, the first thing you would like to do is install apps. Android is known for its massive app ecosystem, and you will find apps for different purposes.
If you are using Google Play Store for the first time, you will surely be confused. So, to make things a little bit easier for you, we have compiled a list of the best and carefully selected Android apps.
List of 20 Best Android Apps of All Time
In this list, you will find apps for a variety of purposes. There's an app for video watching, music, audiobooks, and more. So, let's check out the best Android apps you should try on your new smartphone.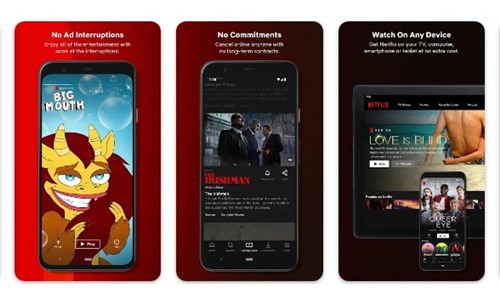 Well, Netflix is a premium video streaming app on the list from where you can watch movies and TV Shows. It has multiple premium plans; you can choose the one that fits your budget.
The top-rated video streaming service has many exclusive TV shows and movies you can watch with a subscription. You can even create profiles for your family members.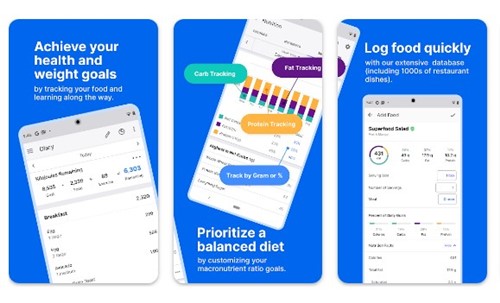 MyFitnessPal is a top-rated Android app in the health & fitness section. With MyFitnessPal, you can easily log everything you eat to your food library.
Adding your food tells you about the calories, macro, nutrition facts, and more. You can even set weight loss, weight gain, or weight maintenance goals and track your progress over time.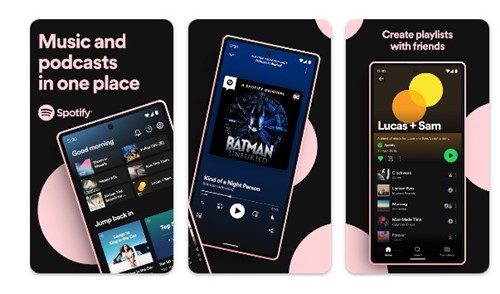 Spotify is probably the best music streaming app available for Android smartphones. The app allows you to listen to endless hours of music for free.
Spotify has both free and premium plans. The free version has no restrictions, but you will see ads in-between songs. Also, the higher audio quality is not available on the free version of Spotify.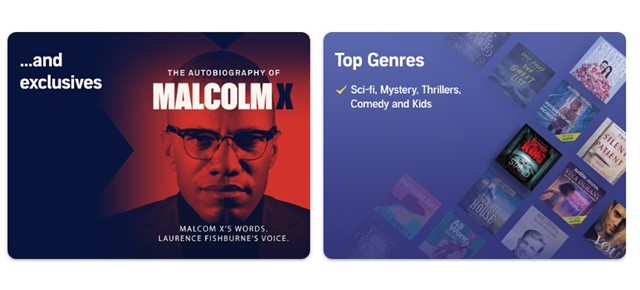 If you don't know, Audible is an online audiobook and podcast service that allows you to purchase and stream audiobooks or other forms of spoken word content.
You can use the Audible Android app to access and play the audiobooks purchased via Audible.com. The mobile app also supports downloading for offline playback. So, if you are a huge fan of audiobooks, Audible might be the perfect app for you.
5. Solid Explorer File Manager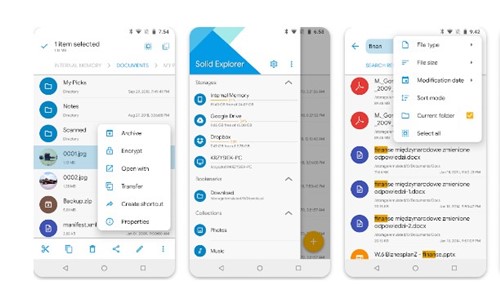 Solid Explorer File Manager is a great file manager app for Android that can help you in many ways. First, it will help you manage files stored on your Android smartphone and protect files with strong encryption.
The file manager app for Android has a dual pane layout which makes file management easy. You can also use Solid Explore File ManaExplorermanage files stored on cloud storage or NAS.
Well, AirDroid is a file-sharing app for Android with some extra features. It can mirror your Android smartphone to your PC to help you in file management.
You can quickly transfer files from your PC to Android or Android to PC using AirDroid. However, AirDroid's web version has many bugs, sometimes failing to connect with the mobile app.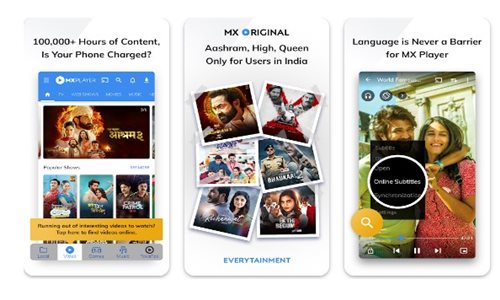 If you are searching for a powerful media player app for your Android smartphone, then look no other than MX Player. MX Player is a full-fledged media player app for Android that's compatible with a wide range of video and audio formats.
The video player app for Android also supports hardware acceleration to load your videos without any lags. Some other features of MX Players include subtitle & gesture support, the ability to control the playback, and more.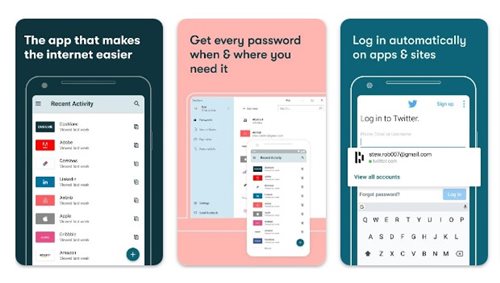 Dashlane's Password Manager offers the best password security and makes it simple to log in to apps and websites. It's a password manager app that saves passwords for you.
You can access the saved passwords from any device. You can also manually add your username & password, along with secure notes. To access all saved passwords, you must enter the master password you set at the initial setup.
If you want to lose weight, get a flat tummy & strengthen your abdominal muscles, try 7 Minute Workout. The app can help you get a six-pack while strengthening your core and toning your abs, with videos that show you how to perform each exercise.
The 7-minute workout consists of only 12 exercises to be done for 30 seconds, with 10-second breaks between each exercise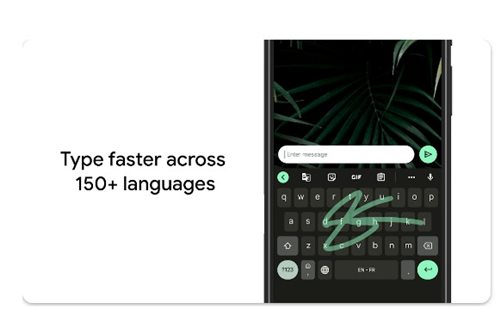 If you are looking for a stock keyboard replacement app for your Android smartphone, then Gboard might be your best pick. Gboard is a top-rated keyboard app that now comes built-in on Android smartphones.
It has all features that you would probably need. From gesture typing to GIF support to text predictions, you get all sorts of a unique features with the Gboard app for Android.
With Google opinion rewards, you can answer quick surveys and earn Google Play credit with Google Opinion Rewards, an app created by the Google Surveys team.
You'll get a notification on your phone when a short and relevant survey is ready for you, and you can receive up to $1.00 in Play credit for completing it.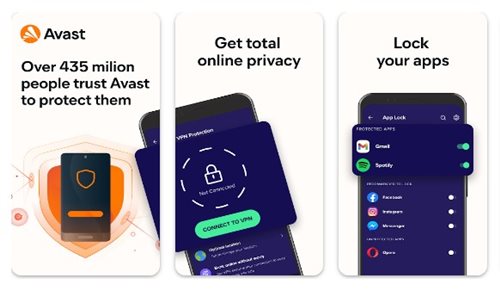 With Avast Antivirus & Security, you can protect yourself against viruses and malware that cause pop-ups. It's a top-rated mobile security app for Android that can protect your device from both known and unknown threats.
The latest version of Avast Antivirus & Security also has excellent features like Anti-theft protection, hack check, photo vault, file scanner, junk cleaner, web shield, WiFi security, and more.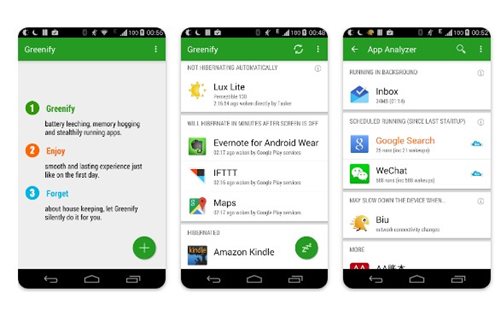 If you are searching for an Android app to identify and put the misbehaving apps into hibernation, then Greenify might be the best pick for you. The app can put apps into hibernation mode when you're not actively using it.
In this way, the app manages to save your battery life. The app work at its full potential on a rooted Android smartphone. Overall, Greenify is a great battery saver app that you should use.
Well, Any.do is one of the best and top-rated To Do List, Calendars, Planners, Tasks, Memos & Reminder apps for Android.
With Any.do, you can sync seamlessly in real time between your mobile, desktop, web and tablet. Keeps all your to-do lists, reminders, calendar & notes in sync so you'll never forget a thing.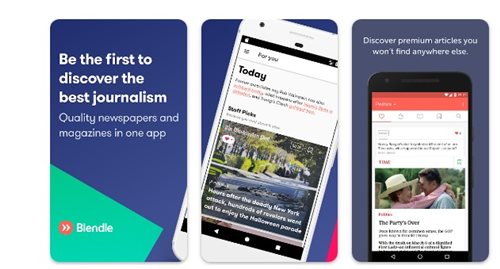 With Blendle, you can read individual articles from various popular newspapers and magazines. No subscription, no strings attached.
You can also pick your favorite category and find what articles others are reading. Blendle offers everything from the best newspapers from the Netherlands, Germany, and the US.
With Duolingo, you can practice your speaking, reading, listening, and writing skills while playing a game!
You'll improve your vocabulary and grammar skills by answering questions and completing lessons. Start with basic verbs, phrases, and sentences, and learn new words daily.
Nova Launcher is one of the best Android launcher apps you can ever have. The launcher has been on the Play Store for many years and receives frequent updates.
The launcher is smooth and lightweight and allows users to do lots of customizations. Well, this is one of the best launchers which you can use to transform your Android's look
Well, this is one of the best utility apps you can ever have on your Android smartphone or tablet.
Evernote is a cross-platform utility that allows users to take notes in different formats. The tool also has many other benefits, like organizing your daily tasks.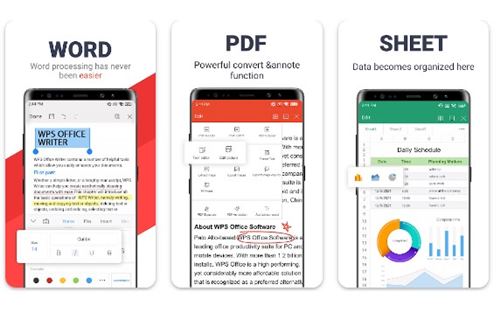 WPS Office +PDF is one of the best office apps available on the Google Play Store. With the help of WPS Office +PDF, you can enjoy Microsoft Word, Excel, and Powerpoint directly from your Android smartphone.
Not only these, but the app also comes with a free PDF reader, which you can use to edit, read, and convert your PDF files.
This is another best services offered by Google. Google Drive is possibly one of the biggest cloud storage services available on the internet. You can use this app to save your most important files and folders onto the cloud storage service.
Google Drive also comes with a sync feature that allows users to access their files from any computer or device compatible with Google Drive.
So, these are some of the best Android apps you should try today. Even if you are not a new user, you will find these apps very useful. Also, let us know if you want to suggest us any other useful Android apps.