If you are like me, who loves playing games to beat boredom, this post is just for you. The game is the only thing that can stimulate an energetic mind.
Some evidence explains that the benefits of playing games go well beyond entertainment and improved hand-eye coordination. So why not play games?
10 Best Android HD Games That You Should Play
With more powerful hardware, mobile devices are the scene of frequently sophisticated games. Here we've listed a few popular games that are increasingly gaining fame among gamers and feature HD graphics. Let's check out the best HD games for Android.
Fortnite is a top-rated battle royale game available for PC and mobile. The game is very similar to PUBG Mobile, where you compete against 100 other players on the battlefield.
You can survive alone or play with your friends in the battle royale game. Both the PC and mobile version of the game features realistic maps with HD-quality graphics and 3D Sound.
Fortnite Mobile could be the best option for gamers who wants to experience an intense battle royale game. The game is not available on the Google Play Store, but you can download it free from its official website.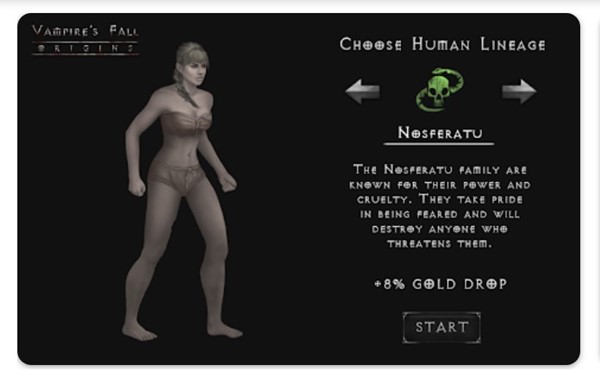 If you are searching for an RPG game high on graphics and features 3D sound, look no other than Vampire's Fall.
This one is an open-world adventure RPG game for Android that lets you explore the enchanted forests, abandoned villages, and spooky mines and prepare for battle.
Shadow Fight 3 is one of Android's top-rated fighting games with many new characters. It's a game where you can fight with a bot or other players in multiplayer mode.
The game combines the elements of a knight-fighting game, ninja adventures, and street fights. The game is pretty high on visuals; it has colorful scenery and realistic combat animations that give you the feel of console gaming.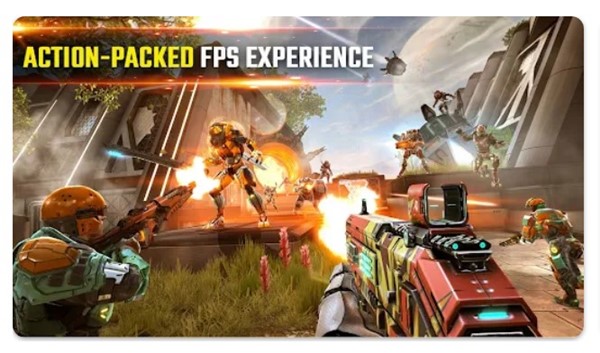 If you are looking for a game that's a combination of multiplayer first-person shooter and role-playing, then you need to play Shadowgun Legends.
Shadowgun Legends is mainly known for its PvP battles, but there are other campaign and co-op missions that you can play with friends.
The game is very high on visuals and is designed for only mid or high-end smartphones. Overall, Shadowgun Legends is a high-end mobile graphics game for Android.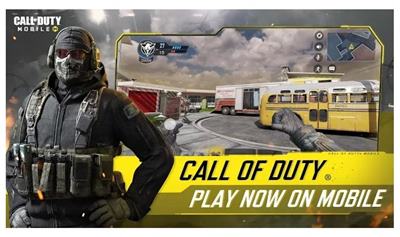 After the ban of popular battle royale games, of course, PUBG Mobile, the Call of Duty Mobile came into the limelight. COD Mobile is the best PUBG Mobile alternative available for Android and iOS.
The multiplayer game is known for its team deathmatch modes. Compared to PUBG Mobile, Call of Duty Mobile has more maps for multiplayer mode. It also has a battle royale mode, but that's less popular.
If you cannot get over the ban on PUBG Mobile, you must try Garena Free Fire. Although not as good as PUBG Mobile, Garena Free fire fits fine in the role of battle royale.
Garena Free Fire is the only battle royale game available for Android and iOS with active users. The game features 10 minutes match with 50 players in a battle royale mode.
Although not new, Asphalt 9: Legends is still one of Android's best car racing games. It's now the top-rated car racing game on the Google Play Store, and it's known for its HDR effects and unique details.
However, this game is pretty resource-hungry, and it takes almost 2GB of space to install on Android.
Pokemon Go, as we all know, is a famous game on Google Play Store. Pokémon Go is a free-to-play, location-based augmented reality game developed by Niantic.
Pokémon are out there, and you need to find them. As you walk around a neighborhood, your smartphone will vibrate when there's a Pokémon nearby.
Clash Royale was developed by Supercell, the company behind the popular Clash of Clans. Almost all characters in Clash Royale were the same as COC.
If we talk about the gameplay, Clash Royale is a real-time multiplayer game starring the royales. It would help if you destroyed the opponents' towers to win the match. The game is pretty addictive.
Badland is an award-winning atmospheric side-scrolling action adventure platformer set in a gorgeous forest full of various inhabitants, trees, and flowers. The game has stunning beauty with levels that extend and scroll in all directions.
It's a physics-based game combined with stunning, atmospheric graphics and audio. It also has a local multiplayer mode that supports up to four players.
So, these are the best new Android games you should play today. All of the games listed in the article feature HD graphics and amazing soundtracks. If you want to add your favorite game to the list, let us know in the comments below.