Today we are going to share a chapter on games. So if you are like me, who admires spending time playing games and loves to uncover adventure games, then this post is just for you. The game is the only thing that can stimulate an energetic mind.
Some evidence explains that the benefits of playing games go well beyond entertainment and improved hand-eye coordination. So why not play games?
With more powerful hardware, mobile devices are the scene of frequently sophisticated games. Here we've listed a few popular games that are increasingly gaining fame among gamers.
Also Read: Best Torrent Sites To Download Android Games
10 Best Android HD Games That You Should Play in 2022
So have a look at the best new Android games that have been released in recent times if you have missed them.
1. Battlegrounds Mobile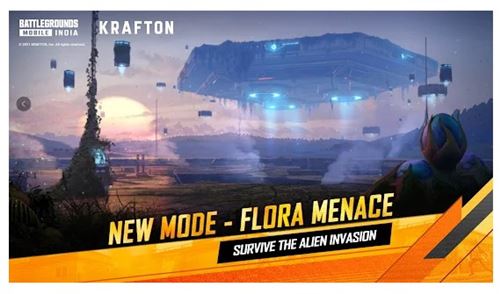 PUBG Mobile made a massive comeback in India with a new name – Battlegrounds Mobile India or BGMI. The game had been launched as a PUBG Mobile replacement. However, almost every feature of BGMI is the same as that of PUBG Mobile.
You jump on an open island with 99 other players. The game's ultimate goal is to survive until the end while killing other players. The game is pretty addictive, and if you are a Battle royale fan, you will surely love this one.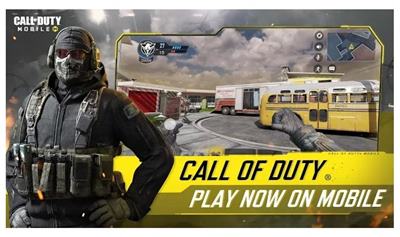 After the ban of popular battle royale games, of course, PUBG Mobile, the Call of Duty Mobile came into the limelight. COD Mobile is the best PUBG Mobile alternative available for Android and iOS.
The multiplayer game is known for its team deathmatch modes. Compared to PUBG Mobile, Call of Duty Mobile has more maps for multiplayer mode. It also has a battle royale mode, but that's less popular.
The game is on everyone's lips now and has gone viral. Among US seems to be the best multiplayer game available for Android and iOS. This is a multiplayer game that supports four to ten players.
As the match starts, one of the team players gets the role of an imposter. The ultimate part of the imposter is to sabotage the work of other crewmates and kill each of them. At the same time, the crew members must complete the tasks before the imposter kills everyone or discover and vote the imposter off the ship. You can also play among us on pc for free.
If you cannot get over the ban on PUBG Mobile, you must try Garena Free Fire. Although not as good as PUBG Mobile, Garena Free fire fits fine in the role of battle royale.
Garena Free Fire is the only battle royale game available for Android and iOS with active users. The game features 10 minutes match with 50 players in a battle royale mode.
Although not new, Asphalt 9: Legends is still one of Android's best car racing games.
It's now the top-rated car racing game on the Google Play Store, and it's known for its HDR effects and unique details. However, this game is pretty resource-hungry, and it takes almost 2GB of space to install on Android.
Pokemon Go, as we all know, is a famous game on Google Play Store. Pokémon Go is a free-to-play, location-based augmented reality game developed by Niantic.
Pokémon are out there, and you need to find them. As you walk around a neighborhood, your smartphone will vibrate when there's a Pokémon nearby.
Clash Royale was developed by Supercell, the company behind the popular Clash of Clans. Almost all characters in Clash Royale were the same as COC.
If we talk about the gameplay, Clash Royale is a real-time multiplayer game starring the royales. It would help if you destroyed the opponents' towers to win the match. The game is pretty addictive.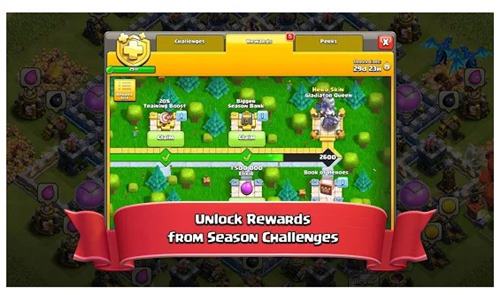 Clash Of Clans is simply a strategy game, but I am sure many of us reading this point must be thinking, who doesn't know about Clash of clans?
But the reason behind putting this game on the list is its huge number of users and the swiftly increasing downloads. You must create a clan, raise your army, and lead your clan to victory. It is by far the best engaging game I have ever played.
Badland is an award-winning atmospheric side-scrolling action adventure platformer set in a gorgeous forest full of various inhabitants, trees, and flowers. The game has stunning beauty with levels that extend and scroll in all directions.
It's a physics-based game combined with stunning, atmospheric graphics and audio. It also has a local multiplayer mode that supports up to four players.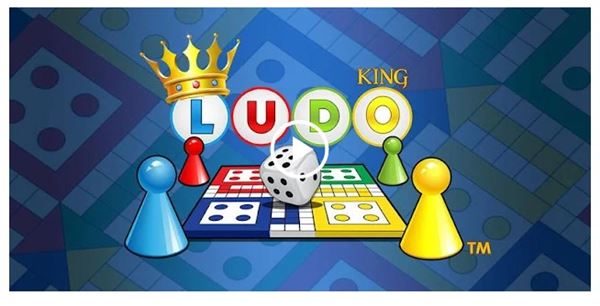 If you are a huge fan of the Ludo game, then you will surely love Ludo King. It's a classic board game played between friends & family.
The good thing about Ludo King is that it's a cross-platform game that supports Desktop, Android, iOS, and Windows mobile platforms.
You can even play the game in offline mode, where you compete with AI. In addition, the game has lots of other features like Voice chat support, different board themes, different ways, etc.
So, these are the best new Android games you should play today. I hope this article helped you! Please share it with your friends also. If you know of other such games, let us know in the comment box below.