Even though the stock music player of Android devices is great and can play almost all audio file formats, it's still recommended to depend on a third-party music player app for audio playback.
If you are a music lover, having a third-party music player app may enhance your music experience. Third-party music player for Android supports more audio file formats, shows you a visualizer, allows you to control music with an equalizer, and more.
List of 20 Best Free Music Players For Your Android Device
Hence, this article shares some of the best free music player apps for Android smartphones. These music players were available on the Google Play Store for free download. Let's check out the apps.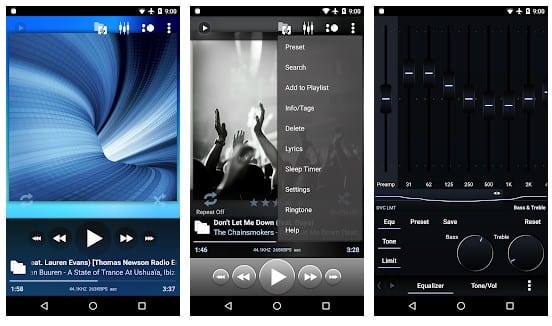 Poweramp Music Player is among the most popular Android Music players on the Google Play Store. This app provides very attractive features like a ten-band equalizer to control the music balances and add lyrics to the song screen.
We can set the theme for this player according to our own choice. It is compatible with many audio formats.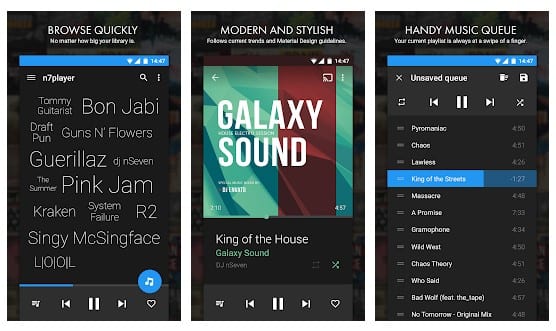 This is another example of the Best Android Music Player. In this, the user interface of the music player is presented as a 'tag cloud' with the artist or song name appearing on your screen in an almost scrapbook look, and lyrics can be generated through the internet. This music player comes with its equalizer settings.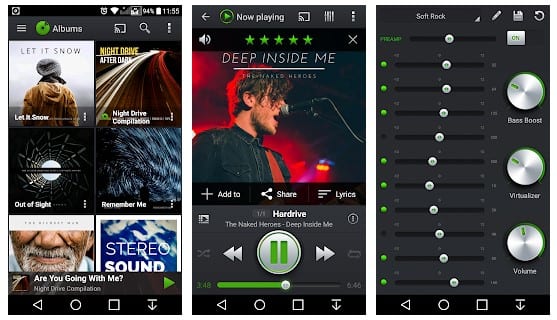 If you are searching for a highly customizable music player for your Android, then PlayerPro Music Player might be the best pick for you.
The music player has many themes, skins, and customizable designs. This app comes with a lock screen access feature by which you can easily access music streaming on your Android's lock screen.
Rocket Player is a feature-rich music player for Android that has the potential to compete with some of the bigger names.
With various templates and themes you can download, Rocket Music Player gives you many options to play around with in an ad-free environment on your Android device.
The music application from Sony gives you a wonderful experience while listening to your music files. Import your music, arrange it in playlists and listen away.
It optimizes the sound to make it sound great and make sure little power is used, so you can listen for as long as you want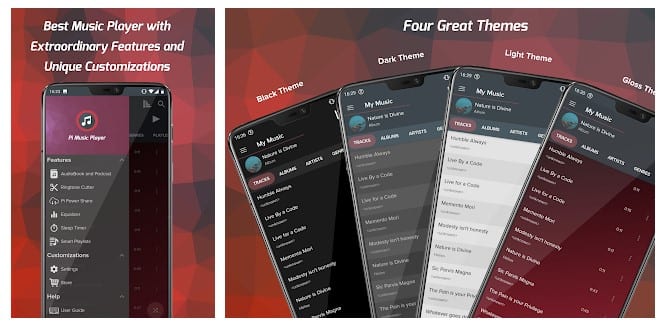 Pi Music Player is a stunning Music Player, beautifully crafted with Material Design in mind and packed with some extraordinary powerful features. It is one of the Best Music Players which can fulfill all your Musical needs.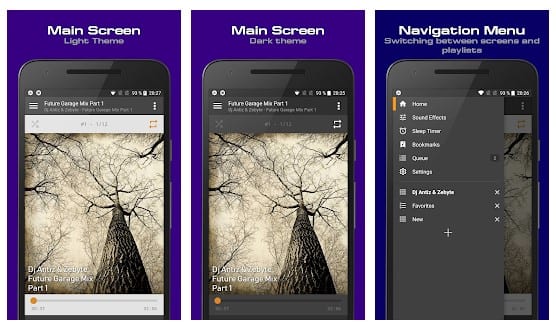 AIMP for Android is the light mobile version of the AIMP audio player for Android OS. It supports almost all audio formats and comes up with a 10-band equalizer. This is more user-friendly compared to others.
jetAudio is a free mp3 music player with 10 bands audio equalizer and various sound effects. It plays almost any type of digital music files you have (.wav, .mp3, .ogg, .flac, .m4a, .mpc, .tta, .wv, .ape, .mod, .spx, .wma* and more).
Also, it provides high-quality sound with various effects and enhancements such as Wide, Reverb, and X-Bass.
DoubleTwist is a delicious music player and podcast manager with music sync functionality. The app has a beautiful, easy-to-use interface that eliminates the need to jump between different apps to play music, manage podcasts, or sync iTunes playlists.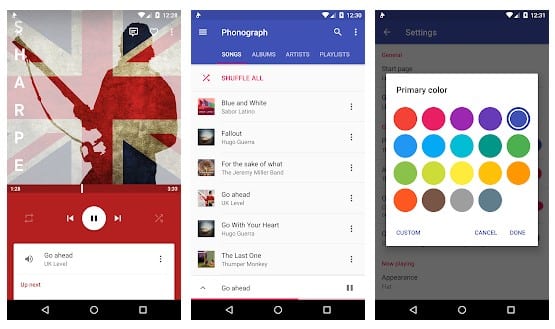 If you are looking for the best music player, then Phonograph is your best option. The user interface matches every detail of the material design guidelines to ensure Phonograph is eye candy for you. The experience is even better on devices running Android Lollipop and above.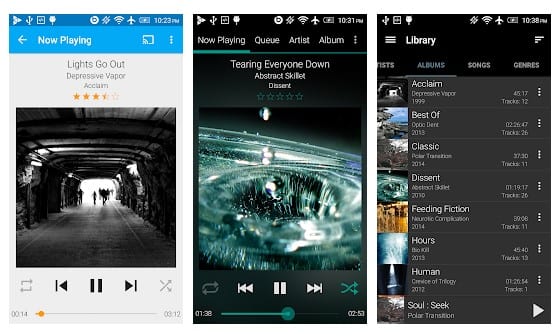 GoneMAD Music Player focuses on providing tons of features and options to allow for a personalized listening experience. With 250+ customizable options, you can listen to music the way you want to.
With Apple Music, you can get unlimited access to millions of songs and your entire music library—ad-free.
Apple Music works seamlessly with your iTunes library to give your personal music collection a major upgrade. Start your trial today, and cancel anytime.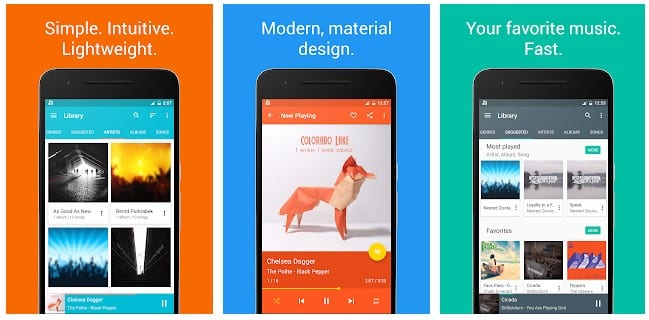 Shuttle Music Player is an intuitive, lightweight, and powerful open-source music player for Android. You will find lots of customizable widgets and tons of themes with this app.
The music player app for Android also features a 6-band equalizer, lyrics support, sleep timer, customizable home screen widgets, and more.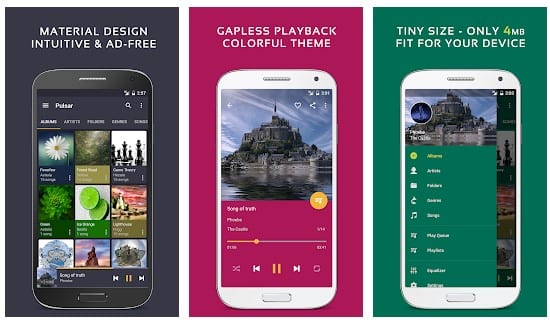 Pulsar is one of the simple and minimalistic music players you can have on your Android smartphone. The Pulsar music player supports standard music files like mp3, aac, flac, ogg, wav, and much more.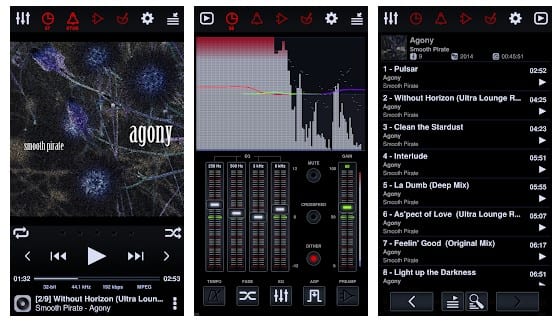 Neutron is a professional audiophile music player with a reliable, 32/64-bit platform and OS-independent audio rendering engine that delivers the best possible Hi-Fi grade sound on your Android device.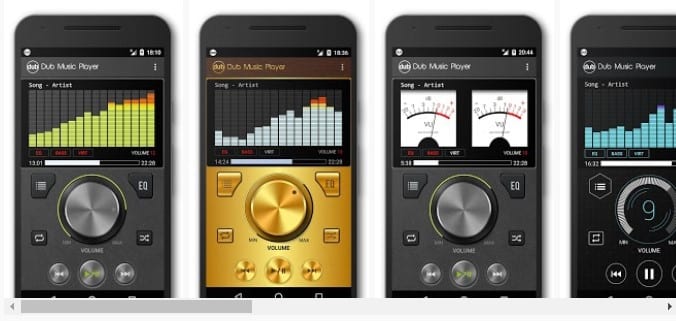 Dub Music Player is a powerful music player for Android with a bass booster, music eq, music library, and stunning interface.
According to users worldwide, Dub Music Player + Equalizer is the best free music app for Android devices!
MP3 Player is a simple and beautiful Mp3 Player with a powerful equalizer for your Android device. The app size is less than 5 MB.
So it will not consume too much of your Phone memory. You can also move the App to an SD card if you run out of phone memory.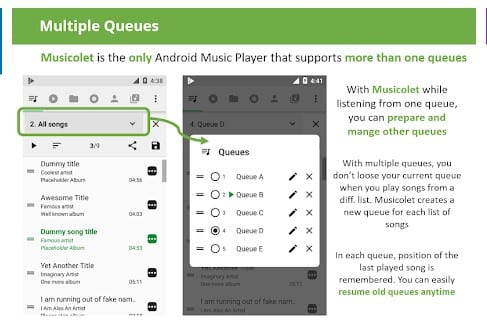 Musicolet is a simple, light, yet powerful music player with all essential music playing features with some advanced features.
The best thing about the app is it doesn't need internet permission, so it can't have any feature that uses the internet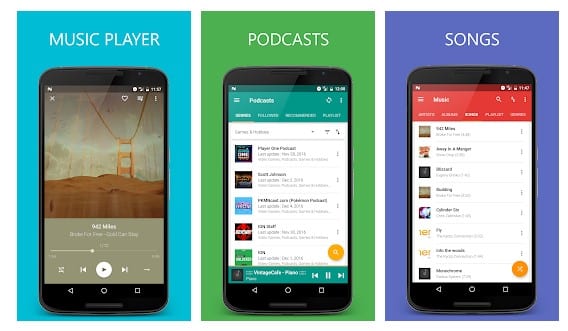 Pixel Player is one of the best offline music players that you can have on your Android smartphone. Guess what? Pixel Player replicates the look and feels of Google Music Player.
The app is not very popular, but it's one of the most powerful music players Android users would love to have. The app supports almost all music file formats and features a 5-band equalizer with bass boost.
Impulse Music Player is one of the best and most powerful music player apps you will love. The great thing about Impulse Music Player is that it's a gesture-controlled music player that makes music control easy in every situation.
Apart from that, Impulse Music Player brings other features like a 5-band equalizer with bass boost, gapless playback, metadata editing, and much more.
So above are the best Android music players. These music players will undoubtedly give you a better music streaming experience. Don't forget to share this post. Tell us your favorite Music player in the comment box below.