There's no doubt that Android is the most popular mobile operating system right now. Android provides users with more features and customization options compared to every other mobile operating system.
Look at the Customization/Personalization section on the Google Play Store; you will find thousands of apps. Some popular customization options for Android include Live Wallpapers, Launcher Apps, Widgets, Icon Packs, etc.
On techviral, we have already shared many articles on Android customization like best launcher apps, best icon packs, etc. Today, we will be sharing the list of the best Android widgets. These widgets look good on the Android home screen and provide relevant information.
Also Read: How to Get Android 12 Clock Widgets on any Android
List of 15 Best Widget Apps For Android
In this article, we have written about the best android widgets useful to convey some essential data and even help maintain the various tasks easily.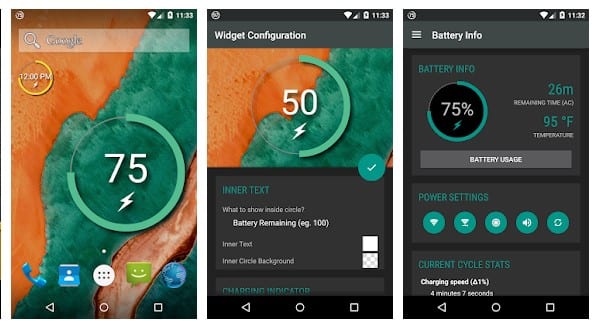 It's an excellent widget for Android available on the play store to monitor your battery status. In addition, it gives a speedometer-style battery check meter.
You can customize the Widget color, shape, and features through the settings. Besides, it also shows the apps that are currently consuming battery life.
In case you're searching for a pleasant climate widget, at that point, this one might do the job. It brings back the vibe of the old HTC climate widget with a flip-tumble style clock.
The widget app for Android grabs the climatic information from the popular 1Weather app. It shows the current temperature, precipitation, Wind swings, etc.
This is one of the unique Widget apps for Android that brings a collection of modern, beautiful, and useful calendar widgets. The good thing is that the widgets integrate seamlessly into any home screen layout you are using.
It also shows the recent and upcoming calendar events like a friend's birthday, local events, holidays, etc.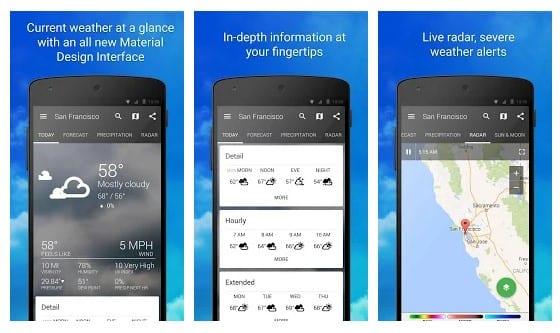 Well, 1Weather is a weather app with lots of exciting features. You will find many unique HD widgets of weather, clock, and alarm widgets that can transform your Android's interface. The great thing about the app is that it brings lots of Widgets.
These widgets can also help you track and view weather reports straight from your Android's home screen.
Blue Mail Widget is another best widget everyone would love to have on their Android smartphone. It's an email client that also packs a few email-related widgets.
The widget can show you emails from different email service providers like Gmail, Outlook, etc., right on your home screen.
This widget helps users to take control of mobile data usage. The Android app also brings a widget that shows real-time and roaming usage. Not just that, but the widget also shows the last call logs and text messages.
Minimalistic Text is one of the best and most lightweight widget apps everyone would love to have. Minimalistic Text allows users to write down anything on the home screen or lock screen.
So, users can configure the Minimalistic Text to display time, date, battery, and weather information. Apart from that, Minimalistic Text is highly customizable, and it's the best widget app that you can use right now.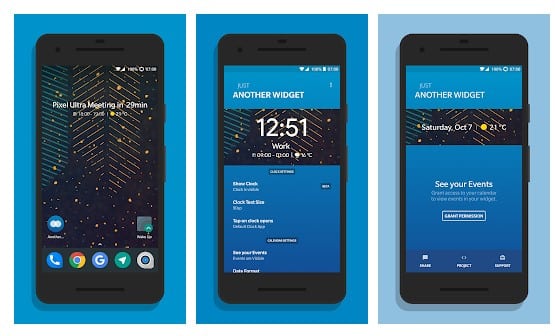 It is another best and top-rated Android widget app on the Google Play Store. The great thing about Another Widget is that it intelligently summarizes the crucial information about your system that you need most. For example, you can set Another Widget to display upcoming events, weather, etc.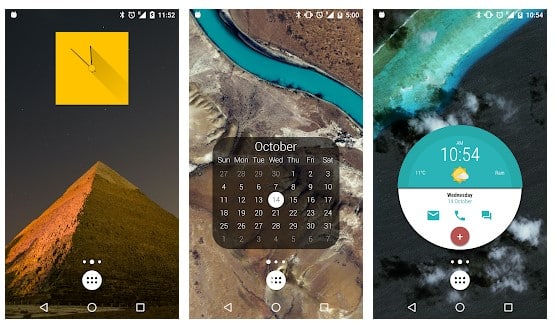 Guess what? It is one of the best and top-rated widget-maker apps on the Google Play Store. With KWGT Kustom Widget Maker, you can easily create your designs and display any data you need.
The KWGT Kustom Widget Maker provides users with pre-built templates to start with. The app also offers a wide range of 3D animations, shapes, fonts, etc.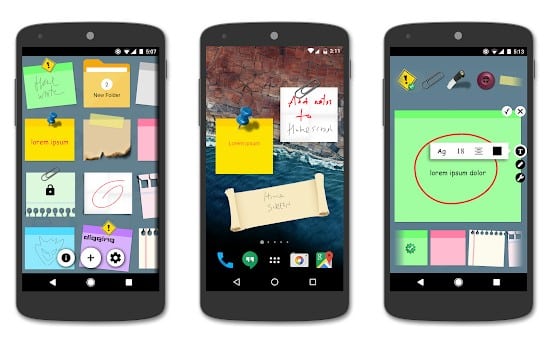 It's a memo app that allows users to create a to-do list and memos. What's interesting is that it shows the notes right on the home screen with its widget.
So, with Sticky Notes + Widget, you can pin essential notes or to-do lists on your Android's home screen. Apart from that, Sticky Notes + Widget also supports handwritten notes, scrollable texts in a widget, etc.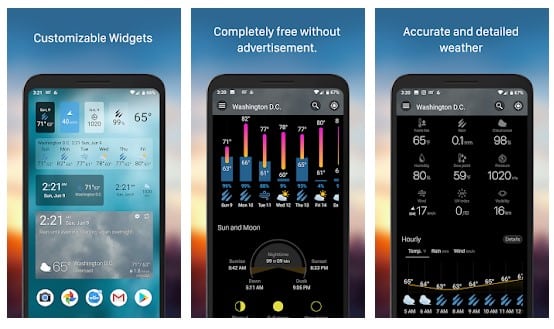 Well, Weawow is one of the best and top-rated Android weather forecast apps on the Google Play Store. Moreover, the app is entirely free without advertisement. What's interesting is that Weawow also provides a weather forecast widget with pictures.
With Weawow, you can enjoy a richer home screen with beautiful pictures matched with the weather forecast.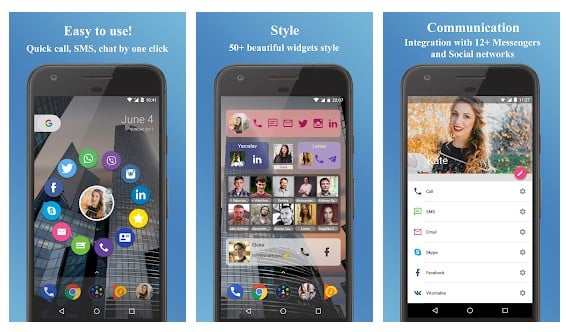 The great thing about Contacts Widget is that it provides users with over 20 unique and beautiful widgets that allow calling and chatting. The Contacts Widget also has widgets to display recent call logs, SMS Logs, etc.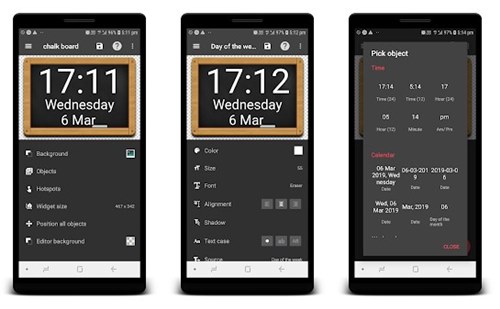 UCCW is a custom widget-maker app for Android, which is very similar to KWGT. After installing the app, you need to install the skin and customize them as you wish.
The good thing about UCCW is that it provides you wide range of customization options. For example, you can tweak the layout of objects, fonts, images, shapes, Analog clocks, battery meters, weather, and more.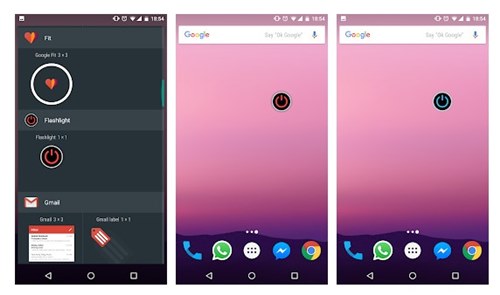 Flashlight Widget is one of the excellent Widget apps available on the Google Play Store. This one adds a widget on your screen to toggle the camera flash.
You can rely on this widget if you often use Flashlight on your phone. The widget is extremely lightweight and takes less than 30KB for installation.
MagicWidgets is an app that offers you many widget options. With MagicWidgets, you get a photo widget, iOS widget, calendar widget, and more.
Apart from that, MagicWidgets also offers you various styles to choose from. The app even offers you various size options. For example, you can select between adding large/medium/small widgets on your home screen.
So, these are the best Android widget apps to enhance performance and looks. I hope this article helped you! Please share it with your friends also. Also, if you know of other such apps, let us know in the comment box below.