Let's admit, we receive plenty of calls every day. Some of them are really crucial, and others were just to annoy you. Yes, we are talking about the spam and telemarketing calls. Telemarketing calls are annoying, disturbing and time-consuming.
The best way to get rid of spam calls is by using a call blocker app. Although some Android smartphones offer the call blocker feature, many don't. So, in this article, we have decided to share a list of best Android apps to block spam calls.
20 Best Apps To Block Calls On Android in 2020
We have manually picked the apps based on user ratings and reviews. So, let's check out some of the best call blocker apps for Android smartphones.
If you are looking for any advanced app so as to block the spam calls or any specified calls in a really clean and manageable manner, then this app is certainly the one who could help you out. Just take a look at its features below and know about its potency:
This free app is all which you would be found up for the prevention of spam calls, Block calls and manages calls. As the name of the app suggests, this is the app that works in real-time to block the specified calls. For Android users, this app should be preferably the one on their top list.
Mr. Number 4.0 makes it easy to block unwanted calls as well as identify & stop spam, scam, and fraud. With this app, you can block calls and SMS texts from one person, an area code or the entire world. Not only that, but you can also stop telemarketers and debt collectors before they waste your time
Master Call Blocker deals with those pesky callers while you focus on doing your job.
With this app, you can keep spammers away is just a few taps. The user interface of the app is amazing and it's definitely the best call blocker that you can use right now.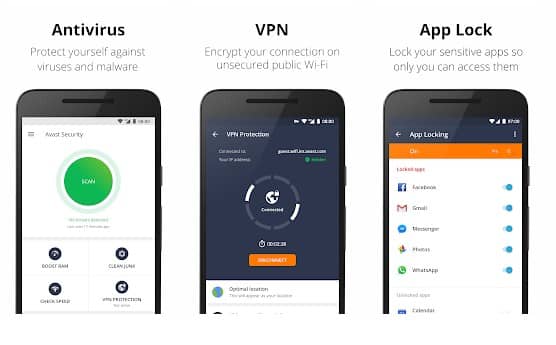 This app is well known for its virus protection, but you can also use it to block any caller on your Android device. The Antivirus tool has a built-in call blocker that can be used to block spam and telemarketing calls.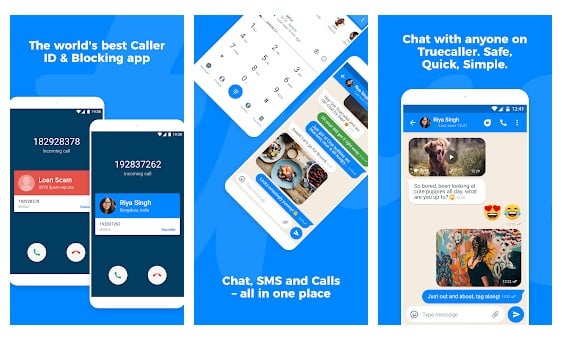 The well-known number tracking app true caller can also be used to block and caller by just opening the caller number in it and put it into spam. Some other features of Truecaller include chat features, call manager, SMS manager.
7. Caller ID & Call Blocker Free
Call Blocker & Caller ID is the best app for identifying and blocking numbers, unknown callers. As a contacts widget, Call Blocker & Caller ID works like a mobile phone number tracker, number locator, and caller number identification tool.
Show caller is the best app for identifying and blocking calls. It is the most accurate & easy-to-use Caller ID app that can help you instantly identify the incoming calls, not in your contact list. Show caller identify most of the unknown calls and show detailed Caller ID info on the incoming call, so you can see names and photos of people who is calling.
Using this app, you can easily block numbers & contacts, block spam calls from unknown numbers, identify robocalls & block caller ID automatically.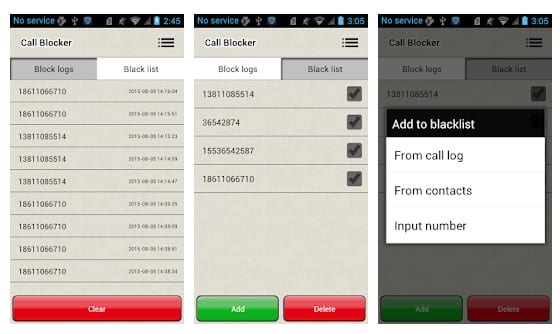 Call Blocker can reject unwanted calls automatically. If you have been annoyed by spam calls, or if you want to reject calls from anyone, then you just need to add the number to the blacklist and this app will do the task for you.
With Hiya you can block calls, blacklist unwanted phone numbers and Text messages. You can even reverse phone search incoming call information. The best thing is, this app is used by millions of users worldwide.
This is yet another dependable Android app that can block calls from spammers and robocallers. You can even block calls from anyone by adding them to the blacklist panel.
Calls Blacklist is both a call blocker and an SMS blocker. It can easily block calls and messages from unwanted, private (hidden, anonymous) or unknown numbers. If you are tired of annoying calls or messages: telemarketing, spam, and robocalls, then Calls Blacklist is your solution. It is very easy and lightweight, yet powerful call blocker.
Call Blocker is an easy to use app that instantly shows you who is calling. If you don't like who is calling you, you can instantly block them. The caller does not have to be in your contact list – the app will show you who is calling you anyway
Whoscall, the best caller ID App that identifies unknown calls and blocks annoying spams, robocall & telemarketing with more than 50 million downloads and over 1 billion numbers data (incl. yellow page, website info as well as public information) from the global community.
Call Blocker From NQ Mobile Security is another best free Call blocker app that you can use on your Android smartphone. The great thing about Call Blocker From NQ Mobile Security is that its lightweight and easy to use. Apart from blocking calls, Call Blocker From NQ Mobile Security can also detect and stop one-ring phone scams. So, Call Blocker From NQ Mobile Security is another best Android call blocker app that you can use right now.
Well, if you are searching for a simple yet effective call blocker app for your Android smartphone, then you need to try this one. Call Blocker is one of the best and lightweight app which can be used to block a number using the blacklist. Not just that, but it can also block private or spam calls as well.
So, these are some of the best Android apps to block calls. I hope this article helped you! Share it with your friends also. If you know any other such apps, let us know in the comment box below.