Let's admit; we receive plenty of calls every day. Some of them are really crucial, and others were to annoy you. Yes, we are talking about spam and telemarketing calls. Telemarketing calls are annoying, disturbing, and time-consuming.
The best way to get rid of spam calls is by using a call blocker app. Although some Android smartphones offer the call blocker feature, many don't. Hence, in this article, we have decided to share a list of the best Android apps to block spam calls.
Also Read: How to Transfer Files Between Android and MAC
List of 10 Best Apps To Block Calls On Android
We have manually picked the apps based on user ratings and reviews. So, let's check out some of the best call blocker apps for Android smartphones.
It is one of the advanced call blocker app available on the Play Store for Android devices. Guess what? Call Blocker – Blacklist can easily find and block spam calls. The user interface of the app is kept clean, and it has lots of other features also.
Apart from that, Calls Blacklist also has a fully functional built-in SMS Messenger. With Messenger, you can send, receive and manage your SMS.
This app makes it easy to block unwanted calls and identify & stop spam, scam, and fraud. With this app, you can block calls and SMS texts from one person, an area code, or the entire world.
Not only that, but you can also stop telemarketers and debt collectors before they waste your time. You can even report spam calls to warn other users via this app.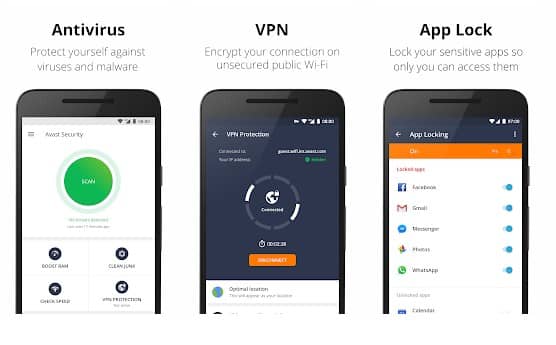 Avast, the leading name in the security field, also has a call blocker app for Android. In addition, Avast Mobile Security & Antivirus has a feature that detects and blocks unwanted and telemarketing calls.
The app also offers a few useful security features like app locker, virus protection, etc. Overall, it's great security & privacy app for Android.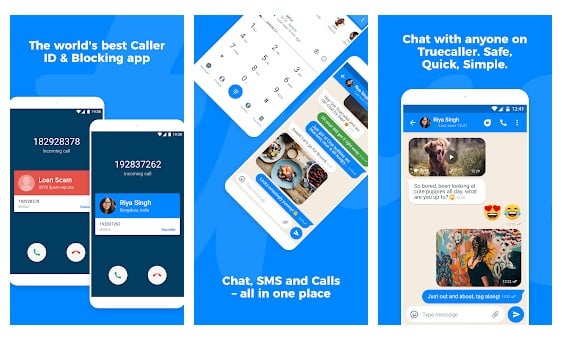 If you have been using Android for a while, you may already know about TrueCaller. TrueCaller is right now the most advanced caller identification app available for Android.
The app uses a huge database of callers to detect spam and telemarketing calls. You can set the app to block all incoming spam calls automatically.
Apart from that, TrueCaller also offers few unique features like flash messages, chat options, call recording, and more.
Show caller is the best app for identifying and blocking calls. The most accurate & easy-to-use Caller ID app can help you instantly identify the incoming calls not in your contact list.
Show caller identify most of the unknown calls and show detailed Caller ID info on the incoming call, so you can see names and photos of people calling.
CallApp is pretty much similar to the TrueCaller app that has been listed above. The great thing about CallApp is that over 85 million users use it to block all spam and incoming calls.
It has a caller id feature that lets you know who's calling even before picking up the call. It also comes with an automatic call recorder that can record both incoming and outgoing phone calls. You can even customize your incoming caller screen with videos.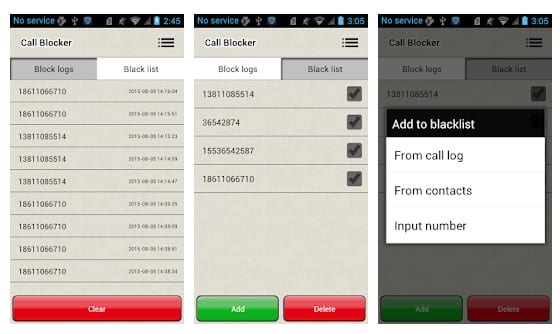 If you are searching for a simple and easy-to-use call blocking app for your Android, then this one might be the best pick for you. The app allows users to create a block list. First, you need to add numbers to the blocklist, and once added, the app automatically blocks the calls.
With Hiya, you can block calls, blacklist unwanted phone numbers and Text messages. You can even reverse search incoming call information.
The best thing is, this app is used by millions of users worldwide, and it seeks caller information from a frequently updated caller database.
This is yet another dependable Android app that can block calls from spammers and robocallers. You can even block calls from anyone by adding them to the blacklist panel. Apart from blocking calls, it also got the ability to block SMS messages also.
As you might have guessed with the name, Calls Blacklist is a simple Android app to block incoming calls. You can set the app to block private numbers, unknown numbers, all calls, or calls while VoIP is enabled. Apart from call blocking, the app can also block incoming SMS.
So, these are some of the best Android apps to block calls. I hope this article helped you! Please share it with your friends also. Also, if you know of any other such apps, let us know in the comment box below.