[dropcap]T[/dropcap]ime to explore ten of the best Chrome extensions for students. The extensions that you can add in your Google Chrome that will help you in academic tasks in your browser. So have a look on all these extensions below.
Google Chrome is the best web browser and outrages every other web browser by its features, flexibility and expandability options through the Add-ons. Now talking about the Add-ons, users can easily find out a numerous number of different types of Add-ons for their Google Chrome web browser and most of these are related to the browsing needs only, made for tweaking up the performance of various web aspects etc.
This doesn't end up to that limit only, the Chrome users can also find up so many other types of useful add-ons too and in case if the user is a student and is expecting to find the Chrome extensions related to the studying help only then also they can find it up. Now finding the best extensions for the Chrome isn't easy from the large list therefore if you would also try to find the best extension categorized for students then you also may get confused. To help you with that, we have listed up the best possible Chrome extensions for the students in this article. Just read to know about them!
Top 20 Best Google Chrome Extensions For Students
Below are the some of the best Google Chrome extensions that you will surely love you if you are a student as they are going to help you in your tasks on Chrome. So have a look at all these extensions below.
Also Read: Top 10 Best Chrome Extensions to Transform 'New Tab' Page
If you are a student then while using the Internet on the Google Chrome web browser, you may easily get distracted by the multimedia websites, social media's etc and all that will result in total breakage of your study session. To solve that and keep you straight to your studies forcefully, this extension will do everything. You will be blocked from the whole internet for the time of 25 minutes and after that, you get up the break for 5 minutes. Like this, you will not be able to get distracted very easily!
Also Read: How To Protect Google Chrome Browser With Secure Browsing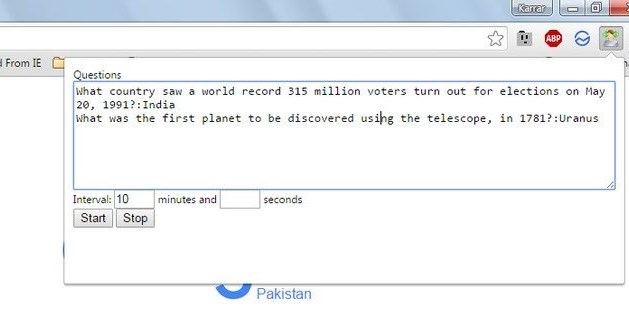 You can put on the questions inside this extension and then after that set up the preferred time on which these questions shall be asked by you from the extension. After setting that all, you will be prompted with the question at the time while you may be browsing the internet. This helps you to memorize the important question which you can work on every time you get up the prompt from the extension.
This extension will just clean the websites of the unnecessary content inside them like Ads, widgets, recommendations etc all and therefore give up the resulting websites with all the important material that you may need as a student. This will also decrease the data usage and fasten the transitions of web pages.
Also Read: How to Make Your Own Google Chrome Theme
This should be a must have Google Chrome extension for the students as though using this extension, the exact dictionary meaning for any of the word on the web results could be easily found. Just double-click on the word and the dictionary meaning of that word will be displayed on the screen inside the floating bubble.
Also Read: How To Make Google Chrome Faster For Web Browsing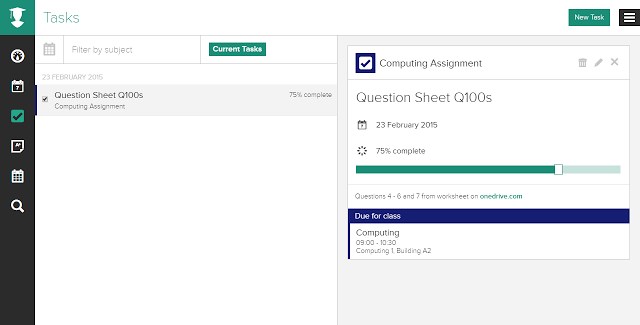 By using this extension, the students can easily schedule their classes, assignments, tests or exams etc all in a very easy manner. This will give you the whole overview of your assignments and also you would be notified for any of your schedules through the notifications on the screen as a message and by sounds too.
Also Read: How To Hijack Your Friends Browser Using Chrome Extension
This is a quick note creating a board that appears on the screen after you click on the extension icon. Inside this note board, you can easily and quickly create the notes whenever you need to do so and after that, you can save these easily. This should be a must have an extension for the students using the Google Chrome web browser as at any time need for creating the note of some important details may be required.
Also Read: How To Auto Mute Noise Tabs On Google Chrome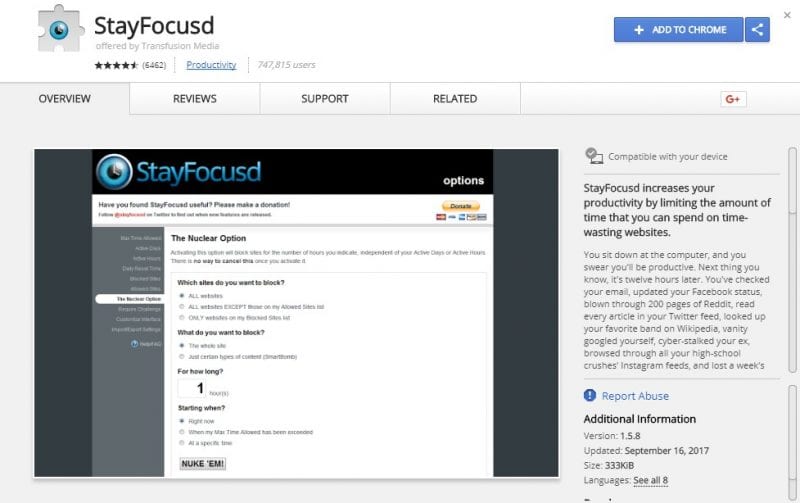 StayFocusd increases your productivity by limiting the amount of time that you can spend on time-wasting websites. This extension actually gives users a certain amount of time to spend on websites each day, once users have crossed the time limit, the website will be blocked.
Sometimes we want to take a screenshot of any important document or image. However, we have just one choice left with the Print screen button. The Lightshot is a mini tool that helps you to take a screenshot of any dimension on any content. This is something useful for students because it helps to take the screenshot and copy it to the clipboard.
This amazing Google Chrome extension helps students to maximize their productivity. This extension lets users arrange multiple browser tabs. So, students don't have to spend time on dragging each tab to the far right and left of the screen.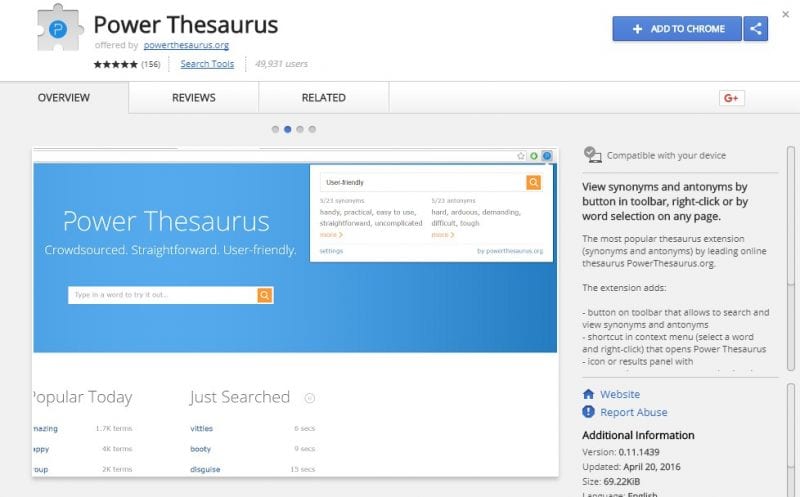 If you are a student, then you will find this Google chrome extension very helpful. Power Thesaurus helps users to look up a list of synonyms and antonyms for any word.
This extension blocks all the advertisement offered by any website. You can find this extension very helpful because this extension lets you browse the web without worrying about distracting or inappropriate advertisement.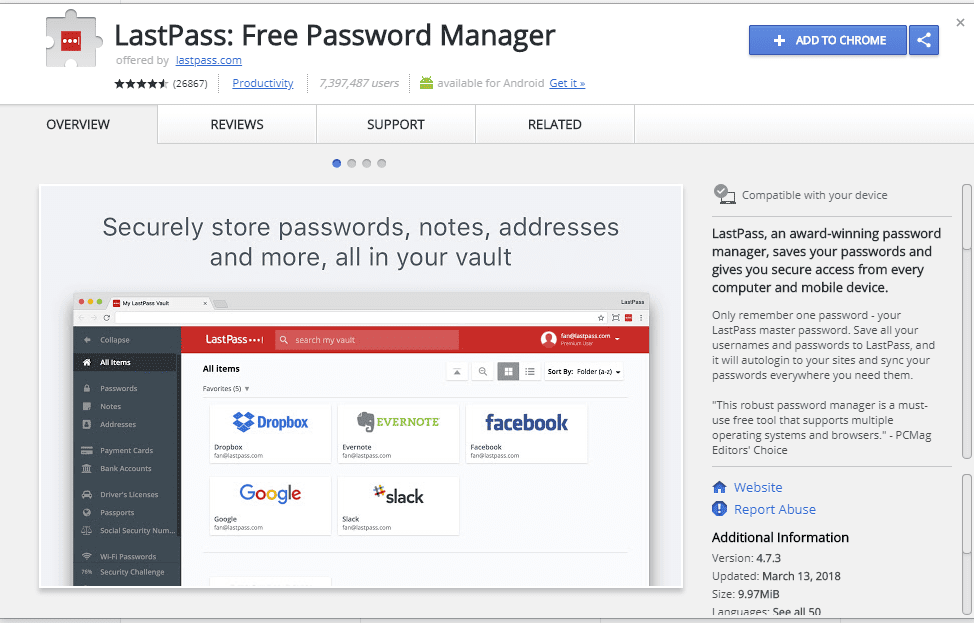 Well, this is one of the best chrome extension you can have if you manage lots of accounts. This is a handy application which makes it so easy to log in to your sites. If you have a site saved in your vault, it will automatically populate the username and password fields whenever you want to log in.
Well, this is one of the best Google Chrome extension which helps you to be productive by blocking sites. You can choose to blacklist the most distracting websites which stop you from being productive. This is one of the best extension you can have if you want to be in focus.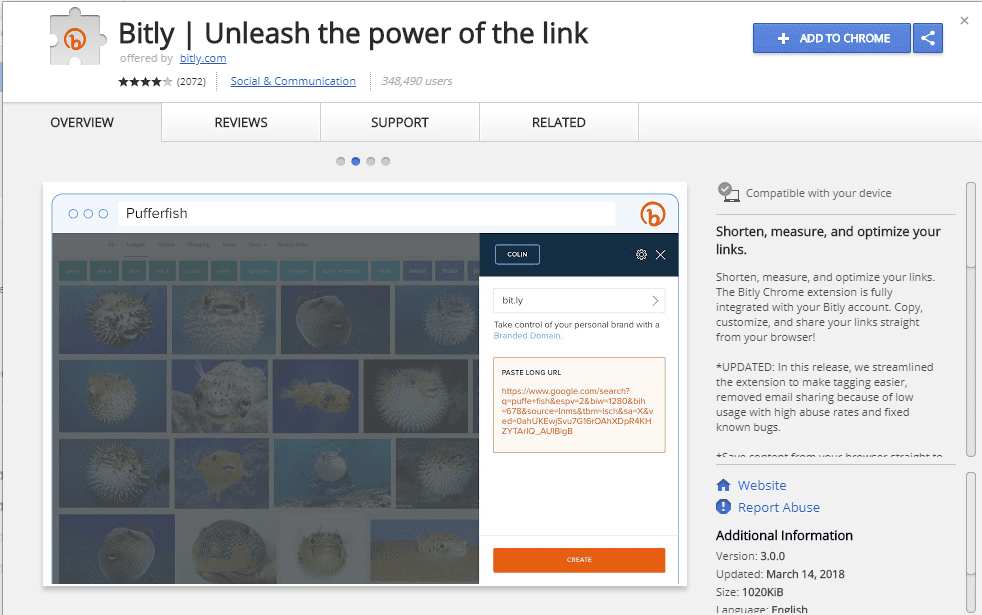 Everyone hates those lengthy URL which is meant to be shared on Facebook. It's kind of annoying to paste a huge, long link in the chat box. So, Bit.ly is a simple Google Chrome extension that just generates a Bit.ly link for the page you're currently on.
Also Read: Best Weather Apps For Your Android Smartphone 2019
Reddit Enhancement Suite is for those who spend lots of time on Reddit. Since Reddit is heavily used by college students, the extension provides a greater way to stay connected with Reddit. The extension adds a button to view images and videos without having to go to the actual site. It actually ads tons of functionality to Reddit.
Grammarly extension for Chrome browser is just like a personal proofreader. The extension is capable enough to detect spellings and grammar mistakes. It even helps users to correct the spelling and grammar mistakes and the best thing is that it works in real time showing all your writing errors.
Mercury Reader is meant to enhance the reading experience. The chrome extension is extremely helpful to the students because it removes all intrusive ads and provides a smooth reading experience. Not just that, but the extension also allows users to adjust the typeface and text size. So, this is another best Google Chrome extension that you can use right now.
Well, this is basically a sound app that is meant to improve your focus and boost your productivity. The chrome extension is extremely helpful for students as it creates a perfect environment for working and relaxing. The extension offers lots of relaxing sounds like rain, leaves murmuring, thunder, etc. So, its another best Google Chrome extension for students.
Well, it's another best chrome extension that you can use to boost your productivity. Block and Focus help users to block certain websites. For example, if social networking sites like Facebook, Twitter, etc are the major source of attraction, then you can use Block and Focus to block those sites. This extension will help you to focus clearly.
Well, we got to admit that there are certain important sites which we want to customize. For example, Reddit is full of useful content, but the interface looks outdated and it throws tons of suggestions and other threads. So, this is where Stylebot plays its role. The extension allows users to apply custom CSS to any website. So, Stylebot is another interesting Google Chrome extension that you can use today.
FireShot is another best screen capture extension on the list which works in a different way. The great thing about FireShot is that it by default eliminates the menu bar and opened tabs to provide a cleaner and clutter free screenshot. Another best thing about Fireshot is that it provides users with a direct option to upload and share the screenshot on a different platform. So, FireShot is another must have chrome extension for students.
And all these add-ons or the extensions for the Google Chrome web browser are related to students category and are also the best possible ones that you could find up for your web browser ever. You can easily install these extensions to your Chrome web browser and therefore enjoy the utmost potential from these and we assure you that you cannot find any better alternative to all these stated above!