The phone you hold in your hand is smarter than you think. From making calls to purchasing products, your phone can do many things for you. You can even use your Android phone to extract colors from images and find out their colors.
Since colors play a huge role in our lives, color matching can be helpful for various reasons. For example, if you are renovating your house, you may want to find the best color for your wall; you may even want to explore the color catalog to find the perfect color code for your logo or graphic design project.
Regardless of the reason, you can use the color matching apps for Android to match, extract, and find colors. Hence, this article will list some of the best color code generator apps for Android smartphones.
List of Best Color Matching Apps for Android
Please note that almost all the listed apps are free to download & use, but some may ask you to purchase in-app items. So, let's check out the list of best color matching apps for Android.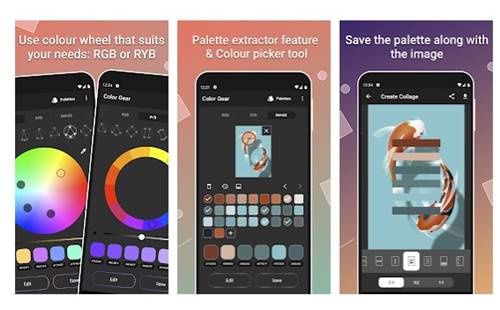 If you are searching for an all-in-one color tool for your Android device, look beyond Color Gear. Color Gear is a user-friendly Android app suitable for all beginners and artists.
The color tool for Android has two primary functions – the color wheel lets you pick colors directly and copy the color code; the second is where you insert an image, and the tool automatically picks the color out of it.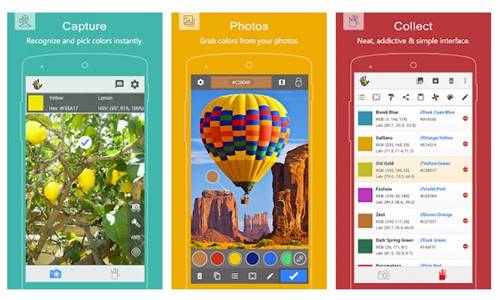 Color Grab is more popular than the Color Gear app listed above. Also, this one is more lightweight and easier to use. The Color Grab Android app lets you pick, capture & recognize colors simply by pointing to the camera.
Another interesting feature of Color Grab is the color blending tool that lets you mix multiple colors to form a unique color combination. Overall, Color Grab is one of the best color matching apps you can use on Android.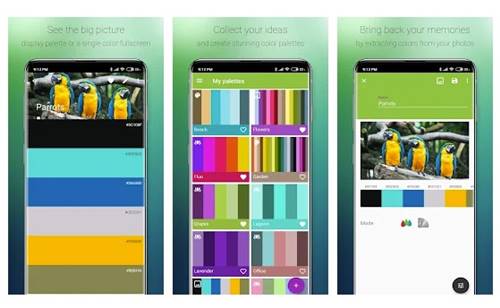 Color Harmony may not be as popular as the Color Grab app; it's one of the most powerful random color generator you can use on your Android. You need to install the app and point the phone camera on the wall; the app will automatically scan the colors and show you all matching color options.
Color Harmony can even be used to explore a variety of color combinations, adjust the color palette, and more. However, some features were limited to the app's premium version.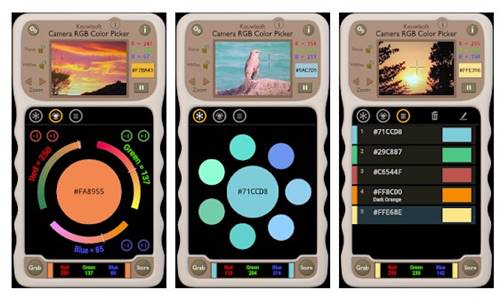 Camera RGB Color Picker is probably the most lightweight color picker app listed in the article. Like every other color picker app, Camera RGB Color Picker also allows you to use your camera to extract color from the things you point at.
Guess what? Camera RGB Color Picker can pull different colors from the same image and allows you to store almost 250 colors for future use. Other than that, you can copy the color codes to the clipboard, pause the image, move the target cursor, and more.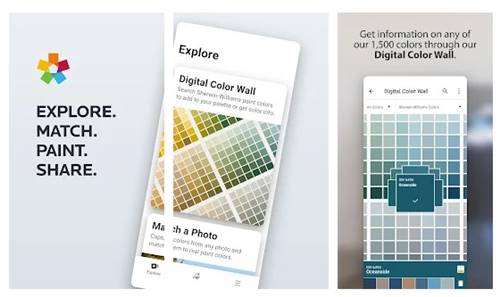 ColorSnap is a bit different than all other apps listed in the article. The app is based on augmented reality, where you capture a photo of your space and tap the wall to change the color instantly.
The app could be very useful if you want to pick the best color for your walls. You can also snap a photo of a part of your house and turn the colors into a palette.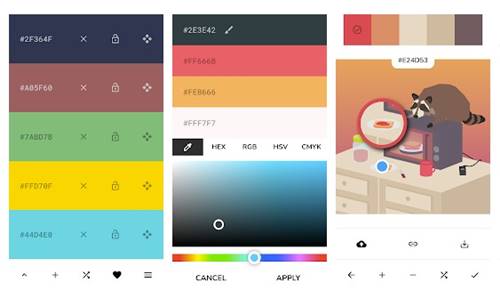 Pigments is an Android app that can help you create/generate, edit, and export a beautiful color palette from your smartphone. The app offers many useful features, such as generating unique color pallets in a single tap, adjusting the generated colors, and more.
You need to purchase the premium version of Pigments to use the color picker feature. With the color picker of Pigments, you can pick any image from your gallery and extract the color codes.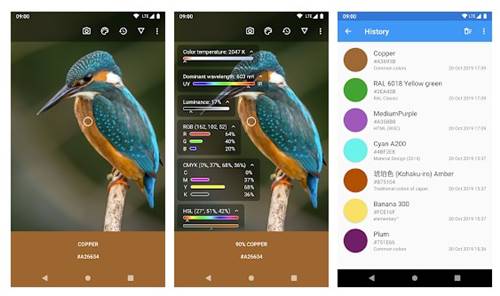 Color Picker is another free color matching app you can use on your Android smartphone. To use this app, you need to open the app and point the camera to an image. The app will automatically scan the image and show you the exact color used.
It also shows a few additional data that may help graphic designers, such as the color temperature, color location on the optical spectrum, degree of color matching, and more.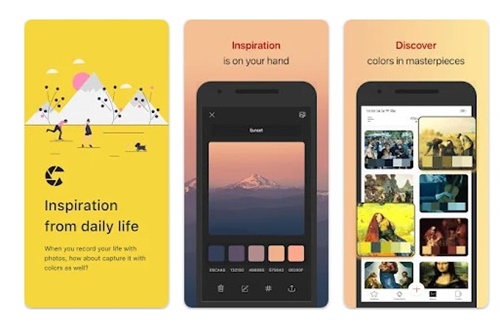 Color Collect is an Android app that helps you pick colors available in your photos. It's basically a color picker app for Android that lets you pick colors from any photo.
What we like about the app is that it lets you manually select the part of the photo to pick its colors. The app can pick any colors from your photos and is one of the best for random color picker.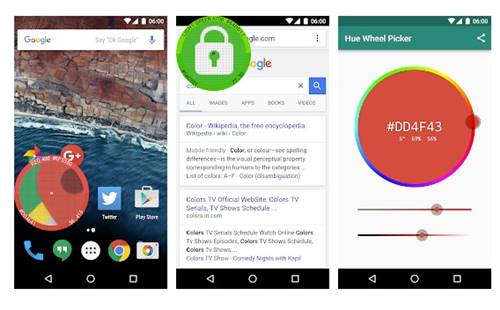 Pixolor is very different from all other apps listed in the article. This one is a live color picker that can be used to know the color code or coordinates of any pixel on the screen.
Although the app is designed to detect the color codes, it can also help people with poor eyesight as it zooms in on the parts of the screen to pick the exact color. Pixolor can even be used to generate a color palette from recent images.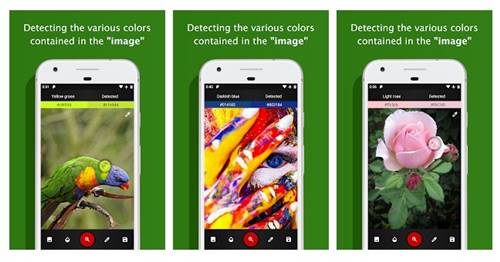 If you are searching for an easy-to-use and lightweight camera color picker & recognizer app for your Android smartphone, look no other than Color Detector. The lightweight application for Android extracts the color used on a subject right from the camera preview.
You don't need to capture a photo or pick any image; everything is done in real-time. It also has a palette feature that generates unique color palettes and saves them to the clipboard.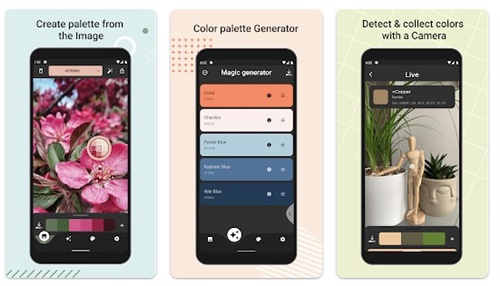 Color Picker app & Generator isn't as popular as other apps on the list; it's still one of the best color tools for Android.
The app is great for designers or visual artists needing help finding specific colors from an image. The app adds an eyedropper to your image, which you can move and place on visual elements to pick their colors.
Color Picker app & Generator also has an auto color identifier that automatically extracts the dominant colors from your images.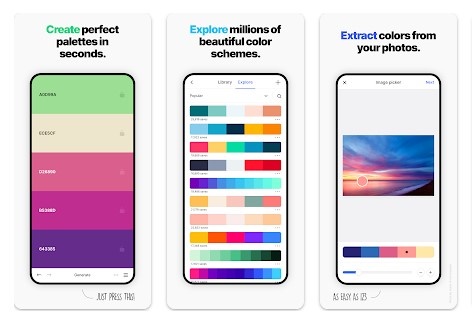 Coolors is a color palette app for Android that over 2 million+ users already use. The app is already very popular amongst designers and visual artists.
The app can help you create your favorite color schemes with its color generator. It also has a color identifier that can pick colors from your photos.
Other than that, Coolors also has thousands of ready-made palettes to help you get started in no time.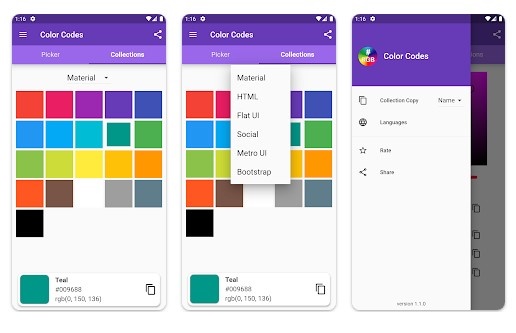 Color Code – Hexadecimal and RGB is a great Android app for obtaining colors. It's not exactly a color picker app. Instead, it's a color code generator that lets you generate the right hexadecimal and RGB color code for various use.
You can use the color codes generated via this app in CSS, Photoshop, Illustrator, HTML, etc. After generating the color, you also have the option to share the code with your contacts.
We understand color matching could be difficult, but you can use these Android apps to ease the process. I hope this article helped you! Please share it with your friends also. If you know of other such apps, let us know in the comment box below.