As time passed, crossword games entertained people of all ages and became pretty popular in all parts of the world. So it is not unreasonable to think that many developers have tried to take them directly to Android mobile devices.
Indeed, we must point out that many options are available when discussing the best crossword puzzle games for Android smartphones. All the crossword puzzles are different but have Something in common and are very entertaining. Therefore, do not hesitate to give each of them a chance until you find the one you like the most.
10 Best Crossword Games For Android
Hence, in this article, we will highlight 10 of them and guess the most exciting thing about them. All these games are available in the Google Play Store for free of cost. So, now without wasting much time, let's explore the list to find out which suits you best.
Words is a game in which you must discover the hidden words in the grid system, on which you can move freely in any direction.
You can choose between different levels of difficulty or select the game mode against the timer, in which what will predominate is the speed with which you have to finish the game.
Word search has multiple boards with more than 5,000 words between different topics. You can also select between different board sizes with other interfaces.
Check the ranking of online results to check your skill's positions with the words.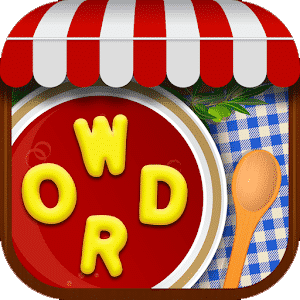 If you want to improve your vocabulary and develop your perception, nothing is better than a classic soup of letters.
As in this game, you will have infinite screens in which you have to search for crossed words on a clean and colorful interface.
CodyCross has a different concept regarding crossword puzzles since it tests your imagination with countless phases. In the game, you will have to travel through space and time to see the history of our planet.
And obviously, you will have to use your knowledge and skills to become victorious in each game. Also, you can synchronize this game with Facebook to have your progress on any device.
Crossword Puzzle is a very educational game that tests your vocabulary. In addition, you can accept challenges, discover an easy way to learn words, and will be nurtured in general knowledge as well.
Among all the features, the most attractive point is that it does not take up much space in the phone's internal memory.
Ruzzle Free is one of the most downloaded word games on the Play Store, as it has more than thirty million users.
The application offers you a board on which you must find as many words as possible, and not only that as you have to see all the words in the shortest time, in any direction, but always without raising your finger from the screen. So, on this awesome game, you can challenge your friends online and discover who is the fastest.
Draw Something is a little different game as it combines drawings and words. In this awesome game, you can compete with your friends to draw and guess the terms described in each image.
The results are shown in a group in which you can show who is the most skillful after submitting to the more than 900 challenges that will be presented.
If you want to download the best game in the world of word games, you should go for Words With Friends.
Millions of users compete in this application to create words to get the highest scores and improve their ranking. In this game, you can play up to 20 simultaneous matches with friends or any random user the system chooses.
Wordfeud is a word game that allows you to compete with people worldwide to get the best scores. Even in this awesome game, you can play up to 30 simultaneous games in which you must fight to get the most prolonged and most complicated words using the resources of double and triple scores.
It also works as a social network where you can chat with your opponents if you want to know them better.
Classic Words Solo is one of the best word games available in the Google Play Store, as it allows you to play against your Android device or tablet with the help of its solitaire mode.
And not only that, you can improve your vocabulary even with this game, as it has built-in word definitions and extraordinary features. It also offers you six difficulty levels which will keep you engaged.
These are the best crossword games with different themes that you can download entirely for free as all have good concepts, difficulty modes, and other attractive interfaces so that users do not get bored. So, what do you think about this? Share all your views and thoughts in the comment section below.