If you remember, a few months ago, Elon Musk's Lookalike from China has gone viral on Instagram. The video became viral because it showed off Elon Musk's doppelganger. When the video went viral, many users thought of it as a deepfake.
For those who don't know, Deepfakes are synthetic media in which a person is an existing image or video is replaced with someone else's likeness.
If you still need clarification about deepfake, it's a process where you copy and paste one person's face on another. You may think of it as a Face Swap, but deep fake videos are a bit different as they are supposed to make you believe the content you are viewing is real.
10 Best Deepfake Apps and Websites
You need diverse video and photo editing knowledge to create deep fake videos. You need to start using Deepfake apps or services if you lack both. Below, we have shared a list of the best deepfake apps and services you can use to create realistic deepfake videos. Let's get started.
Important: Deepfake technology is improving slowly, but it's important that we shouldn't use it for unethical purposes. All of these apps and sites were shared for fun. Don't use it to harm the image of others.
1. Zao
Well, Zao is the app that made the concept of Deepfake viral. It's a Chinese app that has gone viral in China due to its concept of creating deepfake videos within seconds.
This app is strictly made for Chinese people as it has video clips from popular Chinese drama series. Yes, you also get clips from a few popular Hollywood movies, but still, the numbers were less.
Since Zao is one of the first apps to create deepfake videos, it gained popularity within a few months of launch. The app is also pretty light on resource consumption and doesn't slow down your smartphone.
The app is not available on the Google Play Store, and even if you try to sideload it on your Android, you still need a Chinese Phone number to sign up. So, if you are not a citizen of China, it's best to skip this app.
2. Wombo
You might have seen people sharing lip-syncing photos if you stay active on social networking platforms. You may see celebrities or influencers hilariously singing songs.
Have you ever thought about how that is made? It's made through the Wombo app. Wombo is a free app available for Android and iOS, and it's a great way to create deep fake videos on Android and iPhone.
To get started, the app provides you with a total of 15 songs. You can use any of these songs to make your character sing them. The character can be anything, it can be a photo of Elon Musk, Mr. Bean, or your friend, whatever you can think of.
3. MyHeritage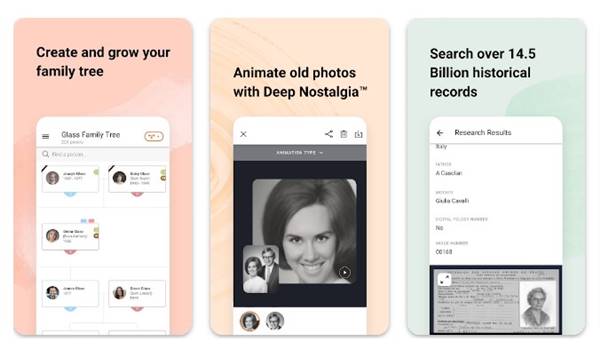 Another deep fake service is MyHeritage. It's an app mainly used by social media influencers to animate old photos. It's a funny service; you can use it from almost any device.
MyHeritage has a dedicated app for Android and iOS, and all you have to do is upload an image and tap on the animate button. The app will animate your photo in just a matter of seconds.
MyHeritage is great for creating viral deepfake videos, and the animated items it makes look very realistic. The animated version that the app delivers will have its face, eye, and mouth moving.
4. DeepFaceLab
If you are searching for a Windows program that lets you create funny deepfake videos, then DeepFaceLab might be the best pick for you.
DeepFaceLab is a bit advanced as it uses machine learning and human image synthesis to replace faces in the videos. While the tool is mainly designed for students of computer vision, you can use it to create deepfake videos.
Since it's not primarily designed for deep fakes, a regular user might find DeepFaceLab difficult to use. The user interface also looks outdated and needs a powerful PC to run smoothly.
5. Deepfakes web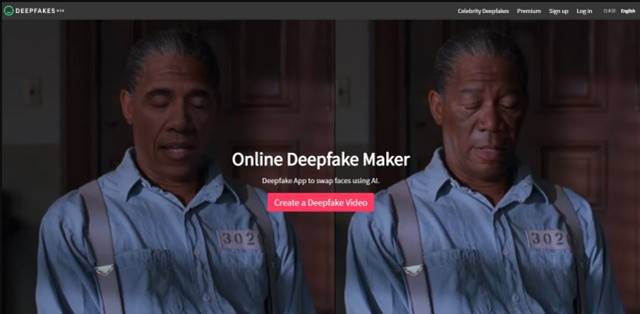 Deepfakes web is a web tool on the list mainly used to create viral deepfake videos. Like every other service of similar categories, Deepfakes web also uses Deep learning to catch various details of face data.
It's an online Deepfake maker that's of great use. However, to create Deepfake videos, you need a lot of patience, as it takes up to 5 hours to create a video.
Since it's a deepfake service, it has free and premium plans. The free version can take up long to generate a deepfake video, whereas the premium version of Deepfakes web can generate videos in just 1 hour by splitting the output.
6. Faceswap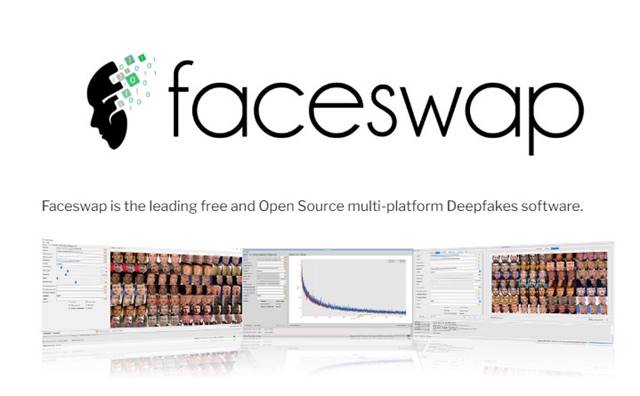 Faceswap is underrated, but it's a great open-source multi-platform Deepfakes software you can use on Mac, Windows, and Linux operating systems.
The web tool is powered by Keras, Python, and Tesnroflow, and it has a very active community of supportive members. This is great for those who want to create face swap videos with some unique touch.
The only drawback of Faceswap is that it requires a high-end GPU to run. Yes, you can run it without a powerful GPU, but the program will lag, and the output will be very slow.
7. FaceApp
FaceApp is an AI-based photo editing tool available for Android and iOS. It isn't a true deepfake app, but it can still help you transform your face.
FaceApp is mainly used to see how the face would look while getting old. You can use it to make your face look like when you're old, make yourself smile, etc. You also get an option to swap your gender, apply a different hairstyle, and more.
The results of FaceApp are quite satisfactory, but the app is slow and has many bugs. However, it's still a great app for creating funny photos.
8. Reface
Reface is a very popular deepfake app available for both Android and iOS. It's basically an app that lets you swap your face with a celebrity, superhero, TV Star, or any picture of a human being.
We have listed Reface in the list of best deepfake apps for Android & iOS because it can also create deepfake videos.
The app has lots of video clips of popular Movies & TV Shows. You can pick that clips and swap your face with the characters shown in the video. It's available for free, but it has many in-app purchases. Overall, Reface is a great deepfake app for Android & iOS to install and have fun with.
9. FacePlay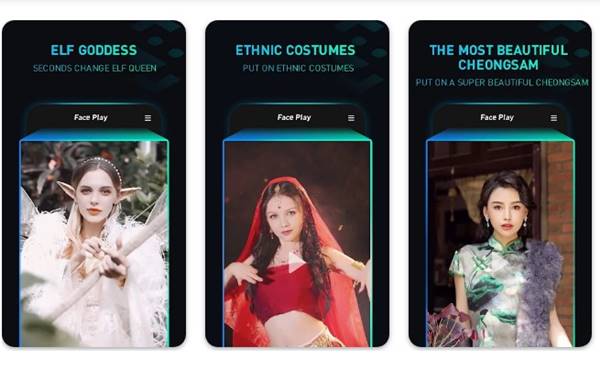 FacePlay is very similar to the Reface app we have listed above. It's also available for Android and iOS and lets you create face-swap videos in no time.
To get started, FacePlay offers you many short video templates. All of the video templates on the app were free to use. You need to pick the video template and add your face to it.
In just a few taps and just one photo, the app can make you the protagonist of the short video. While the app is free to download and use, most of its video templates are locked and will be available after purchase.
10. FaceMagic
FaceMagic is an AI-based face swap video maker for Android and iOS smartphones. The concept of FaceMagic is very similar to the Reface app we have listed above.
First, you must add your face to the app, then pick the video template. After selecting a short video template, you need to add your face.
While the app is not designed for realistic deep fakes, you can still use it for that purpose. If you are not into the face swap, you can use it to create face morph memes with funny faces on the face editor.
The app offers you an option to put your face on a video of movie scenes, but the number of clips still needs to be higher. You even get a live face changer and gender swap feature.
Also read: 10 Best Video Editing Software for YouTube
Almost all the apps and sites listed in the article are free to download & use. So, these are some of the best free deepfake apps and websites you can use today. If you want to suggest any other deepfake apps, let us know in the comments below.