Discord is one of the best cross-platform voice and text chat service for games. The great thing about Discord is that it allows users to add bots to their servers. We are talking about dedicated bots, which can add or modify new or existing features. So, here we have listed 10 best discord bots of 2019
Top 10 Best & Useful Discord Bots To Enhance Your Server
Well, if you belong to the gaming world, then you might be well aware of the popular gaming service which is known as Discord. Well, for those who don't know, Discord is one of the best cross-platform voice and text chat service for games.
The service is widely used by gamers because it's really very easy to set up and use and provides some unique feature. The great thing about Discord is that it allows users to add bots to their servers. We are talking about dedicated bots, which can add or modify new or existing features.
So, in this article, we have decided to share a few best discord bots which you should try in 2019. So, let's check out some of the best discord bots.

Well, Music Bot is one of the best Discord music bot which does exactly what the name suggests. The bot is capable enough to grab music files from YouTube videos. YouTube videos are automatically converted into the MP3 format and then played in the background. Users just need to enter the discord bot commands to implement the features.
Well, if you are looking for any discord bots which could help you to track and share gaming progress, then you may like to use the GameStats. The great thing about GameStats is that it has a wide range of games including PUBG, Rocket League, Steam, Fortnite, Paragon, etc. So, its one of the best gaming bot for Discord which you can use.
Serum is another interesting Discord bot on the list which helps users to interact with the server through voice command. Well, Serum is more like a virtual assistant and best discord bots for fun which can perform few tasks. So, with Serum, you no longer need to leave the game and then type.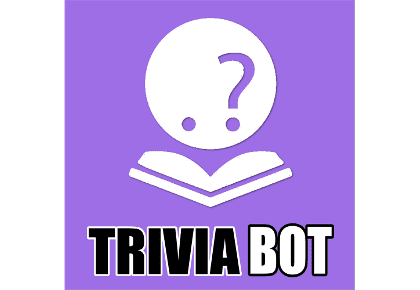 Well, TriviaBot is something which can engage gamers. Actually, TriviaBot is nothing apart from a collection of around 3000 questions covering 24 different categories. TriviaBot can be taken as a fun activity to enhance knowledge. You can find different types of questions on various topics including science, literature, sports, movies, etc.
Aethex is another best and most important Discord bot which every discord server owners should have. Aethex is basically an all-in-one bot that can perform a wide range of tasks. The bot can perform tasks like game integration, social commands, manage moderation tools, utility commands etc. Not only that, but with Aethex, you can quickly ban, mute, or kick users out of the discord server.
Well, if you have a Discord server which has a massive number of members, then StahpDozAds is a must have a bot for you. The StahpDozAds bot can help you to identify and block offensive content from being shared. Not just that, StahpDozAds is also capable to recognize a specific category of links and automatically removes it from the server.
Zandercraft Bot is another best discord bots music. The bot is especially made by keeping videos and music at the mind. The bot is capable enough to play XHD videos and Hi-Fi music. Users just need to enter the commands to play, pause the music. Another best thing is that the bot relies upon SoundCloud and YouTube for playing videos and music.
Pokecord Bot is one of the best gaming bots which can run Pokemon Game right on your discord server. It's actually an interesting pokemon game which randomly shows Pokemon on your server and the one who catches it first will own it. The great thing about Pokecord Bot is that it can be played with friends.
Well, if you are looking for the best discord bots for games which can help you to manage multiplayer teams and games like PUBG, DOTA 2, CS:GO, Overwatch, Fortnite, etc., then you need to have GuildedBot. The cool discord bot helps users to arrange new-players, plan strategies, and control your team's activity.
Well, Dyno Discord Bot is another all-in-one bot in the list which offers lots of unique features. Dyno Discord Bot can help you in moderation, anti-spam moderation, role management process. Not just that, you can also execute commands, music and many other things with Dyno Discord Bot.
So, these are the 10 best discord bots that you should check out. In order to use these bots, follow our article on how to use discord bots.If you feel that we have missed any important bot, then let us know in the comment box below. So, what do you think about this? Share your views in the comment box below.