It's no doubt that Android is right now the most popular mobile operating system. Compared to every other mobile OS, Android provides users with far more features and customizations. Not only that, but the app availability is also relatively high on Android compared to any other OS.
On techviral, we have shared multiple articles on how to speed up Android devices. Not only that, but we have also shared an article on boosting Android's internet speed. Similarly, in this article, we will talk about the best download managers for Android.
List of 10 Best Download Manager Apps For Android
With the proper download manager app, you can easily manage your downloads. Not only that, but these download manager apps will also offer maximum download speed provided by your ISP or telecom operator. So, let's check out the best download manager apps for Android.
This app automatically captures the downloadable files and links from supported browsers or just long-tap on the downloadable link in your default browser and then select this download manager to download the file. This app supports browsers like Chrome, Dolphin, Stock Browser, Boat Browser, and much more.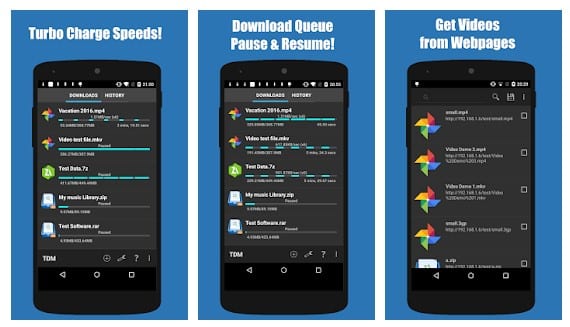 This download manager is a fast Android download manager that can boost your download speed up to 5 times than the stock downloaders. Turbo app uses multiple HTTP connections to accelerate download speed to too much extent. Also, to increase download speed, you can increase the maximum connections per download for a file.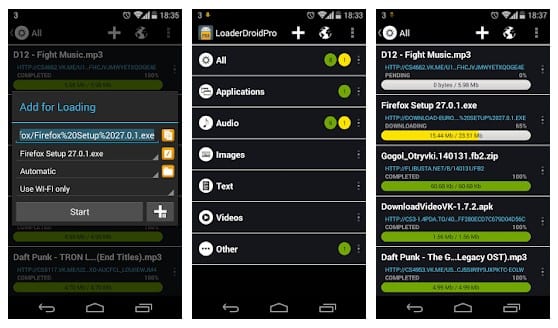 Loader Droid is a full-fledged download manager app available for Android smartphones. With this app, you can make your downloads smart, reliable, easy, and efficient. The download manager app for Android supports both individual and bulk download, resumable downloads, and more. The downloading speed also works excellent with 3G and WiFi.
4. IDM Download Manager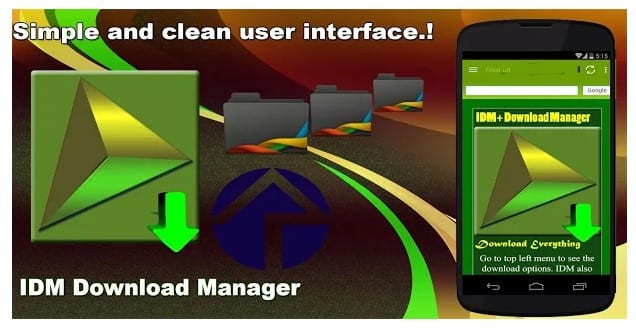 IDM is also counted as one of the popular download managers. This is because of its computer version and the download speed. Users are mainly attracted to that software to get their files downloaded at maximum speed. You can easily download videos or any files using this app.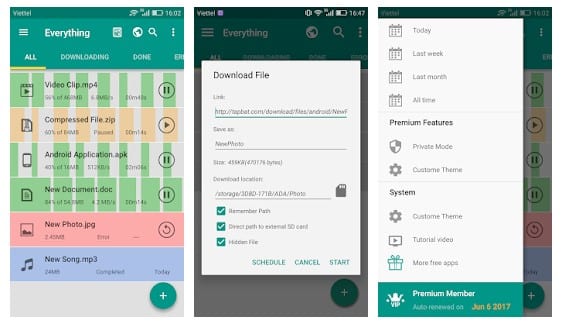 Download Accelerator Plus is a powerful download speed booster, an advanced download manager, a must-have tool for Android phones/tablets. It divides your files into three parts to boost download speed with an auto-resume option. This is one of the best download managers you can have on your smartphone.
According to the Google Play Store listing, Free Download Manager can speed up your downloads up to 10 times. It's a popular download manager app for Android that can grab large files, torrents, music, and videos from almost all platforms. Apart from download content from online websites, it also supports broken and expired download links. You also get the ability to schedule your downloads at a preferred time with Free Download Manager.
7. FVD – Free Video Downloader
FVD is a utility that allows you to download files from many websites directly into your device so that you can open them every time you want, saving internet traffic. Once installed, you only need to go to your desired website with your favorite browser or the one that comes with the application and choose the file. The FVD icon will appear, allowing you to download it.
GetThemAll is not precisely a download manager, but it's a browser app for Android. To download files from the internet via GetThemAll, you need to use its built-in web browser. When you start to browse with GetThemAll's web browser, you will find a download button behind every downloadable content. The app supports multiple file downloads, and it runs the downloads in the backgrounds.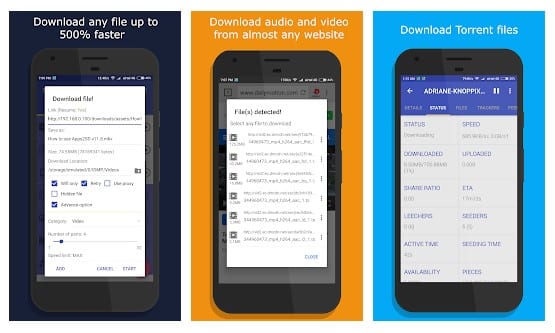 1DM is probably the best download manager app available for Android smartphones. Guess what? Apart from being advanced, 1DM is possibly the fastest download manager to date. The great thing about 1DM is that it supports up to 16 parts to speed up downloads. Yes, you can also pause and resume downloads. It can also download content from streaming and torrent websites.
Download All Files is one of the best and top-rated Android download manager app available on the Google Play Store. The great thing about Download All Files is that it allows users to prioritize the ongoing downloads. Apart from that, Download All Files also packs basic download manager features like pause/resume support, continue disconnected downloads, etc.
So, this is all about the best download manager apps for your smartphone. With these apps, you will get the maximum downloading speed. If you know of any other such apps, let us know in the comment box below.