One of the most significant features of advancing technology is finding real-time location. Nowadays, every smartphone has a GPS feature that you can use to see anyone's location on earth. With such features, you can find your current location and grab your friends or family members' location information.
Everyone is anxious about their family's well-being, and children should use location-tracking apps. Since Android smartphones can find a device and locate other smartphones, you only need a family locator app.
With Family locator apps for Android, you can look up another phone's location through GPS. This article will share some of the best family locator apps for Android. These apps are simple to use and can help you and your loved ones locate each other.
Also Read: 10 Best Text-to-Speech Apps For Your Android
List of 10 Best Family Locator Apps For Android
It's worth noting that tons of Family locator apps are available on the Google Play Store, and mentioning them is impossible. Therefore, in this list, we have only listed the free ones. So, let's explore the list.
If you worry a lot about your loved ones when they are out of home, use the Family Tracker by Phone Number Android app. Like every family tracker app, this one also helps you find your friends and family members on the map.
The app is straightforward to use as well; you need to send your invitation code to your family members, and once your family members enter the code on their app, the location tracking begins.
After creating a family link, you can share real-time locations with your family members, track theirs, respond to SOS signals, and more.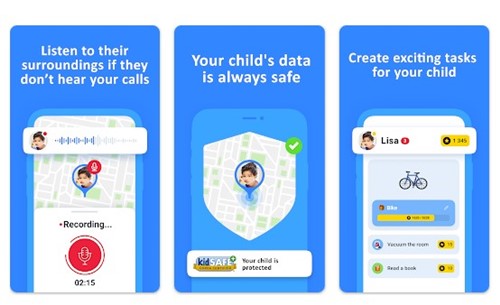 Find My Kids is one of the top-rated parental control apps every parent should have. It is a GPS location tracker app that lets you track your child's location on the map. Apart from that, you can also listen to what's happening around your child via this app.
Some other features of Find My Kids include application controls, security controls, and more. Overall, Find My Kids is a great Family location app on Android.
Family360 is among the best family safety apps on the Google Play Store. It's a cell phone tracker that locates registered mobile device locations.
With Family360, you can easily find your family member's real-time location using GPS coordinates and location data. You can also use the app to share your location with your family.
GeoZilla is a family locator app where you must create a private circle and share your location. Then, other members of your private circle can see your location in real-time.
It's one of the best apps to know when a family leaves or arrives at a place. Also, you can share text and images in a private circle.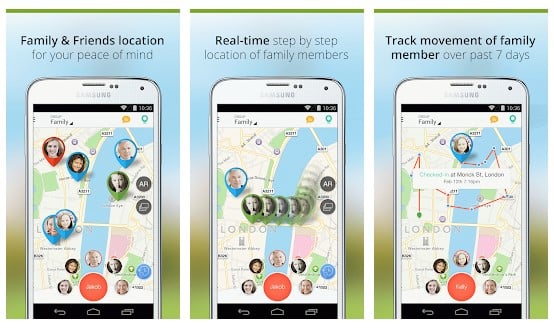 If you are searching for a full-fledged real-time family locator app for your Android smartphone with a few extraordinary features, then you must try Sygic Family Locator.
Apart from sharing the location, Sygic Family Locator provides users with SOS features. The SOS feature instantly shares the live location in an emergency.
If you are searching for a fast, free, and simple-to-use location-sharing app for your Android smartphone, then Glympse might be the best pick.
Guess what? With Glympse, you can not only share the real-time location, but you can also create events. The app is heavily popular on the Google Play Store and is the best family locator app for Android.
My Family is another new Android family locator app on the Google Play Store. It's both a family safety and parental control app.
With My Family, you can easily track other phones' real-time locations. You can also use My Family to check other phones' browsing history, app usage, statistics of movements, etc., of other phones.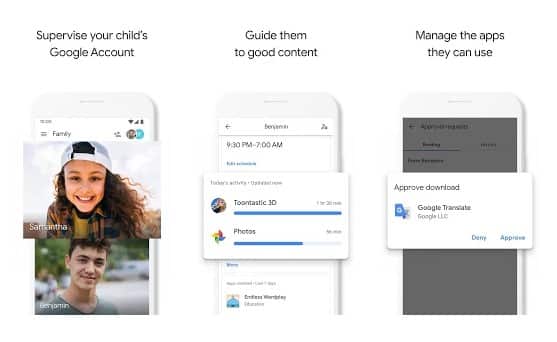 Google Family Link for parents from Google is a top-rated family locator and parental control app you can use now. The best thing about Google Family Link for parents is that it has everything you need to guide your kids to good content.
With Google Family Link for parents, you can view your kid's activity, track app usage, etc. You can also use the app to track your kid's smartphone's live location.
If you are searching for an Android app to organize your family life and keep everyone in the loop, then FamilyWall might be the best pick.
With FamilyWall, you can create To-Do lists, shopping lists, etc. Not only that, but FamilyWall also offers real-time location tracking as well.
With Life360, you can easily stay connected and in sync with your entire family through real-time location sharing.
You can also use the app to receive real-time alerts when Circle Members arrive at or leave destinations.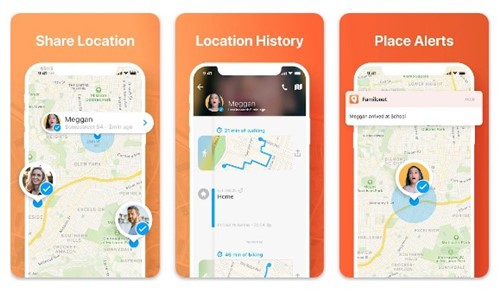 Familo is a GPS locator app for Android that keeps you connected with the people who matter most. The app is relatively easy to set up and use.
Once you set up the app, you can use it as a real-time family locator on a map. The app can notify you whenever a family member arrives or leave a place, there's a panic button for an emergency situation, tells you the battery percentage, etc.
iSharing is one of the top-rated Android apps on the list that views the real-time location of a family member. It shows the location on a private interactive map.
Apart from that, you can expect all location-sharing features with iSharing such as real-time alerts on when a member arrives/leaves the destination, a phone finder for locating the lost phones, etc.
If you are searching for a family locator app that's easy to set up and use, then give Locator 24 a try. Locator 24 is an app that requires just a few seconds to registration and add a family member.
The app requires installation on both ends. After setting up the app, you will be able to check the location history of your family member, receive notifications when they enter or leaves a designated place, send an alert for emergency situations, chat with your family members, etc.
These are the best Family locator app for Android. You can use these apps to locate the exact location of your loved one. If you know of other such apps, let us know in the comment box below.