Android is right now the most popular mobile operating system. Compared to every other mobile OS, Android provides users with far more customization options and features. Not only that, but the app availability is also relatively high on Android. Android's biggest strength is its app ecosystem.
Take a brief look at the Google Play Store; you will find apps for different purposes. On techviral, we have already shared many articles on Android apps like best utility apps, best file managers for Android, etc. Today, we will be listing a few Android apps available for free.
List of Best Free Android Apps of All Time
It's worth noting that these are the best free Android apps available on the Google Play Store. Any old or new Android user should use these apps because they were supposed to help you somehow. So, let's check out the best all-time list of free Android apps.
Evernote has everything that you need to manage your everyday work. From memos to random thoughts, you can capture almost everything with Evernote. Evernote is one of the top-rated productivity apps that can bring discipline into your life.
With Evernote, you can create notes, keep journals, create a to-do list, set reminders for tasks, and more. Additionally, Evernote comes with cross-platform support. That means you can access your saved data anywhere, regardless of the device.
For those who don't know, Gboard is Google's official keyboard app made for Android. It's a lightweight keyboard app that offers lots of essential features.
The good thing is that it's absolutely free. Some of the key features of Gboard include gesture typing, voice typing, GIF support, theme support, etc.
If you use Google suite to carry out your day-to-day work, you need to try Google Drive. Google Drive integrates many Google apps like Google Docs, Google Slides, Google Sheets, Google Photos, Google Keep, etc.
The app is meant for those who deal with Spreadsheets, Google Docs, Slideshows, etc., at regular intervals.
Nova Launcher has been around for a while, and it's been consistently updated throughout the years. If your Android device lacks customization options, you should install & use this app right now.
Nova Launcher is basically a launcher app that brings many customization options to your device. With Nova Launcher, you can customize the visual elements of your Android, change the icons, expand the features, and more.
As of now, there are hundreds of navigation apps available for Android smartphones. However, out of all those, Google Maps seems to be the best option.
Google Maps for Android can help you get turn-by-turn direction, help you discover new places, and more. It also lists local restaurants, events, and activities near you. The latest version of Google Maps also got a dark mode option.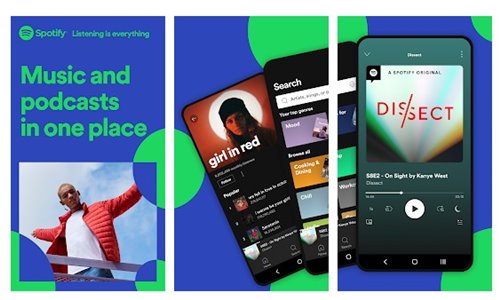 Well, Spotify is a music streaming app that you shouldn't miss. It's the only music app on the list capable of satisfying all your music needs. Spotify is free to download and use, but you need to adjust with a few ads between the songs.
As of now, Spotify offers you millions of songs that you can listen to for free. Also, the latest version of Spotify for Android can play music files stored on your local storage.
Just search for a media player on the Google Play Store, you will find countless apps over there. However, out of all media player apps, MX Player seems to be the best option. Guess what? MX Player can play almost all video and audio file formats.
Apart from that, the MX player also supports hardware acceleration, multi-core decoding, pinch to zoom feature, and more. The latest version of MX player allows you to stream video content for free.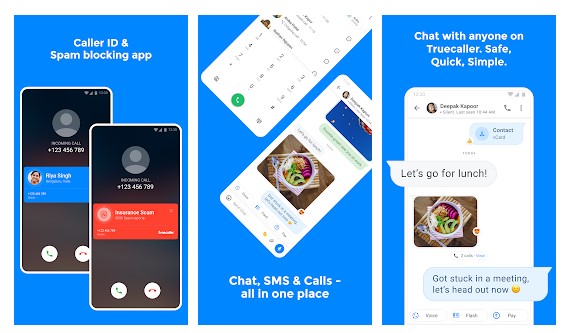 Want to identify the caller without picking up the call? Give Truecaller a try! It's a Caller ID app for Android that tells you who is calling you. The app can help you detect spam and telemarketing calls easily.
Apart from that, Truecaller also lets you block unwanted calls. The latest version of Truecaller also has a few smart messaging features.
Files by Google is another excellent Android app on the list made by Google. Guess what? Files by Google can help you free up storage space, help you find files faster, share files offline, and more.
It's a file management app that can help you find and delete duplicate contents stored on your smartphone. It also allows you to share your pictures, videos, docs, and apps with other nearby users via a WiFi connection.
Well, YouTube is a video streaming app that lets you stream endless hours of video content. YouTube is right now the most prominent video streaming site on the internet. Google backs the site, and it serves as a platform for content creators.
So, if you are bored and searching for means of entertainment, then YouTube might be your best friend.
Although everyone has their own choice when it comes to the apps, these will give you a clear idea of what to install on Android. All of these apps were used by millions of users and were available for free.