Email services serve as an easy contact option for the people. Through the email services, anyone can share their documents, create business management, have a text collaboration, etc. As of now, there are plenty of email services available on the web that anyone can register and use.
However, not every service is best, some offer unlimited storage, whereas some focus more on privacy.  So, in this article, we have decided to share a list of the best free email services and service providers that you can use in 2020.
Also Read: Best Android Email Apps To Keep Your Inbox Organized
List of Best Free Email Services/Service Providers
We have used these email services and they are worth your time and money. So, let's check out the best free email services/service providers in 2020.
If you are using Google Services, then you might be well aware of Gmail. Gmail is an email service from Google that lets you exchange emails. With Gmail, you can send file attachments, schedule emails, etc.
Features:
Gmail is right now the best Email service.
It offers 10 GB of storage space.
You can attach photos, videos, documents to the email.
Microsoft Outlook is right now the second-best email service that you can use today. With Outlook, you can not only send and receive emails, but you can also create new meetings, tasks, etc. Also, it lets you schedule important emails beforehand.
Features:
You can schedule emails with Outlook.
Outlook lets you create new meetings, appointments, etc.
Outlook has its app available for Android and iOS.
Well, Mail.com is another best email service provider on the list which you can consider. It's basically a free webmail service that includes an email domain, mobile access and Mail collector feature.
Features:
Mail.com provides you with 2GB of online storage.
It has a Mail collector that collects emails from your other email accounts.
It has its app published on iOS and Android app stores.
If you are looking for a secure and reliable business email solution, then you need to give Zoho mail a try. Zoho mail provides you with an integrated calendar, contacts, tasks, notes, and bookmarks, right within your inbox.
Features:
Zoho Mail includes a suite of apps.
With Zoho Mail, you can hang out with your team and collaborate better.
You can make announcements, assign tasks, create events, share notes, etc.
Well, Yahoo Mail is still a worthy competitor of Gmail when it comes to personal/business solutions. The new Yahoo Mail offers some exciting features compared to the old one.
Features:
On the new Yahoo Mail, you can add other email services.
The new one has a calendar integration feature.
Yahoo Mail also added a new theme & layout.
Well, Fastmail claims to provide privacy, control, and features that you'll love. However, it's a premium email service provider on the list. With Fastmail, you can create your own email address forever. The base plan of FastMail offers 2GB of storage space.
Features:
It provides an ad-free email experience.
Fastmail has calendars integration.
You can import/export mails with Fastmail.
You can also create your own unique email address.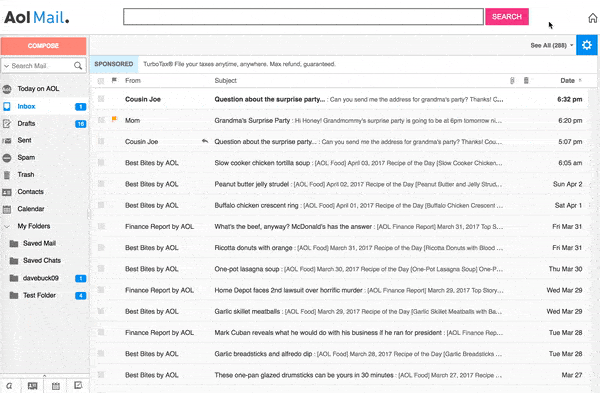 This one is known for its security and spam filters. Not just that, but AOL Mail also claims to detect emails with malware filled attachments. Another best thing about AOL Mail is that it provides users unlimited storage facility to the users.
Features:
The email service offers unlimited storage capacity.
It automatically scans and blocks malicious emails.
It also got calendar integration.
This one is mostly used by Apple users. Since iCloud mail is meant for Apple devices, the Apple ID can be associated with the iCloud email address. The email server offers users lots of features like security verification, spam protection, etc.
Features:
The email service is heavily popular amongst Apple users.
It offers lots of security features like security verifications, virus protection, etc.
It also offers cloud-based tools like reminders, calendar notes, etc.
If you are searching for a free email-server that offers users security features, then Yandex Mail might be the best pick for you. Guess what? Yandex Mail offers users lots of security-related features like virus checking, spam filtering, etc. Not just that, but Yandex Mail also offers users unlimited storage.
Features:
It's a free email service provider on the list.
It offers a few security and anti-spam features.
Yandex scans and blocks spam and virus filled emails.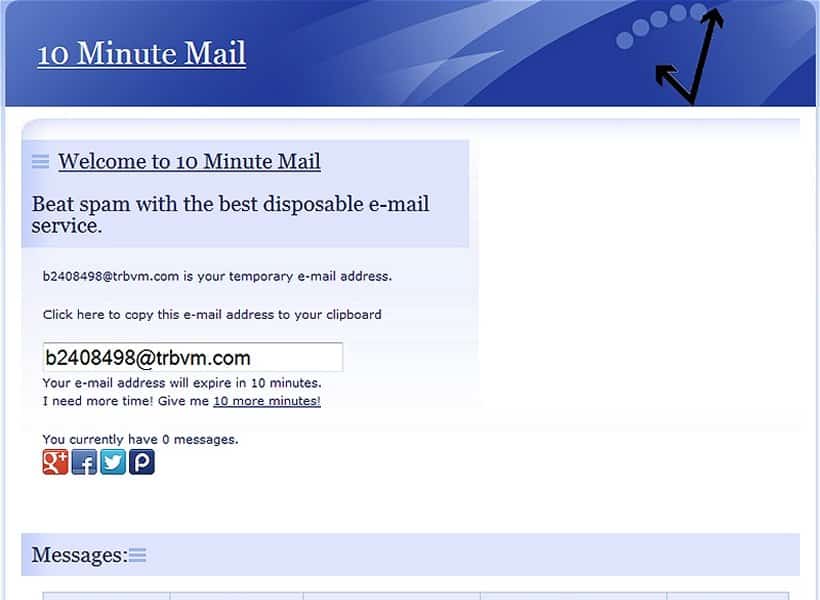 It's not a regular email service like Gmail, Yahoo, etc. but, it provides users with a full-fledged dashboard to manage emails. It gives users an email account that only lasts for 10 minutes. 10 Minute Mail is useful while signing up for different web services.
Features:
It's a temporary email service provider on the list.
You can use this email service to create temporary emails for account verifications.
The emails last for only 10 minutes. That means, there's no need of email management.
So, this article is all about the best free email services in 2020. I hope this article helped you! Share it with your friends also.