Thanks to the OCR software, converting handwritten or printed text has become much easier. These days, there is plenty of OCR software available for Windows that can convert pictures, or even handwriting, into text.
If you don't know, the role of OCR software is to analyze a document and compare it with different fonts stored in their database. Once matched, it converts pictures or even handwriting into a text file. After converting, you can copy the text and can use it anywhere.
List of Best OCR Software For Windows
Since many OCR software is available for Windows, finding the best one could be challenging. Hence, this article will share a list of the best OCR software for Windows 10. So, let's check out the list of the best OCR software for PC without wasting time.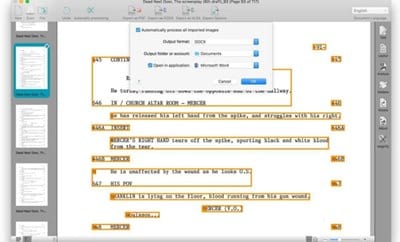 Well, Readiris is a PDF editing application for Windows 10. With Readiris, you can easily edit, annotate, encrypt, and sign your PDF files.
Readiris also comes with an optical character recognition engine that can extract text from any printed text or digital documents. It also has a feature that lets you edit texts embedded in your image with OCR.
FreeOCR is the best OCR Software on the list and is placed in second place over here. This utilizes the Tesseract Engine made by HP and is kept up by Google. The only downside of FreeOCR is its outdated user interface.
If we leave the user interface behind, FreeOCR doesn't disappoint in any other section. The software can scan any document, open PDF files, convert PDFs into different formats, and more.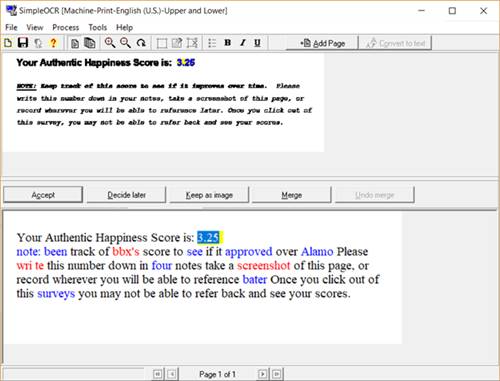 If you are looking for OCR Software that can deal with multi-column content, non-standard font color images, and images of inadequate quality, then SimpleOCR might be the best pick.
The OCR feature of SimpleOCR is pretty fast and can scan documents in no time. SimpleOCR is also a free application and not limited in any way. After extracting the text, SimpleOCR offers a few text editing options, like a built-in spell checker to correct typing mistakes.
Few would know, but Microsoft's OneNote also has an advanced OCR feature that works great on pictures and handwritten notes. Microsoft's OneNote is easy to use compared to all other OCR software.
To extract text from an image, right-click on the picture and select the 'Copy Text from picture' option. The recognized text gets copied to the clipboard automatically.
ABBYY FineReader 14 is the most powerful OCR software for Windows. The OCR tool is known for its fast and accurate text recognition.
Not just that, but ABBYY FineReader 14 is also capable of converting scanned text files into HTML or ePUB file formats. It's a premium app, but you can avail of the 30 days free trial period in which you can access all premium features for free.
Boxoft Free OCR is another best free OCR tools that you can use today. The tool can extract text from all types of image formats.
The most notable feature of Boxoft Free OCR is its very clean and well-organized interface. However, due to its free nature, the tool is limited to only OCR stuff and misses the converting feature.
Google Docs is not an OCR tool, but it's more of a free web-based app that can be used to create and edit docs and spreadsheet files.
Only a few Google Docs users know that the web-based tool packs an ORC tool to extract text from any image. So, Google Docs is another best web-based OCR tools that you can consider.
It's a premium OCR tool, but you can try it for free. TopOCR is a little bit different from all others listed above. The tool works best on pictures captured with digital cameras and scanners.
That means it can extract text from only high-quality images. TopOCR allows users to convert the output files into PDF, HTML, TXT, and RTF formats.
ApowerPDF is a PDF reader app that allows you to read PDF files on a PC. It also offers an OCR function to scan PDF files and convert them into an editable format.
With ApowerPDF, you get a dedicated OCR option that you can use to grab text from any image or PDF file. Compared to other OCR tools, ApowerPDF has a clean interface and is much easier to use.
OmniPage Ultimate is an OCR software that's designed for businesses. With OmniPage Ultimate, you can convert documents and make them editable, searchable, and shareable for a seamless workflow.
Being a premium tool, OmniPage Ultimate offers you almost every OCR-related feature that you can think of. The service is known for its accuracy, and it's already used by many trusted companies like Ford, Amazon, etc.
Nanonets is a pretty impressive data entry program that takes the help of AI to reduce your workload. With Nanonets, you can automate your manual data entry job using the powers of AI.
The service lets you capture data from documents easily. The free online OCR tool can convert images and PDFs to actionable texts.
It's a great service to extract texts from tax receipts, ID cards, invoices, payslips, etc.
LightPDF is an all-in-one PDF management tool for Windows. It has a full-fledged web version that you can use to edit, annotate and fill PDF forms.
The desktop app of LightPDF allows you to adjust the text & image layout and change the fonts & colors of your PDF files.
The desktop tool also has an OCR feature that recognizes texts from your PDF files and lets you extract them. The OCR feature of LightPDF can recognize texts in over 20 languages.
So, these are some of the best OCR software you can use today. I hope this article helped you! Please share it with your friends also. Let us know in the comment box below if you know of any other such software.