It is well known that the king of the photo retouching is one and only 'Adobe Photoshop'. As it is a program for Windows and Mac versions and widely used by designers and fans. However, the price of Adobe Photoshop is not within the reach of all but the good news is that there are good alternatives.
Top 15+ Best Free Photoshop Alternatives 2019
Photoshop is one of the reference names in the segment of image editing software. However, the price of Adobe Photoshop is not within reach of all, but the good news is that there are good alternatives.
Today we will present ten free alternatives to fantastic Photoshop. In addition to expensive, who venture into the world of Photoshop is facing a steep learning curve but, with time, there if you want you can master the software.
The alternatives that we present today have some very interesting features and additionally operate in a simple browser. Some of these solutions are more robust than others, so it is important that try to find out what best suits your needs.
Pixlr is an image editor that is available online. It is simple to use and offers a wide range set of functions.
Pixlr is available in two versions: Editor and Express. The Editor version provides a layout similar to Photoshop while the Express version, as the name suggests, is more basic that it allows only take a few touches of the images.
This Adobe tool is fantastic because it is available for free, it allows anyone to edit a picture, correct defects, balance the brightness, add effects and artistic filters, frames and other embellishment details.
The online version of Photoshop Express Editor is available here.
If you need a good tool to apply filters to photos, then Polarr is a one of the best suggestion, as it has many key functions from which the user can easily enhance the images, and even it has a smooth interface which is user-friendly.
SumoPaint is one of the most comprehensive online tools for editing images. Like other platforms presented, the SumoPaint has a very elegant, fluid and well-organized interface. As a weak point, only advertising that is displayed in the interface itself.
It is almost as powerful as Photoshop and program are free. Also, Gimp is available for all platforms and is highly recommended for those who use Linux or refuse to buy or pirating Photoshop option. In my case, I learned to use Photoshop several years ago, and this gives me everything I want, so I switched to Gimp though it is unnecessary (though Gimp is free). However, it has many robust features for photo retouching as well as it also has smooth and user-friendly user interface.
Paint.NET is free image and photo editing software for PCs that run Windows. It features an intuitive and innovative user interface with support for layers, and unlimited undo, special effects, and a wide variety of useful and powerful tools. You can install the plugins developed by the vast community supporting this platform.
Krita is a FREE and open source painting tool designed for concept artists, illustrators, matte and texture artists, and the VFX industry. Well, this software might lack in few departments when compared to Photoshop or Gimp. However, this is one of the most powerful image editors you can ever have.
Inkscape is an open-source vector graphics editor similar to Adobe Illustrator, Corel Draw, Freehand, or Xara X. What sets Inkscape apart is its use of Scalable Vector Graphics (SVG), an open XML-based W3C standard, as the native format.
PhotoFiltre is a complete image retouching program. It allows you to do simple or advanced adjustments to an image and apply a vast range of filters on it. It is simple and intuitive to use and has an easy learning curve. PhotoFiltre also has layer manager (with Alpha channel), advanced brushes, batch module and a lot of other powerful tools.
Well, Picmonkey is a photo editor, graphic design features, and collage maker. PickMonkey is web-based, and it is super easy to use. Well, it is not as advanced as Photoshop. However, it provides some good features like teeth-whitening, spray tanning, re-touching at just a click.
If you are looking for the best Photoshop alternative, then Affinity Photo is the best choice for you. Affinity Photo is fully compatible with Photoshop and other file formats. The app is mostly used by photographers and designers and is less expensive than photoshop.
Sketch is one of the professional tools that is only available for Mac. After the launch, Sketch created lots of buzz with a huge design community. The sketch features a simple UP and carries lots of awesome features. You can create layers, gradients and much more with the help of Sketch.
Basically, Photo-Paint is a photo editor. The photo suite was updated in 2017 and it brings some impressive tools and AI-Driven facilities. Corel Photo Pain is available on Windows platform and it offers multi-monitor viewing and also supports 4K displays.
This is another popular Photo edition tool that is available on Mac OS X. Acorn had made debut way back in the year 2007. This is one of the affordable alternatives to Photoshop that was ever made. With Acorn, you can get various Photoshop features like Layer styles, filters and much more.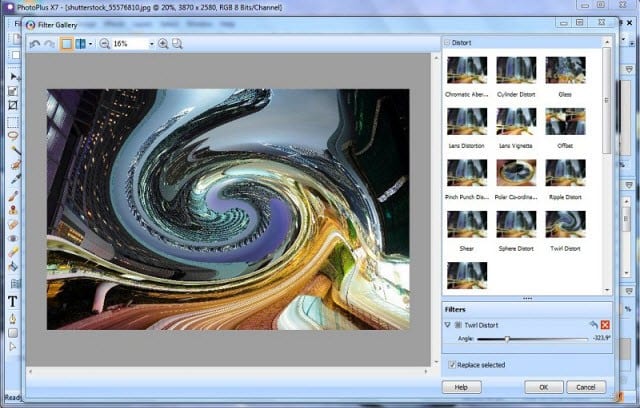 This is a paid alternative to Photoshop. However, it was not as expensive as Photoshop. You will get almost every type of features provided by Photoshop in Serif PhotoPlus. So, if you are looking for a professional image editing too, Serif PhotoPlus X7 is the best bet for you.
This is another best tool available for Mac. The pro version of Pixelmator features a more usable single-window UI, as well as offering non-destructive image editing. However, this awesome photo editing tool is available on Mac and it supports features like tabs, fullscreen and split view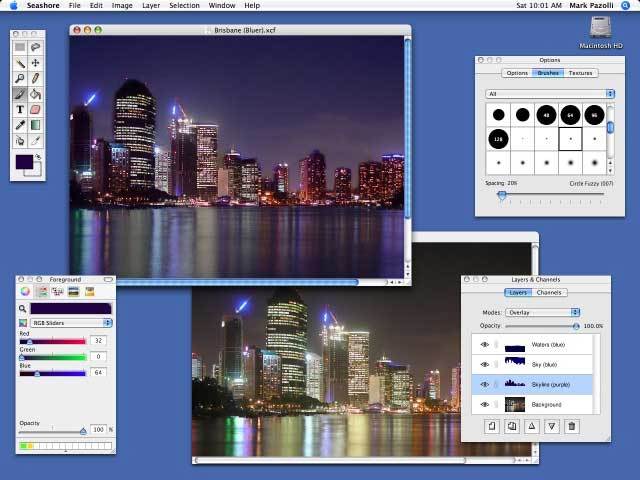 Seashore is one of the best open-source image editing tool available on Mac's Cocoa Framework. However, the tool is not as powerful as Photoshop or GIMP, but, it offers almost every major editing features including brush strokes, gradients, multiple layers and more.
CinePaint is supported on all major UNIX based system. However, there is no stable version available for Windows platform. This is not an ordinary image editing tool because it houses some advanced features like image retouching tool with support for even high 32-bit color fidelity.
So, all these are our proposals for those who need an image editing tool ever with some potential. As mentioned all these tools are available online and have a free version available. Try and get to know each other, then tell us and share your thoughts regarding this tools.