Let's admit. The stock images play an essential role in every photographer's life. Not just photographers, but stock images were equally crucial for bloggers and web designers as well.
However, finding free high-quality stock photos could be a difficult task. Although there are plenty of sites offering free stock images, the more you will browse, the more you will be confused.
Let's take the example of StockSnap, which has a large selection of beautiful free stock images. The great thing is that StockSnap covers every image section ranging from nature, abstract, technology, computers, etc. Not just that, but the site also adds hundreds of images every single day.
List of 10 Best Free StockSnap Alternatives
So, if you are interested in exploring sites like StockSnap, this article is for you. In this article, we will share some of the best sites like StockSnap to get free stock images. So, let's check out.
Pixabay is right now the best and top-rated free stock image website. The best thing about Pixabay is that it has over 14 million free stock images that you can download for free.
Not only that, but Pixabay also has stock videos, vectors, and illustrations. Overall, it's the best free stock image website today.
Pexels is another best site like StockSnap, from where you can download lots of high-resolution stock images for free.
The interface of Pexels is pretty clean and well organized, and it allows users to search for images through keywords. Not just that, but just like Pixabay, Pexels also has a video section as well.
Burst is a leading free stock image and footage site you can visit right now. The site has a vast collection of free stock images. The site is backed by Shopify, which is the leading e-commerce company.
The only downside of the site is that some of the photos require you to log in with a Shopify premium account.
Well, if you are searching for free stock image sites from where you can download tech-related images for your blog, then Unsplash might be the best pick for you.
Guess what? Every photo that you will find on Unsplash was released under the CCO. The site is massively popular amongst bloggers and advertisers.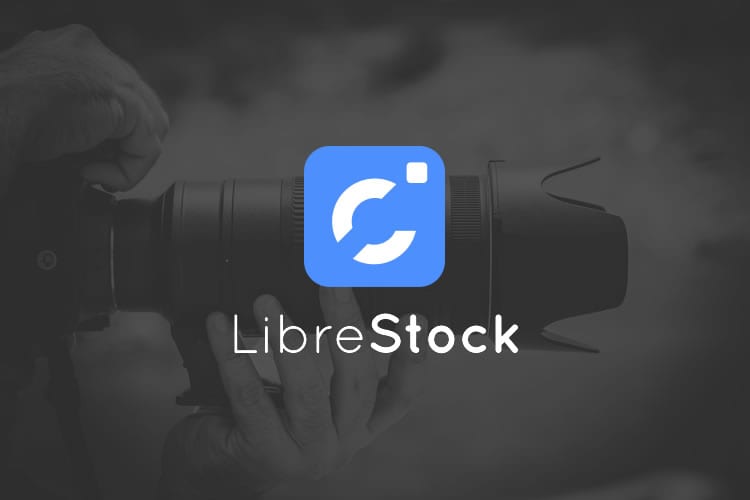 Well, just like StockSnap, you will find tons of high-quality stock images on LibreStock. The best thing about LibreStock is that it grabs the free to download and use images from popular image sites like Shutterstock, Pexels, etc.
The site covers many image categories, including digital, technology, computers, nature, etc.
Reshot is known for its massive library of handpicked free stock photos. The images available on this website were carefully picked and perfect for business and personal use.
The site is profoundly popular amongst bloggers and social media managers. So, Reshot is another best free stock image site like StockSnap that you can visit right now.
If you own a food blog, then you need to bookmark FoodiesFeed. As the site's name suggests, FoodiesFeed is dedicated to food lovers and photographers.
On FoodiesFeed, you will find tons of high-resolution images of foods. All photos shared on FoodiesFeed are free to download and use.
It's not a stock image site but a blog where photographers share their photographs. The great thing is that all images were released under the Creative Commons CCO. That means those images can be used for free without giving any credits.
If we talk about the images hosted on the site, the site covers images of every category. So, if you prefer quality over quantity, then this site might be the best for you.
Picjumbo is a website that lets you download high-quality photos for free. A professional Photographer runs the site, and it covers photos of various categories.
Almost all images that you find on Picjumbo are free to download and use for personal and commercial use. In addition, you can join the Picjumbo Premium to get extra photos directly into your email inbox.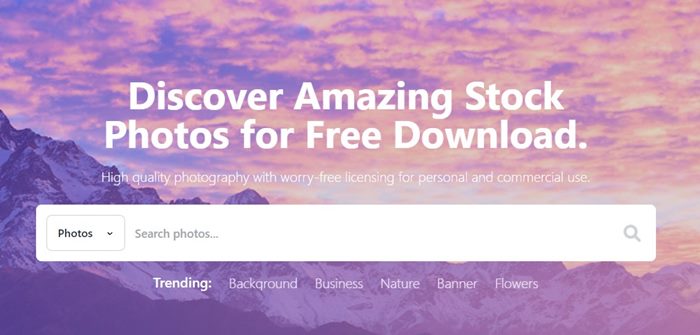 Vecteezy is another best StockSnap alternative on the list from where you can discover and download amazing stock photos for free. It has a dedicated section that lists free photos for personal and commercial use.
If we talk about the image content, Vecteezy has images of various categories like Animals & Wildlife, People & Lifestyle, Travel & Adventure, and more.
You can grab free stock photos for your personal & commercial projects from these sites. If you know of any other such site, let us know in the comment box below. I hope this article helped you! Please share it with your friends also.