Time to have some best gaming experience with the best hardware that are Gaming monitors that are embedded with the latest technology. So have a look on these monitors so that you can buy them.
[dropcap]A[/dropcap]ll you know about the gaming is that best graphics turn into great experience. If the game is lacking the graphic quality then you might say that it's half interesting than it would have with that aspect fulfilled. Another major thing that defines the quality of the game is the monitor. Yes, the monitor for the PC or any gaming console on which the game is to be played definitely affects the whole experience. The whole graphics are to be rendered on the monitor screen only so it needs to be of the extreme quality so as to handle the extreme quality game graphics. For the users, it would be definitely difficult to choose the best gaming monitor from the wide range of monitors available in the market as there are numerous types of monitors available with altering specs. To help out the users choose the best monitor for gaming purposes, we have listed all those amazing monitors in this article that all excel in their performance and are best suited for gaming purposes. Just reach to the article given below and read it out to know about the best gaming monitor.
Also Read: View Hidden Files and Folders In Android
Top 10 Best Gaming Monitors You Can Buy
Below is the list of some of the coolest gaming monitor that you can buy to have an amazing gaming experience. So have a look at these devices below.
Also Read: Windows 10 Tips, Tricks and Hacks
#1 BenQ ZOWIE RL2755
To be true and honest to myself I would say that no other monitor could beat this giant performer in the case of rendering game graphics. This solid performer makes any kind of game look sensational and thrilling. The specs of this monitor are 27-inch screen size, stereo speakers with dual HDMI ports!
#2 ASUS MG24UQ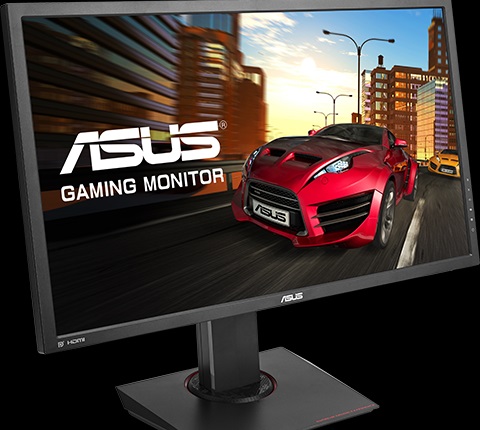 The 4k IPS display on this gaming monitor would be enough to suggest you the performance and quality level. But don't be afraid of that as this monitor isn't expensive rather it is on the affordable side. The best thing about this monitor is it has huge 178-degree viewing angles that make viewing the gameplay more fun than ever for the multiple player games!
#3 Acer XR342CK
This monitor is made for the users those who love to experience the thrill of the game on the larger screen. This monitor is 34-inch display bundle that could be enough to trigger the whole environment around. The display is not flat but is curved which makes it better than ever. Just go for it preferably as you won't find such a great monitor in this adorable prove range.
#4 ASUS ROG Swift PG27AQ
ultra level monitor with a 4k display that generates the most accurate natural colors.With its wide angle display capability playing of multiple player games is no issue at all. While the gamers would delicately enjoy playing on this monitor! The hardware of this monitor is designed in such a way that it could be easily turned to landscape or portrait positions!
#5 BenQ ZOWIE RL2455
Another master piece from the bench manufacturers which is all made to deliver the amazing quality gaming experience to the users. This 24 inches displayed monitor with full HD resolution support provides exceptional viewing experience!
#6 LG 34UC79G-B
The curved IPS panel display with UHD resolution and a mesmerizing 1ms response time make it the perfect hardware for the gamers!
#7 Acer Predator XB241H
24 inches display perfect for home gaming while you are alone and don't have to play with the multiple players. This is the highly adjustable monitor which could be settled according to your needs and requirements. Overall this monitor is really good and do resists its position in the top list!
#8 AOC Agon AG271QX
The large screen display with 27 inches crosses measurement that is powered by strong enough processor for image processing. This could be an ideal monitor for advanced to low-quality games. No lags or issues would be triggered anyhow if you are working with this monitor!
#9 Dell S2716DG
UHD resolution on this 27 inches display is perfect for grading those highly advanced images and graphics. Numerous options for the connectivity also makes this monitor a good choice or the option for the users. Overall this premium monitor outperforms in quality aspects and anyone looking for the best gaming monitor could go for this one!
#10 Acer GN246HL
Highly rated by the users for its classic performance and quality. This 24 inches 1080p design is amazing and delivered top notch color balance and image processing!
Also Read: Find and Kill All Remote Connecting Malware On Windows 10
So these were the best gaming monitors that all could be used to grasp the exceptional viewing experience for the games and their graphics. It is your choice now whether you select the top one from the list or any other listed monitor. But the only thing that we could say is that you shall be satisfied by every of the listed monitors for your gaming needs!