To improve English grammar skills, lots of online spelling and grammar checking tools exist. One such tool is known as Grammarly. For those who don't know, Grammarly is one of the best and top-rated grammar checker tools available for Android, iOS, and Chrome web browsers for desktop.
However, Grammarly free version is limited to only a few features. To use Grammarly at its full potential, one needs to purchase the pretty expensive premium version. This is why users search for "Grammarly alternatives".
10 Best Grammarly Alternatives in 2020 (Grammar Checker Tools)
So, in this article, we have decided to share a list of best Grammarly alternatives which can help you to rectify any mistakes like grammar, spelling, writing style, etc. So, let's explore the list of best Grammarly alternatives in 2019.
WhiteSmoke is one of the best and top-rated Grammarly alternatives in 2019 that you can use right now. The great thing about WhiteSmoke is that it automatically checks spelling errors, punctuation errors, etc.
While you type on the web. Just like Grammarly, WhiteSmoke is also available in the form of chrome extension. Apart from that, WhiteSmoke also shows word synonyms, writing style suggestions as well.
Well, if you have been searching for the best free Grammarly alternative to rectify spelling mistakes, then Ginger Grammar Checker might be the best pick for you. Guess what?
Ginger Grammar Checker can help you to improve your grammar skills in no-time. Apart from correcting the mistakes, Ginger Grammar Checker also offers a powerful sentence rephrase as well.
After The Deadline is one of the best web-based tools for bloggers, and its mostly used for checking grammar and punctuation errors. After the deadline can rectify spelling errors, grammar errors, sentence errors, etc.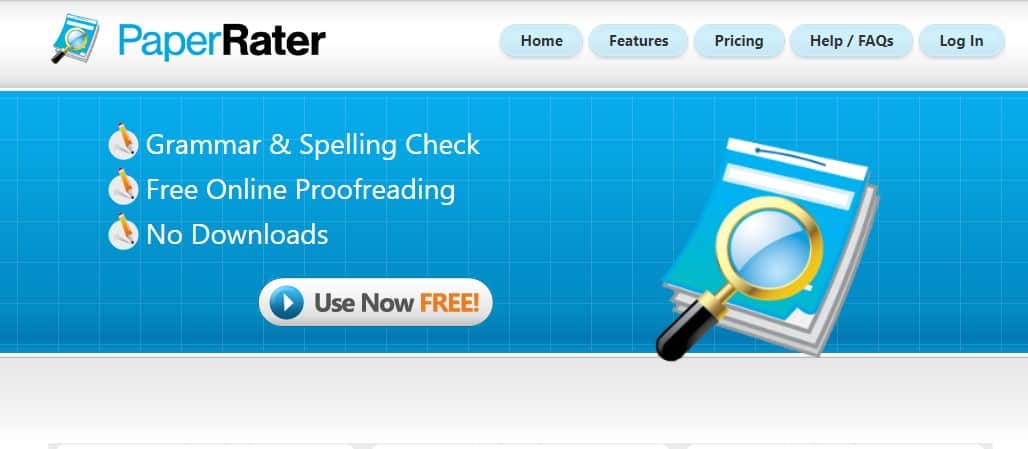 Well, if you are searching for the most advanced paper checking tool, then you need to give PaperRater a try. Guess what? PaperRater not just rectifies the spelling and grammar errors, but it also checks for plagiarism content. Just like Grammarly, PaperRater is also available in two versions – Free and Premium. With the premium version, you can avail of much-needed features like sentence rephrases, plagiarism checkers, etc.
Well, if you are one of those users who deal with lots of assignments, then ProWritingAid might be the best service to use. With ProWritingAid, you can quickly fix spelling and grammar errors. Not only that, but ProWritingAid can also change the sentence structure as well. So, with ProWritingAid, you can write confidently like a professional writer.
GrammarLookup is one of the best proofreading tools that's available out there. It shares lots of similarities with Grammarly, like checking grammar mistakes, proofreading, spelling mistakes, etc. It uses Artificial intelligence to check and fix grammar, spelling, and punctuation mistakes.
LanguageTool is the most lightweight grammar and spelling checker tool available out there. Although it's not as popular and effective as Grammarly, still it can be used to correct common writing errors. It checks for spelling and grammatical mistakes in real-time while you type. Apart from that, it also shows the synonyms of popular words.
GradeProof is one of the best and popular proofreading tool that can be used instead of Grammarly. The most noticeable thing of GradeProof is its user-interface which looks clean and well organized.
Unlike every other grammar checker tool, GradeProof isn't bloated with unnecessary features. It just focuses on fixing grammatical, spelling, and punctuation errors.
Its a simple and straightforward grammar checker tool for fixing spelling and grammatical errors. An online Correction is a web-based tool that only focuses on fixing spelling, grammar, and punctuation errors.
The tool is free to use and it's definitely the best Grammarly alternative that you can use today.
SpellCheckPlus Pro is the last one on the list and probably the best amongst all other listed above. The pro version of SpellCheckPlus Pro offers users features like sentence rephrase, spelling checker, grammar checker, etc. It also has a free version, but that was only limited to spelling and grammar checking. So, SpellCheckPlus Pro is another best Grammarly alternatives that you can use right now.
If you know any other such apps, let us know in the comment box below.