Sometimes while visiting our favorite websites or scrolling through the feeds on the social network, we've all come across posts that seem too good to be true. However, the benefit of evolving technology is that it has a solution for almost everything.
There are many ways to check whether the offer you see on social networks is real or fake. You can check the reviews, search for them online, or send the poster an IP Logger.
What is IP Address Grabbers?
IP Address Grabbers, IP Address trackers, and IP Logger were the same; they were just different names. IP Address grabbers were online services that allow you to create a fully trackable URL.
You need to send someone the link and make them click on it. Once they click on the link, you will have the IP details of the person. These services are mostly used to grab the IP address or location of the person without them knowing.
Few IP Tracker services use advanced technologies to extract the accurate location of the device where the link had been clicked. In addition to their good uses, IP loggers were also used incorrectly.
5 Best IP Address Grabbers in 2022
Now that you know the IP Grabbers exactly, you may like to use one. Below, we have listed some of the best IP Address Grabbers that is still active today, and you can use it. Let's check out.
IP Logger is an URL shortener service with advanced analytics for traffic analysis. The site allows you to shorten URLs and track the traffic through your links and visitors.
IP Logger also offers you a few advanced features. For example, you can switch between tabs to see logged IP Addresses and view their data. Also, you get an option to export the list of IP addresses you've grabbed through the links.
Besides that, it also offers you an URL checker that checks any URL for hidden redirects and finds its server information and location.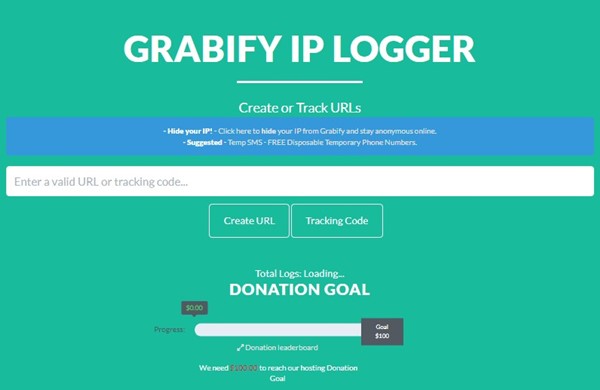 Grabify is probably the best and the most popular IP Address grabber you can use today. This one works just like all other IP loggers – you generate a URL, send it to a person and make them click.
Once they click on the link generated through Grabify, you will be able to see their IP Address, location, browser, operating system, device type, User Agent, etc., on Grabify's dashboard.
Grabify also has a feature called Smart Logger that captures even more details. With Smart Logger, Grabify can grab the device's battery life, current charging status, screen orientation, and other details.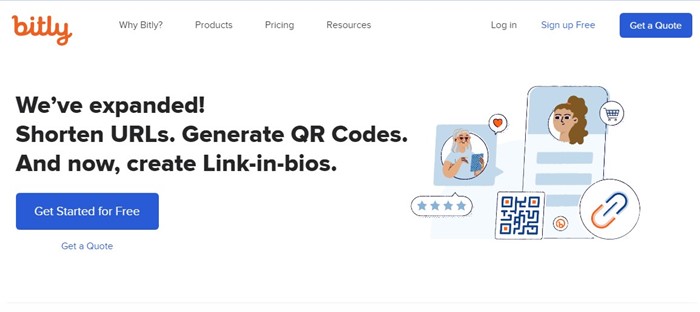 Bit.ly is not exactly an IP Address tracker, but you can also use it for that purpose. It's a popular URL shortener that generates shorter links for your long URLs.
The good thing about Bit.ly is that you can track the link you generate through the service. It provides a complete overview of the device details where your links had been clicked.
However, don't expect advanced features on Bit.ly like Grabify, as it's just a link shortener with some added benefits. Yes, Bit.ly provides you with an option to export the data collected through the links.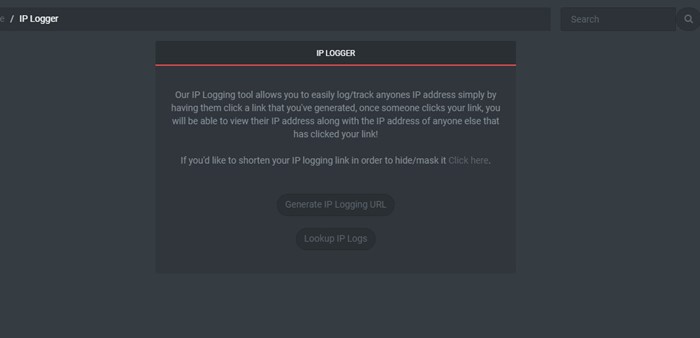 If you are searching for a simple-to-use IP Address logger, then ps3CFW.com IP Logger might be the best pick. It's a simple IP grabber that doesn't offer advanced or complicated features.
ps3CFW.com IP Logger is designed to grab someone's IP Address by sending them a link. Once a user clicks on the link, you will immediately get the IP Address.
It won't show you the device type, location, etc. Hence, you may have to use another third-party IP details grabber site to find more information about the IP Address.
Apart from the IP tracker, ps3CFW.com IP Logger has other tools like WHOIS Lookup, Cloudflare Resolver, VPN Detection, IP Ping Tet, and more.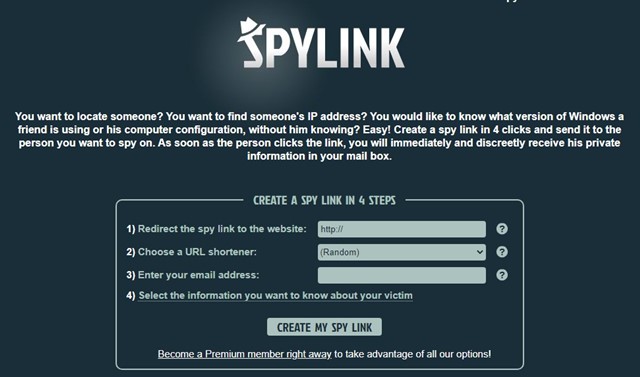 SpyLink may not be a very popular option, but it's still one of the best IP Address grabbers you can use today. On this website, you need to create a spy link and send it to the person you want to spy on.
When a person clicks the link, you will immediately get their private information in your mailbox. When clicked on a link, SpyLink grabs the IP Address and the device's geographical location.
SpyLink also shows you other details like the APN, Proxy setup, browser name, cookies activation status, flash version, Operating system, device screen resolution, etc.
So, these are some of the best IP Address Grabber tools you can use today. If you know of any other IP Address Grabber tools, let us know in the comments below.