Let's admit; the internet world is evolving at a rapid pace. These days, we are now very dependent on our smart devices like smartphones and computers. A few years ago, only laptops & computers were there to guide students in their work, but things have changed now.
These days, students can rely on smartphones to find important information. So, if you are a student and have an iPhone, you can utilize a few apps to excel in the study field.
List of 10 Best iPhone Apps for College Students
Hence, in this article, we have listed a few best iPhone apps for college students. All of the apps listed in the article were free to download and use. So, let's check out the best iPhone apps for college students.
The official calendar app for Android is also available for iPhone or iPad. If you are a college student, you will need a perfect app to organize your busy schedule, and this is where the Google Calendar helps.
With Google Calendar, you can easily keep track of your deadlines, club meetings, and classes. Even the app can be integrated with Apple Health to track your fitness goals. Overall, Google Calendar is a useful app that every College student should have.
Venmo is basically a payment app for iPhones that students may want to use. This is a free app that allows you to transfer money to and from your friends & colleagues.
Venmo offers you lots of helpful payment-related features like you can split the cost of a meal, request money from your colleague or parents, etc.
Other than that, Venmo can be used to buy crypto, do business, pay in stores, pay in apps, and more.
3. CamScanner
CamScanner is basically a text scanner application that lets you scan, store, sync and collaborate on various contents across smartphones, tablets, and computers.
By using this app, you can scan your important notes, assignment, and many more important documents from your iOS device, which will be helpful for later reference.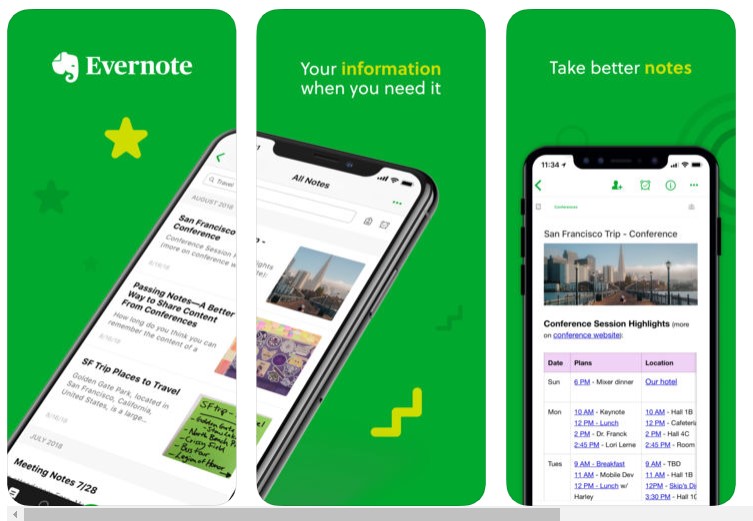 Evernote is the modern workspace that syncs between all of your devices. Work everywhere and stay productive. The app gives you the tools to share, discuss and collaborate productively with others.
Evernote for iOS has every feature that you need to become more productive. You can create notes, manage to-do lists, set timers, and more.
If you deal with many Microsoft Office files and PDFs, look no other than the WPS Office application. It's a free application for iOS devices that can create or view Microsoft office files.
Also, it's fully compatible with PDFs. You can even create new PDFs, sign PDF files, etc., with WPS Office + PDF.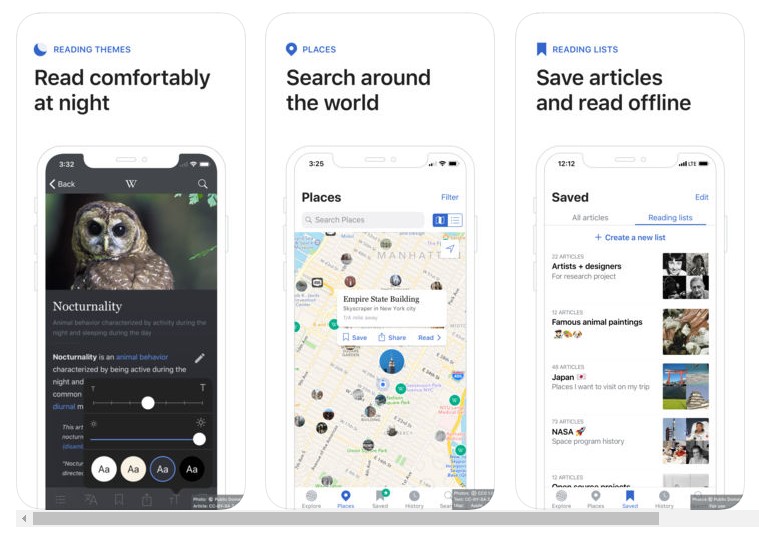 As all are familiar with Wikipedia and now there is Official Wikipedia App for iPhone. Wikipedia is the free encyclopedia containing more than 32 million articles in 280 languages.
It is the most comprehensive and widely used reference humans have ever compiled. Students can search out their topic from here and gain help in their studies.
Quick Graph is the best graphics calculator available on AppStore. It is a powerful, full-fledged graphic calculator that takes advantage of the iPhone's multi-touch display and powerful graphing capabilities.
The application makes it super easy to enter or edit equations and visualize them in mathematical notation.
With this app, you can join the 4 million+ people worldwide who are accomplishing amazing things with Todoist – the beautifully simple to-do list and task manager built for the pace of modern life.
Whether you need to collaborate with your team, keep track of your most important projects, or remember to pay the rent, Todoist is there to help you achieve more every day.
My Study Life is another excellent app for iPhone users that helps organize different things. The app is meant for students, and it can help them organize their classes, assignments, and exams with ease. The app also got the ability to sync data with various cloud storage services.
BenchPrep is one of the great iOS apps that every student would love to have. It's basically a database of courses that will help you prepare for exams.
It has many study materials and hundreds of practice questions, flashcards, etc. BenchPrep is available for Android and iOS users, and it's definitely the best app for college students.
If you are a college student, you might find these apps very useful. I hope this article helped you! Please share it with your friends also. If you know any other such apps, let us know in the comment box below.