[dropcap]W[/dropcap]e are going to share 15 best iPhone apps for college students. These apps will surely help you to sort out problems. Go through the article to discover the apps that will make your work easy in day to day life of students.
We are here with Best iPhone Apps For College Students. The world is now engaged and almost every work has now become dependent on the smart devices like your iPhone. In previous years, only laptops were there to guide students in their work, but now your iPhone can do all those things with great portability. So here we will be discussing some apps that you must have in your iOS device to sort out some certain college works. So have a look at the complete guide below to proceed.
Also Read: Best iPhone Apps To Increase Internet Speed
Top 15 Best iPhone Apps For College Students
College students should download all the apps that we have listed below on their iPhone and these apps will be really helpful for them to solve out their problems and managing many works with ease. So have a look at these apps below.
Also Read: Best iPhone Apps For Developers and Programmers
CamScanner helps you scan, store, sync and collaborate on various contents across smartphones, tablets, and computers. By using this app, you can scan your important notes, assignment, and lots more important documents from your iOS device and that will be helpful for later reference.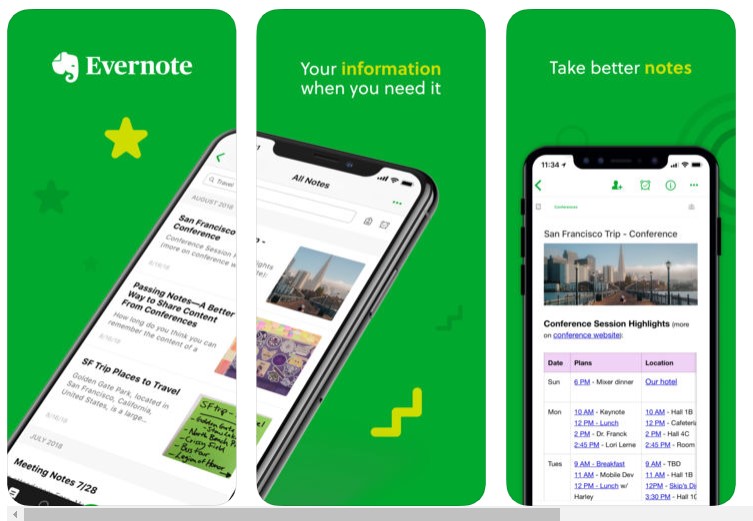 Evernote is the modern workspace that syncs between all of your devices. Work everywhere and stay productive. Evernote gives you the tools to share, discuss and collaborate productively with others
LectureNotes is an iPhone app for taking notes by handwriting on the screen, in particular with a stylus. It has been designed while having a user at university (or at school) in mind, for instance a lecturer who is using it for preparing her/his lecture or even for actual teaching (by writing on the device and projecting the screen content for the audience) or a student who is using it for taking handwritten notes during a lecture. However, it has found many users outside university, for instance, businesspersons who use it for business notes and sales presentations or artists who use it to create sketches and drawings.
Also Read: Best iPhone Apps That Pay You For Using Them
As dealing with this computer world there are lots of files based on computer system software like Microsoft office and to open the files of this computer software WPS Office + PDF is the best choice. As it supports all the document file extensions and there is no need to install the other apps for each document extension.
Also Read: Top 10 Best iPhone Apps for Beginners
This app is designed to look and operate exactly like a real hand-held calculator. It has all the standard scientific functions plus fractions, degrees/minutes/seconds, history, memories, customizable unit conversions and constants. You can choose from a number of display styles and formats. It also supports binary, octal and hexadecimal calculations and has an optional RPN mode. RealCalc Plus is easy to use but has full help included in the app.
Also Read: Top 10 Best Weather Apps For iPhone You Need To Try Today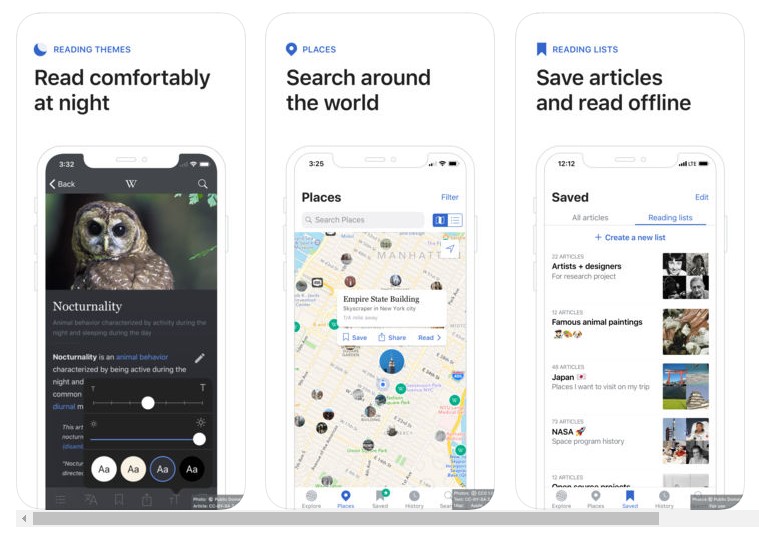 As all are familiar with Wikipedia and now there is Official Wikipedia App for iPhone. Wikipedia is the free encyclopedia containing more than 32 million articles in 280 languages and is the most comprehensive and widely used reference work humans have ever compiled. Students can search out their topic from here and can gain help in their studies.
Quick Graph is the best graphics calculator available on the AppStore! It is a powerful, high quality, graphic calculator that takes full advantage of the multi-touch display and the powerful.
Also Read: How To Remove Stock Apps From iPhone Home Screen Without Jailbreak
This is one of the cool apps for all the college students. Join the 4 million+ people around the world who are accomplishing amazing things with Todoist – the beautifully simple to-do list and task manager built for the pace of modern life. Whether you need to collaborate with your team, keep track of your most important projects, or just remember to pay the rent, Todoist is there to help you achieve more every day.
Also Read: How To Download Paid Apps On iPhone Free (No Jailbreak)
Across thousands of domains–with more continually added–Wolfram| Alpha uses its vast collection of algorithms and data to compute answers and generate reports for you. Parts of Wolfram| Alpha are used in the Apple Siri Assistant; this app gives you access to the full power of the Wolfram| Alpha computational knowledge engine. Domains covered by Wolfram| Alpha include lots of subjects that you will love to learn from here.
Also Read: How To Unlock Windows Computer from Android/iPhone
Best apps for the students that have the interest in their iPhone and their working. Use this app and create simple connections between apps like Facebook, Dropbox, Instagram, Twitter, and Gmail, as well as devices like your Nest Thermostat, Fitbit, and Philips Hue lightbulbs.
Also Read: Best iPhone Apps For Identifying Music Playing Around You
iStudiez Pro Legendary helps students to keep track on their daily schedule, assignments, and grades all from one place. Well, this is one of the most popular iPhone app available on the App Store. The app is been there for past 7 years and it packs some good features. The app also allows students to integrate the app's calendar to other calendar apps like Google Calendar.
Quizlet is the easiest way to practice and master what you're learning. Create your own flashcard sets or choose from millions created by other students — it's up to you. More than 30 million students study for free with Quizlet each month!
My Study Life is another great app for iPhone users which helps to organize different things. The app is meant for students and it can help them to organize their classes, assignments, and exams with ease. The app also got the ability to sync data with various cloud storage services.
BenchPrep is one of the great iOS apps that every student would love to have. It's basically a database of courses that will help you to prepare for exams. It has lots of study materials and it also has hundreds of practice questions, flashcards, etc. BenchPrep is available for both Android and iOS Users and it's definitely the best app for college students.
iBabylon is another great iOS app that every student would love to have. In fact, the app will greatly benefit college students. iBabylon is one of the best dictionary and translation app that had been made for iPhone. The app provides users comprehensive dictionary results in over 75 different languages. So, iBabylon is another best iOS app that every student should have.
So these are 10 Best iPhone Apps For College Students. With these apps students will get help in dealing with regular tasks with elevated ease and also these apps will make you much smarter in this tech world. So must give a try to these apps and also share with your friends too. Leave a comment below if you want to say anything about our article.