Kodi is the most advanced type of media station or you can say up the software that can hold and play up most of the formats for the videos, images, music etc. Have a loon ok 4 of the Best Kodi Add-ons to Stream Your Favourite Sports Immediately.
[dropcap]Y[/dropcap]ou would never require using any other software anymore so as to play up the videos, movies, images etc as this one can handle most probably all the available formats easily, it can also access online media, channels etc and give up the advantage to get access to them easily. The best part of this software is that you can also use functional add-ons with it and then take advantage of their features to get up the things moving inside Kodi by your own different way. Let's consider if you want to stream up your favourite sports channels inside the Kodi you can do this by the inbuilt functioning, but still, if you want to get up the better experience you can install the third party working modules as Add-ons which will do the same thing but in vastly different UI and style. Here in this article, we have listed the best 4 Kodi Add-ons that you can use to stream your favorite sports channel immediately, just have a look at all these!
Also Read: Free Live Sports Streaming Sites 2017
4 of the Best Kodi Add-ons to Stream Your Favourite Sports Immediately
Below are the add-ons that you will surely love to try in Kodi for having a better experience in it. So follow up the below guide to proceed.
Also Read: Top 50+ Best Google Tricks and Tips 2017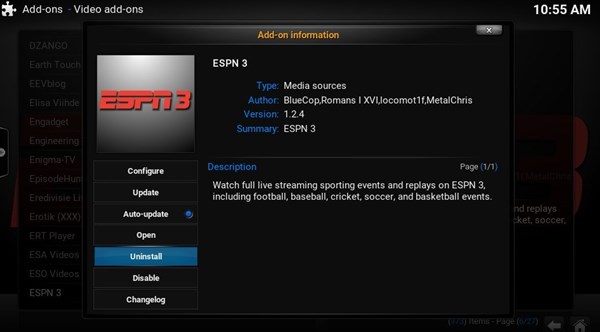 Authenticate with the cable providers hat you are using on your PC and then get access to the premium content directly from the ESPN on your Kodi. This Add-on is probably one of the best and most feature rich and because of this only it tends to provide its users a great experience of the sports projected by the ESPN channel directly on the PC inside the Kodi software.
Also Read: Best Chrome Extensions to Transform 'New Tab' Page
#2 Sports Mix
This is a great tool or the Add-on for the Kodi which has multiple sets of sports streaming tools that can actually help users to play up the live sports channels of different countries and hence enjoy up to the sports greatly. Sources like ESPN, Sky Sport, and various other channels are also included inside this one and hence you could guess how much effect this one is, try it to know about it and it would definitely impress you.
Also Read: How to Access Blocked Websites & Unblock Restricted Sites
#3 Pro Sport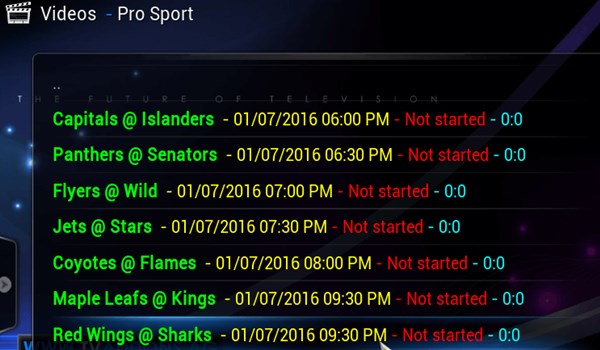 Get up the HD streaming of the sports redirected from the Reddit's live content. You could get up the sports like Basketball, Hockey, Baseball or Football etc on this Add-on. You can also save or archive your favorite sports events or stream such that you could access it whenever you need to view it again.
Also Read: Important Websites That Every Google User Should Know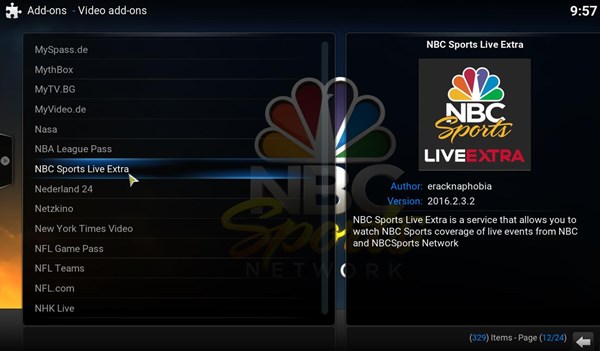 You can use this Add-on to get access to all kinds of NBC sports network broadcasts. Means that at the same time using up the single Add-on only you can get access to the various different sports channels from the NBC, this could include Golf Channel, Racing etc all what you could expect probably. The bad thing about this Add-on is that you cannot save your preferred sports events playing at the time which could be a great feature either if it would have been added.
Also Read: Best iPhone Apps To Have Home Food Delivery In India
So, all these are the best Kodi add-ons that you probably may be needed for getting up the better experience of playing or streaming your favorite sports channel on the Kodi immediately. Hope you liked up the above add-ons and we wish that you could choose any from the list and install it for the use! Still, If you have your own choice of best add-on that we have not yet listed in this article then you can tell us about them in the comments, we will love if you respond to us.