The universe of Linux is so immense that the supply of distros to install on your computer can make any beginner lost in the selection. But today, we will present a list of something different. It's hard to list Linux distros without grouping based on defined criteria.
However, many Linux users have already taken very seriously what Linux distro to use and support, in many cases working with our work or money and is rarely passed from one to another.
It's something like the soccer team: "I'm a Debian fan," "my Ubunteros replay me …" but jokes aside, each has its strengths, and it is essential to know about each Linux distro before installing them.
List of 10 Best Linux Distros For Gamers
As we told you earlier, we will present something exciting and different today. Today, we will share a list of the most popular gaming Linux Distros. So, let's check out.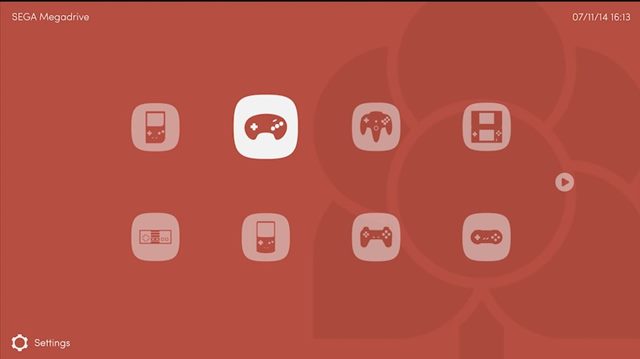 Lakka Linux is one of the unique Linux distros you can use today. It's basically a lightweight version of Linux that turns your PC into a retro game console. It doesn't include any games, but it offers many retro gaming emulators.
You can install games directly on this lightweight Linux distro via those emulators. Lakka Linux also supports Raspberry Pi, CuBoxi, HummingBoard, UDOO, Banana Pi, etc.
ChimeraOS is basically a Steam OS alternative that directly takes you to the Steam Big Picture upon booting. The arch-based Linux transforms your computer into a gaming console where you can play steam and non-steam games.
Although ChimeraOS supports non-steam games, it's mainly used by those who have most of their games on Steam. The user interface of ChimeraOS is lightweight and looks pleasant.
Steam OS is the first operating system to combine Steam and Linux. If anyone still doubted that Linux could run games, Valve comes with Steam OS to clear all doubts.
It is a free operating system designed for gamers that combine the solid architecture of Linux with Steam.
This  is another excellent distro for Gaming as it comes with a unique tool known as "Aptus Gamer." The feature provides an easy route to install various consoles, emulators, and other essential tools for gamers. As there is a long list of emulators available through Aptus Gamer.
This Linux distro is the ideal example of its ability to run games. The Fedora Games Spin comes with thousands of Linux games, and its official site states, "The included games span several genres, from first-person shooters to real-time and turn-based strategy games to puzzle games." The Linux distro offers lots of games that you can play for free.
Game Drift is another popular open-source Linux distribution that gamers would love to have. The distro is derived from Ubuntu, and it's specially made for hardcore gamers.
The great thing about Game Drift Linux is its variety of tools related to gaming. Apart from all of that, the Game Drift Linux is lightweight, and the interface looks amazing.
Ubuntu GamePack is one of the best Linux distros for every gaming enthusiast. The great thing about Ubuntu GamePack is that it ships with Steam and Lutris gaming platforms which helps to reach games with ease.
Not just that, but the Linux distro also comes with Wine clients, which means you can also install Windows games.
The Linux-based operating system is previously known as Manjaro Gaming. The great thing about Manjaro mGAMe is that it packs some excellent gaming features like Steam Lutris, PlayOnLinux, etc. Not just that, but Manjaro mGAMe also offers a wide range of gaming software and emulators.
Well, Pop!_OS is a Linux distribution based on Ubuntu. However, Pop!_OS is more polished than Ubuntu because you only get GNOME as the desktop environment. We have listed Pop!_OS on the list because of its compatibility with the latest hardware.
It supports most of the recent processors and graphic chipsets. Also, the Linux distribution is lightweight and very stable.
Drauger OS is one of the most stable Linux distros to install on your system. The Linux distro is known for its stability and security. Drauger OS is based in Ubuntu, and it offers you lots of gaming-related features.
The great thing is that it supports wireless controllers and custom kernels to enhance the gaming experience. The only downside of Drauger OS is that it's not meant for everyday use. This is because this doesn't have essential tools for day-to-day activities.
So, these are the best Linux distributions for gaming. So, try these distros and share your views and thoughts in the comment section below. I hope this article helped you! Please share it with your friends also.