[dropcap]L[/dropcap]et's have a look on the cool Android games that are 20 Best Local WiFi Multiplayer Games for Android  2019 (Offline-LAN). With these games, you will surely have great time with your friends playing together.
Android has now become the best platform for the gaming purposes because of the availability of so many different types of games which the users could install and play up flexibility. With the increased interest of the public in the multiplayer games, the developers are making more and more types of such games, but till the time multiplayer games were bound to the restriction that these could only be played if there is a live internet connection that means these were only online multiplayer games. Now after the beginning of offline multiplayer gaming technology (Uses Wifi Hotspot of added devices), there have been so many games of such category made and launched that are also available in the Google Play store for the Android. Deciding about the quality of the game just from the game thumbnails is not very easy and even you cannot guess anything about the game on that basis. Now when you head to the Google Play store or any other store you would likely see so many games listed under same category and type, therefore, it becomes very much difficult to choose the best from all of them! Here in this article, we have listed 25 best Local WiFi multiplayer games or simply the offline multiplayer games for the Android in hope that you won't need to search for a long time to get up the better game that you would love to play. Just go and have a look at these games as these are listed below!
25 Best Local WiFi Multiplayer Games for Android 2019
So below are the games that you were waiting for as they are perfect to play with your friends offline at local wifi that is with the hotspot or any local wireless network. So have a look at all these games below.
Search the below Games on Google Play Store and download the one that you like.
#1 Asphalt 8
[appbox googleplay com.gameloft.android.ANMP.GloftA8HM]
Car racing game took to the next level by putting in the support for the multiplayer support. Just add the multiple users or the players through the WiFi hotspot of your device and connect it to the WiFi of the connection creating a device or the spot device and then start to race for winning. The graphics of this game are just awesome and the gameplay is totally advanced type racing that everyone loves. So, its one of the best offline multiplayer games for android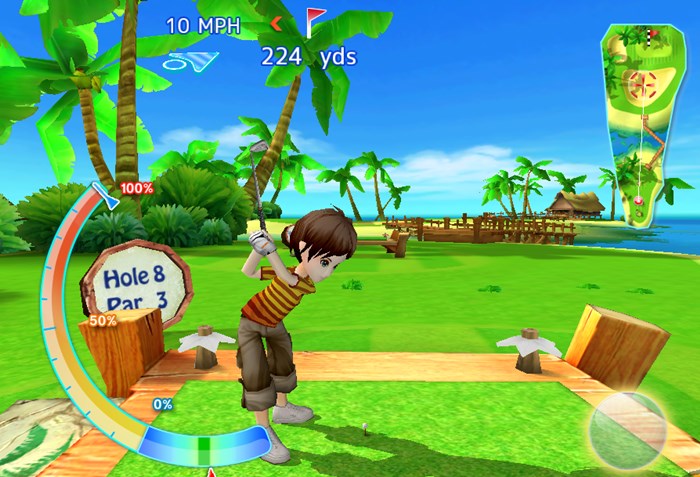 As the name of the game suggests, this game is all about playing Golf but not only restricted to play against the computer or the logical hardware but you can also add the local WiFi users using the devices to play the same game and hence compete against them. This is what the real game should be with your friends or the group anywhere! Its undoubtedly one of the best local multiplayer android games
Also Read: 10 Apps That Will Transform your Android Into A Professional Camera
#3 Critical Strike Portable
[appbox googleplay com.StudioOnMars.CSPortable]
This is a first person shooter game for the Android devices, you get to play up the game with the multiple players over the WiFi network of the nearby devices hence you can enjoy lots with your friends. The graphics of this game might not impress you but you can still get up the manageable content inside the game which you will enjoy.
Also Read: How To Make Google Chrome Faster For Web Browsing
#4 Brothers in Arms 3
[appbox googleplay com.gameloft.android.ANMP.GloftA3HM]
With lots of visual effects and graphics, numerous types of weapons you will love to play this game with your friend's device playing the game over the same local network. You won't find any other such game with lots of missions inside which you could clear after competing with the connected multiple players.
#5 Mini Militia
[appbox googleplay com.appsomniacs.da2]
Control a mini boy with the weapons getting support through the different tunnels or the graphics to defeat up the other opponents joined over the local WiFi connection. This is one of the best multiplayer games that I love the most and the reason is very simple, it just keeps you entertained for a long time! Mini-Militia is the most popular multiplayer games for android via hotspot
Also Read: Top 30+ Best Google Tricks and Tips 2017
#6 6 Takes
[appbox googleplay de.application_systems.SixTakes]
Unique cards game that is actually inspired by the legendary board games Wolfgang Kramer. If you do love to play up the card with your friends then try this alternate method, you can play the game on your Android device only and join up the multiple players through the local WiFi.
As the name of the game suggests, this game is all about the action strike between the 2 to 4 connected players through the LAN. This action game is all about shooting, striking and playing with the weapons, therefore, compete with multiplayer on that basis only. You would really love this game if you are a group of 2-4 people and are finding up any great local hosted multiplayer game.
Also Read: 10 Things To Do Before Rooting Your Android Device
#8 BADLAND
[appbox googleplay com.frogmind.badland]
Fly and survive through the various tunnels, opponents, obstacles etc inside this game which also have the ability to add the multiple players over the WiFi network. This is the best game which is also regarded as the game of the year title, and by that only you might have got up the idea of how much interesting game this is!
#9 Battle Slimes
[appbox googleplay com.dodreams.slimegame]
Control the speedy boobs and run these through the different obstacles and reach up to the destination. You can add up the multiple users over the local network of other smartphones playing this game and therefore compete with them. You just need to protect yourself from being hit by the opponent which would get you defeated!
#10 Chess Free
[appbox googleplay uk.co.aifactory.chessfree]
Whether you love to play up the chess? but you are not having up the chess board, and neither of your friends has it. Don't worry if you have the smartphone device with the WiFi support which most of the people have nowadays then you can easily play the game with your any of the friend. Your friend would be playing on his device, and you would be playing on your own screen, therefore, don't think that you may need to be bound upon only single smartphone and exchange it always on your turn!
#11 N.O.V.A. 3
[appbox googleplay com.gameloft.android.ANMP.GloftN3HM]
Well, N.O.V.A is a popular Sci-Fi based action game for your Android device. The game has very high graphics. The Game is free on Google Play Store, and this also lets you play an offline multiplayer game with your Android mobile friends. Join 12-player battles in 6 multiplayer modes (Capture the Point, Free-for-All, Capture the Flag, etc.) on six different maps.
#12 Wild Blood
[appbox googleplay com.gameloft.android.ANMP.GloftWBHM]
This is another popular android game for your device. This is the action game, and it requires minimum 2GB of free space to install. You can have fun with up to 8 friends in the impressive Team Deathmatch (4 vs. 4) and Capture the Flag modes.
#13 Modern Combat 4: Zero Hour
[appbox googleplay com.gameloft.android.ANMP.GloftM4HM]
This is one of the best first per shooter game you can ever have on your Android smartphone. This game has a fully redesigned multiplayer game mode. Lead your character to the top of the online leaderboards with a new ranking system!
#14 GT Racing 2: The Real Car Exp
[appbox googleplay com.gameloft.android.ANMP.GloftRAHM]
The Real Car Experience is a true-to-life automotive journey featuring the most prestigious cars in the world! The best-selling franchise is back for free, and it's designed to offer an unprecedented level of driving enjoyment, whether playing solo or multiplayer.
#15 BombSquad
[appbox googleplay net.froemling.bombsquad]
Blow up your friends in mini-games ranging from capture-the-flag to hockey! Featuring eight players local/networked multiplayer, gratuitous explosions, advanced ragdoll face-plant physics, pirates, ninjas, barbarians, insane chefs, and more.
Also Read: How To Capture Photos & Selfies By Just A Whistle
#16 Battle Slimes
[appbox googleplay com.dodreams.slimegame]
This is one of the best multiplayer game you can have your support. The best part of this game is this also features a full offline support. In this game, you need to jump around a level and keep from dying.
#17 Bouden
[appbox googleplay com.GameOven.Bounden]
This is another best addition in the list. This game is meant to be played by two people. Here two players need to put their fingers on the screen. The job is to use the gyroscope to move the phone to the targeted location. This game can make you dance.
#18 Chess Free
[appbox googleplay uk.co.aifactory.chessfree]
Well, Chess free is a classic game where you get to play an old-fashioned game of chess. You can connect with your friend without the use of internet and can play it with your mates. The graphics of the game are simple but the game is solid.
#19 Crossy Road
[appbox googleplay com.yodo1.crossyroad]
If you are bored, then you need to install this game as soon as possible. This is basically a fun little time waster. In this game, you need to hop across various obstacles, through traffic, over rivers and avoid being killed. This game can be taken as a local multiplayer because each friend can connect and can play with their own device.
#20 Glow Hockey 2
[appbox googleplay com.natenai.glowhockey2]
This is one of the most popular virtual air hockey game that features some good neon graphics. This game is highly addictive and can be played with your friends without the internet connection.
#21 Racers Vs Cops: Multiplayer
[appbox googleplay com.isandroid.highwayracersvscops]
Well, this is not a traditional racing game. In this game, the player needs to choose from a cop or a racer. If the player chooses the racer then they need to catch the racer before the player completes the race. If you chose to be a racer then you need to complete the race without being caught. In the multiplayer mode, one needs to be a racer and other one needs to be the cop. This is one of the most addictive game you can play on your Android smartphone.
#22 Badminton League
[appbox googleplay badminton.king.sportsgame.smash]
The most competitive badminton games ever! Take on your friends in 1 vs 1 mode, or win the Badminton League trophy in Tournament Mode! Guess what? This game has cool stunts and realistic hitting shuttlecock experience. You can also get Numerous gorgeous badminton outfits.
#23 Crazy Racing
[appbox googleplay com.yad.madhillracing_premf]
This is one of the fun racing game which you can play with your friends via WiFi. You can choose different cool cars and play two on the wi-fi with a friend. Choose routes for two local with friends. Collect coins pumped cool cars and buy more cool cars. When you play with a friend on the wi-fi you can make a lot of coins and buy them on the cool cars.
#24 NBA JAM
[appbox googleplay com.eamobile.nbajam_na_wf]
NBA JAM is one of the best basketball game which you can play on your Android smartphone. The great thing about NBA JAM is that it can be played over WiFi. That means you can play one on one with your friend. Its one of the best old school game which will make you feel the '90s nostalgia.
#25 Terraria
[appbox googleplay com.and.games505.TerrariaPaid]
Well, if you love to play pixelated games on your Android, then you will love Terraria for sure. In the game, you need to dig, build, and fight. The gameplay is pretty addictive and it supports multiplayer mode. The local wifi game support up to 4 player cross-platform on any mobile device.
And these were the best offline multiplayer games that you could probably find till the date and we assure you that the games that we have listed above will surely make you enjoy lots and you won't feel like dull or bored with your friends while playing these multiplayer games. Just go and install these on your Android now only to start playing these games.