Even though we have numerous online multiplayer games for Android, we still sometimes want to play the one that supports local multiplayer. The local Multiplayer option allows you to play with your friends who are sitting nearby.
Your friend needs to connect with your WiFi or Bluetooth to join you in the game and play together. Local Multiplayer mode is usually preferred if you are running low on internet data or have poor internet.
Local Multiplayer mode requires no internet connection as it relies on WiFi or Bluetooth. Hence, if you are searching for the best Local wifi multiplayer games for Android, you are reading the right guide.
List of 20 Best Local WiFi Multiplayer Games for Android
In this article, we will list some of the best local WiFi multiplayer games for Android that you can play with your friends. So, let's explore the list of best local wifi multiplayer games for Android.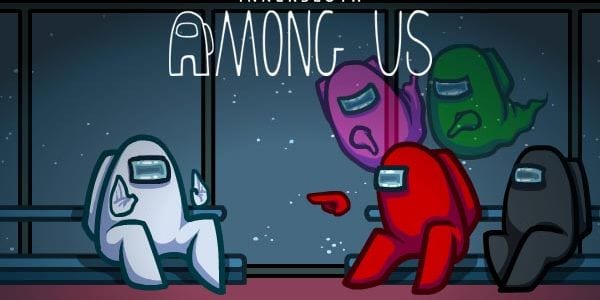 Well, Among Us is probably the most popular local WiFi multiplayer Android game you can play today. The local multiplayer option resides on the main screen of the game. You need to open the game and select the Local option.
Once done, other players connected on the same WiFi network as you will be able to join you. You can then play the game with your friends. If you don't know, Among Us is a very popular game that is cross-platform supported.
In this game, you need to one or more members are given the role of an imposter. The imposter's job is to kill the crew members without being detected. At the same time, the crew member's job is to find and kick off the imposter as soon as possible.
2. Asphalt 8
Not every car racing game for Android supports local multiplayer mode, but Asphalt 8 does. Asphalt 8 is possibly the best and most popular local multiplayer car racing game for Android smartphones.
The game's visuals were impressive, and so was the game itself. You can choose from various tracks to race on, pick up your favorite cars, and more. The local multiplayer mode of Asphalt 8 supports up to 8 players.
With lots of visual effects and graphics and numerous types of weapons, you will love to play this game with your friend over the same local network.
You won't find any other such game with many missions inside, which you could clear after competing with the multiple connected players.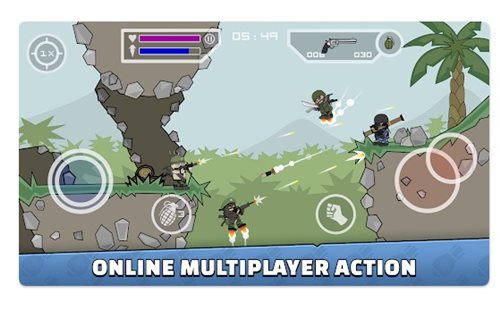 Doodle Army 2: Mini Militia is another excellent local Wi-Fi multiplayer game you can play with friends. You can play the game online with up to six other players.
It's an intense combat game with 2D cartoon-themed characters. The game offers you a wide range of modern and futuristic weapon types, dual stick shooting controls, and more. Also, it has an offline survival mode which you can play without an internet connection.
Well, DUAL! may not be as popular as the other games on the list, but it's still one of the best multiplayer games for Android to play with friends.
It's a Bluetooth multiplayer game that depends on transferring data from one screen to another. It supports 2-player multiplayer mode where the players need to use their mobile devices to shoot from one screen to the other.
If you are a huge fan of adventure games, you will definitely love BADLAND. BADLAND is a side-scrolling adventure game set in a beautiful forest. The forest is full of inhabitants, trees, and flowers.
It's a physics-based adventure game where you must move forward while dodging all obstacles. It also has a local multiplayer mode which you can play with your friends.
Overkill 3 is one of the top-rated multiplayer shooting games on the Google Play Store. The only drawback of Overkill 3 is its complicated controls.
In this game, you need to aim and shoot your opponents and try not be get killed. You can use various weapons, grenades, and fire rocket launchers, to destroy the enemy base and enemies.
It's a multiplayer game that provides you with in-game chat options. Overkill 3 is an awesome multiplayer-shooter game you can play on Android.
Well, N.O.V.A is a popular Sci-Fi based action game for your Android device. The game has very high graphics. The game is free on Google Play Store and lets you play an offline multiplayer game with your Android mobile friends.
Join 12-player battles in 6 multiplayer modes (Capture the Point, Free-for-All, Capture the Flag, etc.) on six different maps.
Gunstar Heroes Classic is an action game with shooter elements. Here you need to play different levels, defeat enemies and save the day.
While the game is not high on graphics, it's still one of the most addictive games available for Android. The good thing is that it also supports hardware controllers and local multiplayer mode over WiFi.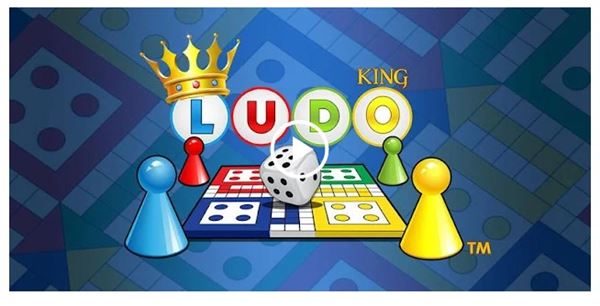 Ludo King is a classic board game we all have grown up playing. You can play this classic board game between friends and family members.
The good thing about Ludo King is that it provides various modes to play the Ludo. You also get multiple Ludo board layouts, in-game themes, and more. It also supports an offline mode where you play with the bots.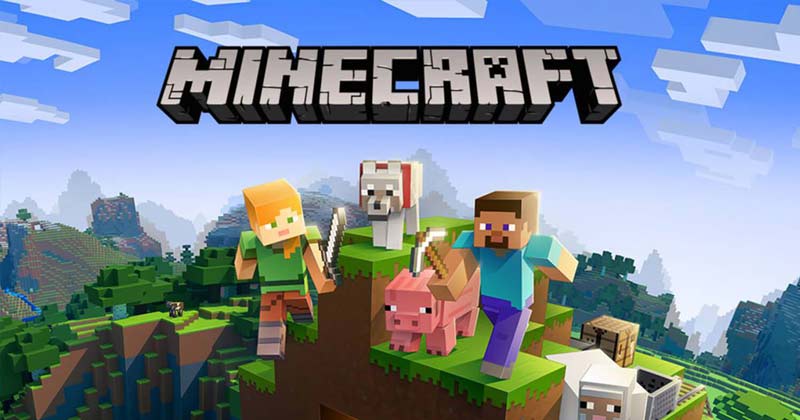 Well, if you are a gamer, you probably know about Minecraft. Minecraft is a popular game for desktop, mobile, and consoles. In this game, you need to explore and create an infinite number of diverse landscapes and world.
You create, explore, and survive alone or play with online friends. The game is also cross-platform supported with Windows and Xbox versions. Overall, Minecraft is a great local multiplayer game to play with friends.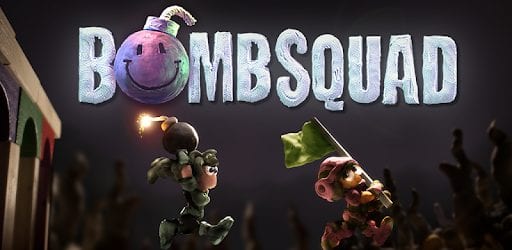 BombSquad is a very addictive game available for Android smartphones. In this fun game, you must beat your opponents using fists, bombs, and wits in thrilling races.
When it comes to the multiplayer mode, yes, the game does support local/network multiplayer with up to 8 players. Overall, BombSquad is a tremendous Android local wifi multiplayer game you shouldn't miss.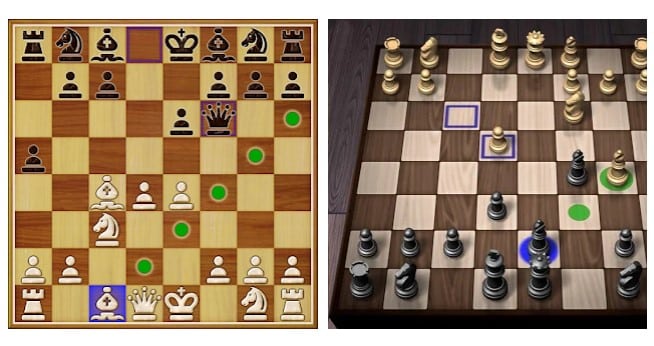 Chess Free is a classic game where you get to play an old-fashioned game of chess. You can connect with your friend without using the internet and can play it with your mates. The graphics of the game are simple, but the game is solid.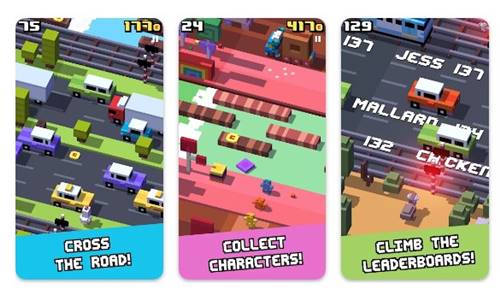 If you are bored, you must install this game as soon as possible. This is a fun little time waster. In this game, you must hop across various obstacles, through traffic, over rivers, and avoid being killed.
You can take this game as a local multiplayer because each friend can connect and play with their device.
Well, this is not a traditional racing game. In this game, the player must choose from a cop or a racer. If the player chooses cop, they must catch the racer before they reach the finish line.
If you choose to be a racer, you must complete the race without being caught. In multiplayer mode, one needs to be a racer, and your friend needs to be the cop. This is one of the most addictive games you can play on your Android smartphone.
NBA JAM is one of the best basketball games you can play on your Android smartphone. The great thing about NBA JAM is that you can play it over WiFi.
That means you can play one-on-one with your friend. It's one of the best old-school games which will make you feel the '90s nostalgia.
If you love to play pixelated games on your Android, then you will surely love Terraria. In the game, you need to dig, build, and fight.
The gameplay is pretty addictive, and it supports multiplayer mode. The local wifi game support up to 4 player cross-platform on any mobile device.
Well, Sea Battle 2 is a very simple game to play on Android. In this game, you must place your battleships on the battlefield and launch attacks on your opponent's field.
You can use various weapons to damage opponents' battleship and their bases. If we talk about the local multiplayer options, the game has two types of local multiplayer – one through Bluetooth and the other through pass-and-play.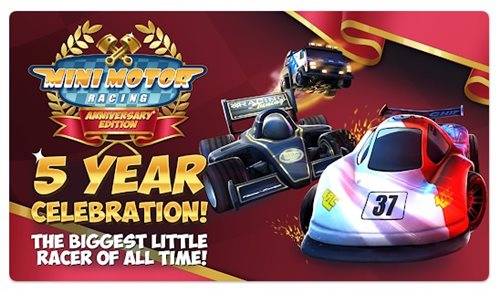 Mini Motor Racing is a racing game for Android that you can play with your friends via WiFi or Bluetooth. It also has an online multiplayer mode where you can play with other players worldwide.
It's a simple car racing game where you need to participate in the race and win. Overall, Mini Motor Racing is a great local WiFi multiplayer game you can play on Android.
Tanks Battle may not be very popular, but it's still one of the best local network multiplayer games to play with friends. You must host a game, ask your friends to join, and start playing it.
The game is very simple to play; you need to use the joystick to move your tank and press the button to fire. To win the game, you need to win 3 rounds.
All of the games listed in the article were available as a free download on the Google Play Store. So, these were the best offline multiplayer games you can download and play with your friends for free. If you want to add your own favorite game to the list, let us know in the comments below.