Microsoft is mainly known for its Windows operating system but has also left its mark on Android. Microsoft has several useful Android apps available on the Google Play Store.
You can download and use such apps for free on your Android device. If you have lots of trust in Microsoft and don't want to ditch its ecosystem, it's a good idea to start using these Microsoft apps on Android.
15 Best Microsoft Apps for Android
Hence, in this article, we have listed some of the best free Microsoft apps for Android. All apps are available on the Google Play Store and can be downloaded for free. So, let's check out the best Microsoft Apps for Android.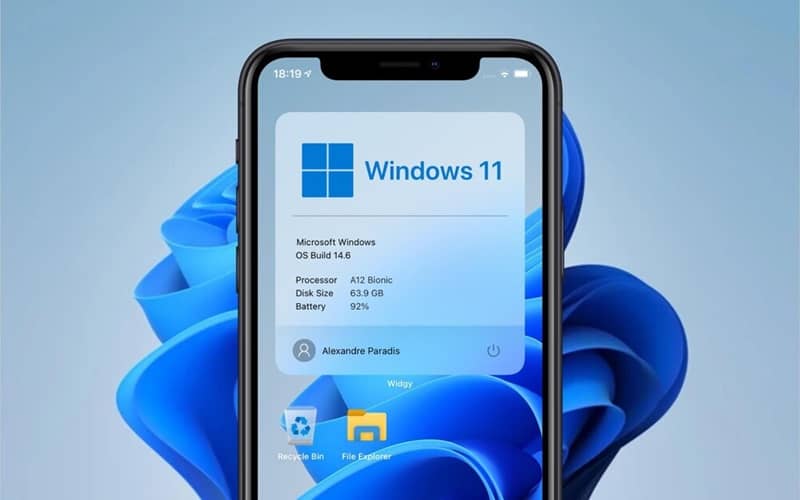 Link to Windows is an Android app from Microsoft that replicates your smartphone to a desktop computer. It's a companion app for the Phone Link Windows app.
With Link to Windows, you can make calls from your PC, Send SMS, send media files, etc. Overall, Link to Windows is an excellent Microsoft app to use on Android.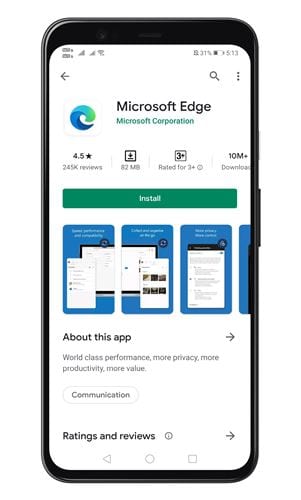 Even though Chrome dominates the mobile web browser section, Microsoft Edge is still capable and one of the best browsers on Android.
Microsoft Edge for Android offers you more features than Chrome. Also, it uses less RAM on your device and loads web pages faster.
Microsoft Family Safety is a parental control app for Android that lets you create a safe space for your kids to explore online. This app allows you to set parental controls to filter inappropriate apps and games.
You can also help your kids balance their screen time activity, use the location-sharing feature to stay in touch with your kids, and more.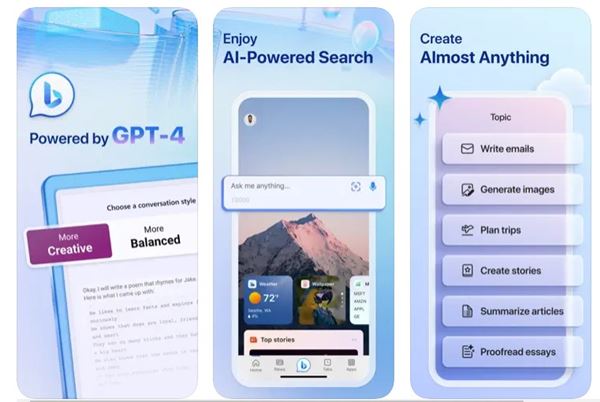 The new Bing Chat app from Microsoft is receiving lots of positive reviews. This is a classic bing search on Android that's powered by AI.
You can take Bing Chat AI as ChatGPT, powered by the latest GPT-4. The thing that makes Bing Chat superior to ChatGPT is the access to the internet.
Bing Chat can access the web results and provide you with more relevant & latest information. You can also ask Bing Chat to create an AI image, translate multiple languages, and more.
Microsoft Teams is a top-rated conference call app for Android that provides you with conference calling options on your PC. Over the years, the Microsoft Teams app for Android has helped users bring people together to get things done.
Microsoft Teams App for Android provides chats, video calls, and group chatting options, bringing plans to your life. It's one of the best Microsoft apps that one can have on an Android smartphone.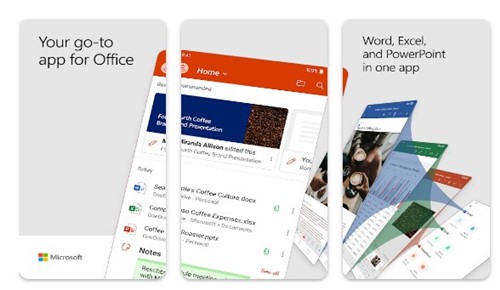 The popular Office Suite apps for Windows is also available for Android smartphone. To use the Office suite applications on Android, you must use the Office (Microsoft 365) Android app.
It brings you Word, Excel, and PowerPoint all in one app. So, it's one of the most useful Microsoft apps you shouldn't miss.
Organize your notes and arrange them like a book; you can also make notes of text, pictures, audio, etc., on this app.
Although there are many great note-taking apps for Android, like Evernote, but still for moderate users, this app will play the job very well.
This is a type of app made for Xbox owners. Using this app, you can control your Xbox directly through your Android device and control menus, play games, watch movies, etc. This is an important app for those using Xbox, and I recommend you try this amazing app by Microsoft.
If you are fed up with using your Android with the same looks, you might like to customize it using another launcher that will replace the home screen.
Microsoft Launcher is a clean and neat launcher that will impress you with its looks and features.
This is an amazing app as by using this app, you can overcome the linguistic barrier or communication barrier easily.
You must write or speak something in your language; this app will help convert your input into another language. You can translate your language with up to 50 other languages and make up real-time conversations through this app.
This is a useful app that you should also have on your Android. This app connects all your Email accounts, calendars, files, etc., in one place and hence helps you to manage and view these all in a single place. You can connect to Gmail, Outlook, Yahoo, and other major social networks.
Use this app to trim, enhance various documents, and convert some images to PDF, Word, and PowerPoint files. All these things can be done using this single app that is the master of the documents available on your Android.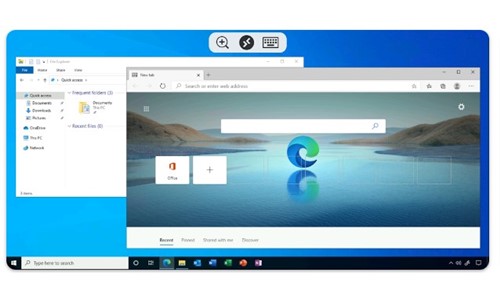 Using this app, you can easily control your PC from anywhere in the world and also Mirror your Windows screen on Android. You need to connect to the internet and can easily do this using the app.
Microsoft Kaizala is a new mobile app that makes communicating and getting work done in the field easy. With Kaizala, you can access the tools you need to stay informed and efficient.
Kaizala makes it easy to get announcements from the main office, send feedback via polls or surveys, or chat with others 1:1 or in groups.
Microsoft To-Do is a simple and intelligent to-do list that makes it easy to plan your day. Whether for work, school, or home, To-Do will help you increase your productivity and decrease your stress levels.
It combines intelligent technology and beautiful design to empower you to create a simple daily workflow.
So, these are some of the best Microsoft apps for Android that you can use on your Windows operating system. Let us know in the comments below if you want to suggest any other Microsoft Apps.