With Windows 10 and Windows 11, you no longer need to manually search for software on the web. You can rely on the Microsoft Store app to download & install apps for your system.
Although the Microsoft Store doesn't have every third-party app, it has the most popular one. The Microsoft Store offers plenty of useful apps that you can download & use for free.
So, if you use Microsoft Store and search for the best apps to download on your new PC/Laptop, you have landed on the right page. In this article, we will list down some of the popular apps available on the Microsoft Store.
Also read: Windows 11 Keyboard Shortcuts
List of 10 Best Free Microsoft Store Apps for Windows 10/11
Almost all apps listed in the article can be downloaded from their official website. However, downloading them through Microsoft Store seems to be the easiest option. Let's check out.
The popular media player for PC is now available on the Microsoft Store. For those who don't know, VLC is a free and open-source media player software available for PC Platforms.
The latest version of the VLC media player supports almost all major video and audio formats you can think of. Other than that, VLC can be used to convert videos, record screen, play 3D videos, and more.
With Windows, you get a remote access tool known as Remote Desktop Connection which is very complicated to use. If you are looking for free remote access and remote support solution for your PC, you need to try TeamViewer.
TeamViewer is a very popular Windows app that can be used to access desktop and mobile operating systems remotely. Also, it offers you a few remote PC management features like file sharing, chat support, etc.
If you use the web version of Spotify to listen to music, you should install the Spotify Music desktop app. Previously, the desktop version of Spotify was available only on Spotify's official website, but you can now get it from the Microsoft Store.
With Spotify Music, you can stream the tracks you love instantly, browse the charts or fire up readymade playlists based on your listening habits.
If you are a photo editor and looking for a non-expensive version of Adobe Photoshop, you should try Adobe Photoshop Express.
It's a photo editing tool for PC that includes many basic features. With Adobe Photoshop Express, you can easily crop, rotate, flip, file tune, adjust the brightness, etc., of your images.
Dropbox is a popular cloud storage service, much like Google Drive. It offers you limited free storage to store photos, documents, videos, etc. The files you store on the cloud storage are synced across devices via the Dropbox account.
It's a great tool for managing photos, documents, and videos uploaded from other devices. It also offers a few other features like file sharing, collaboration, auto-syncing of Microsoft Office files, etc.
Well, Netflix may not be an essential app for many, but it's one of the most used apps of Microsoft Store. You can get the Netflix Windows app from the Microsoft store and stream TV Shows and Movies.
However, Netflix is not a free service; you can't watch a single video without subscribing to a premium package.
The official app that you get from the Microsoft store is easier to use, and it lets you watch video content in 4K Ultra HD quality.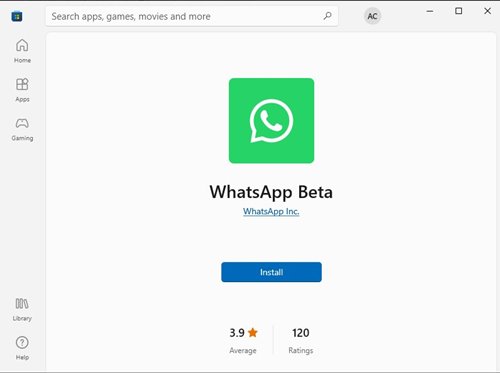 WhatsApp is a very popular instant messaging app available for Android & iOS devices. You can use the WhatsApp desktop version to exchange text messages, photos, and videos.
In fact, the latest WhatsApp Beta UWP app allows you to make voice and video calls right from your PC.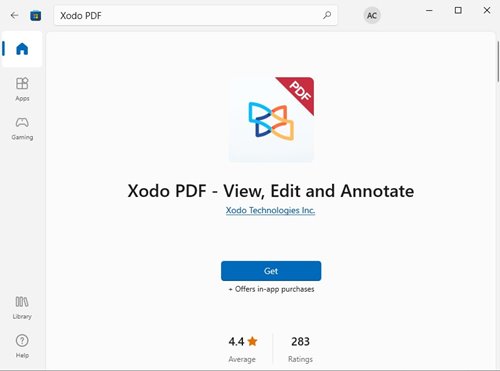 If you are looking for a free PDF reader app for your PC, give Xodo PDF a try. Xodo PDF is a free PDF reader for PC that lets you view, edit, annotate PDF Documents.
You can also use Xodo PDF to sign & fill PDF forms, convert & create PDFs, merge multiple PDFs into one, and more.
The popular note-taking application, Evernote, is now available on the Microsoft Store. Evernote is basically a note-taking app for PC and mobile that lets you create notes, to-dos, and jot down future events.
The good thing is that Evernote syncs to all your devices; that means the note that you create via Evernote mobile application can be viewed & edited from the desktop app.
After the pandemic, remote working and video conferencing have become essential for offline and online business. Several individuals & businesses are now relying on ZOOM Cloud Meetings to communicate with friends, family members, colleagues, employees, teachers, and more.
ZOOM Cloud Meetings is one of the best communication tools for real-time video conferencing. With the ZOOM Cloud Meetings app, you can start or join a secure meeting with flawless video and audio, instant screen sharing, and cross-platform instant messaging.
Microsoft Store has many more apps, but we have listed only the popular ones. Almost all apps listed in the article were free to download & use. You can drop the name of your favorite app in the comment box below.