It's said, Music has the power to heal our minds. It doesn't matter how stressful the situation is; music has something to give to chill your mind. You will find a variety of MP3 music on music streaming services.
There are hundreds of music streaming services out there that let you stream unlimited music. However, most music streaming services require paid subscriptions. On the other hand, popular music streaming apps allow users to stream free music but don't allow downloading.
There might be various reasons why you would want to download music. Maybe you want to replay the music multiple times or want to listen to music without an internet connection. Whatever the reason, you can download music on your Android with the music downloader apps.
List of 10 Best Android Apps For Downloading Music
This article will list the best Android apps that let you download music. Most of the apps were free to download and use. So, let's check out the best music downloader apps for Android.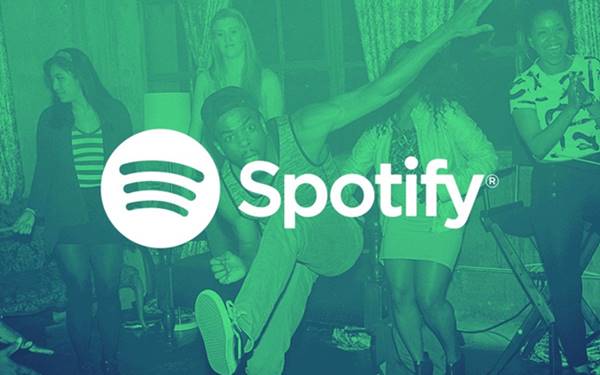 Spotify is the most famous music streaming app available for Android, iOS, and the web. With a Spotify premium subscription, you can download any song, album, or playlist for offline playback.
Spotify offers superior audio quality and better features than other music streaming apps. However, you will lose access to all offline data if you cancel the Spotify premium subscription.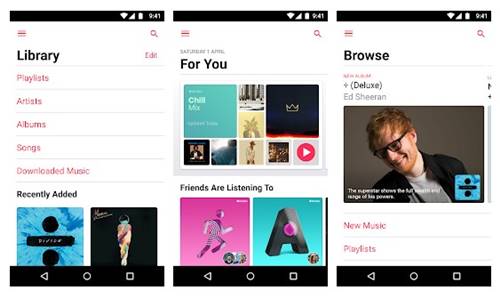 Apple Music may not be the best option for Android users, but it still has a huge collection of songs and offline listening features. However, compared to Spotify, the plans of Apple Music were pretty expensive, and it didn't have any free options either.
With an Apple Music subscription, you can download your favorite music for offline playback. Apple Music also offers many audio-related features to enhance the music streaming experience.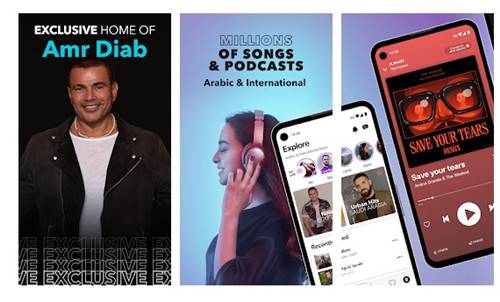 Anghami is a music streaming service that offers you access to unlimited music. It also sends you recommendations based on your listening style.
The premium version of Anghami allows you to download unlimited music for offline playback. Also, the paid version removes ads and offers unlimited skips, rewind, and more. Overall, Anghami is a great music downloader app that you can use today.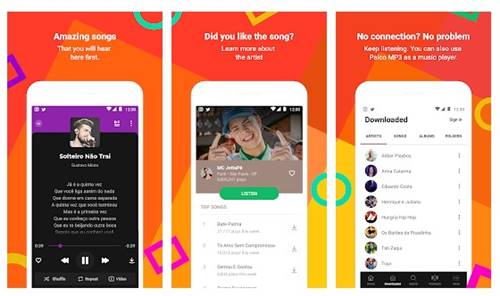 Palco MP3, the biggest Brazilian website for independent artists, now offers more than 1 million songs to listen to and download on your Android.
With this app, you can listen to radios from many different musical styles, discover more than 100.000 new artists and create playlists with your favorite songs.
Amazon Music isn't as popular as Spotify, but it is still a great app for offline music playback. If you are an existing Amazon Prime Subscriber, you already have access to Amazon Music but aren't aware of it.
Amazon Music or Prime Music is a part of Amazon Prime subscription and is of great use. It provides high-quality music streaming and an option to download songs to your Android for offline playback.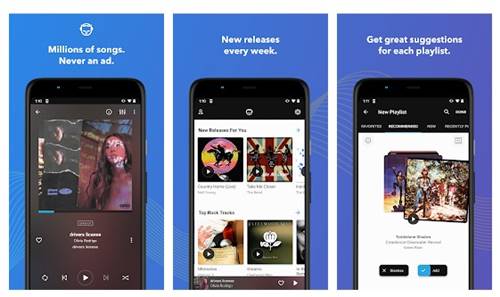 If you are searching for a music streaming app that lets you stream music on-demand and download music for offline playback, then look no other than Napster Music.
Napster Music is a premium app offering a 30-day free trial. With the trial account, you can access over 60 million songs. Provided it's a premium app, it's completely ad-free and allows you to download unlimited music.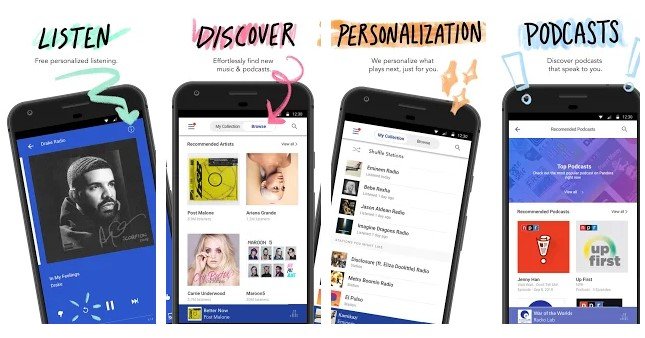 This one is a full-fledged music & podcasts app that provides you personalized music listening experience. The good thing about Pandora is that it adapts to your music tasks and shows you relevant music suggestions.
With Pandora, you can create stations from your favorite songs, artists, or genres and discover similar music that suits your taste. The premium version of Pandora has a feature that lets you download songs for offline playback.
While Pandora may not be a perfect music app, it still has high-quality music you can download and listen to offline.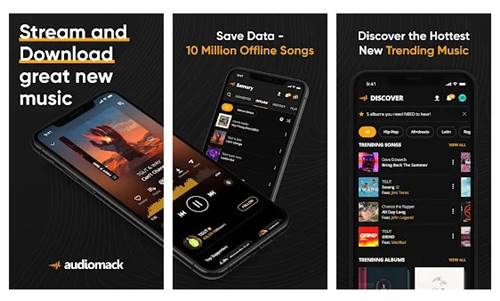 Audiomack provides streaming and free download access to the newest and hottest tracks at your fingertips. In addition, the free music download feature allows you to play your favorite songs & mixtapes offline.
With Audiomack, you can even find and stream new or trending music. Since it allows you to download music for offline playback, it also saves your mobile data.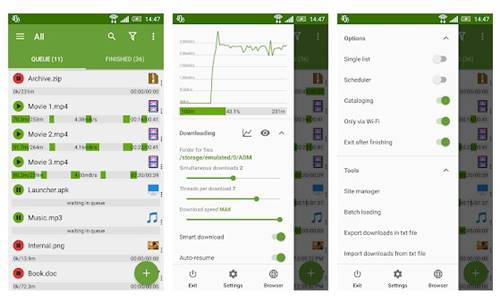 This is a download manager and has no links with music. However, this app can download music for you. Suppose you want to get an mp3 from a website without a download link; you can use ADM to download it easily.
Apart from music files, ADM can download almost all types of downloadable files from a webpage. It also allows you to pause/resume ongoing downloads.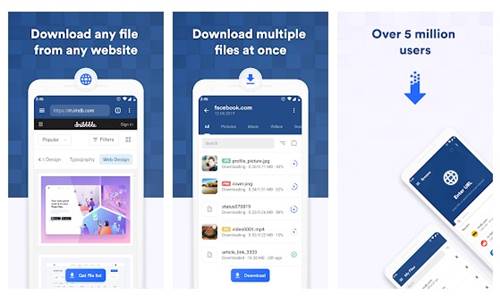 GetThemAll is another popular download manager app for Android on the list. The app adds a download button behind every downloadable link on the internet.
That means that you can easily download videos, mp3, image files, PDF files, and more from any website with GetThemAll. It also supports downloading multiple files simultaneously.
So these are the best music downloaders for Android. I hope this article helped you! Please share it with your friends also. Also, if you know of other such apps, let us know in the comment box below.