Even though you have many gaming titles to play on Windows PC, many gamers still love to go old school from time to time. When we think of old school, we start to recall the days when we used home video game consoles produced by Nintendo.
Nintendo's NES (Nintendo Entertainment System) still holds a soft corner in our hearts. It was the 8-bit third-generation home video game console produced by Nintendo and released in 1983.
Nintendo Entertainment System, or NES, was the most popular gaming platform for the late '80s and early '90s. Today in the generation of computers, the spark of NES is somewhat lost; but still, many users want to experience popular NES games on PC.
10 Best NES Emulators for Windows PC
If you fall from the same group of users, you may find this article very helpful. In this article, we will list down some of the best NES emulators for Windows PC. With these NES emulators, you can play Nintendo games on PC. Let's get started.
1. RetroArch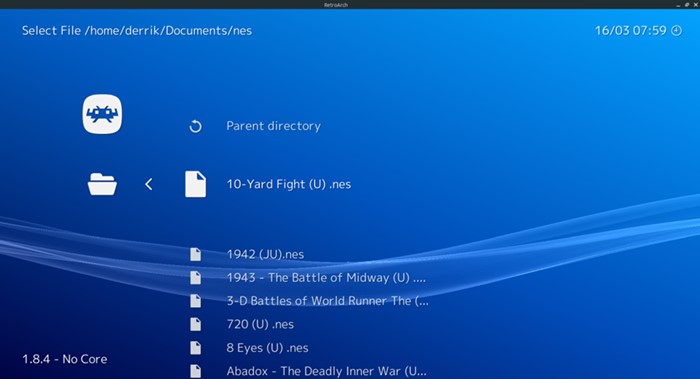 RetroArch is a very popular NES Emulator for Windows 11 PC that offers you a wide range of features and customization options.
This emulator rules the entire emulator section because it is a hub for all your emulation needs.
With so many customization options, RetroArch is easily the best emulator to provide you with the perfect NES experience on a PC. The emulator is well optimized, and there's no lag while playing Nintendo games.
2. FCEUX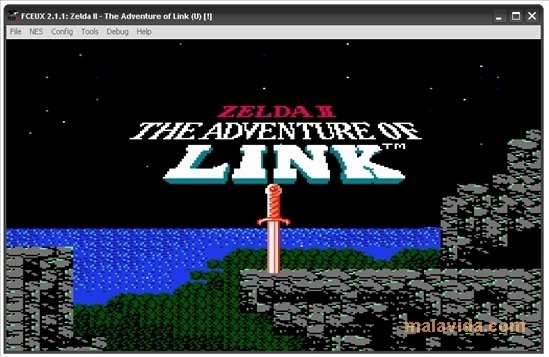 FCEUX is an NES emulator for PC, but it isn't compatible with the latest Windows 11 operating system. The NES emulator for Windows offers accurate emulation and the best options for casual play.
Also, the FCEUX emulator is highly customizable, offering gamers a variety of more advanced emulator functions to control.
With FCEUX, you also get some advanced features such as tools for debugging, video recording, and creating speed runs. Also, the FCEUX NES emulator has both full-screen and joystick support.
3. Mesen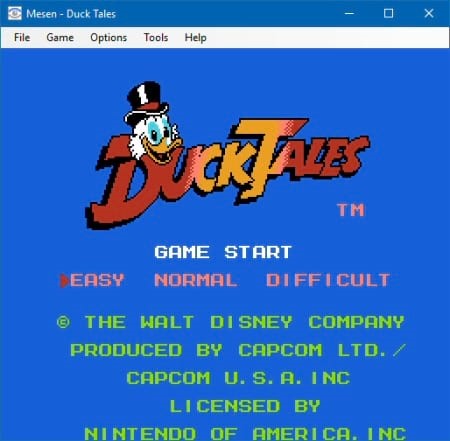 If you are searching for a high-accuracy and free NES emulator for your Windows PC, look no other than Mesen. Regarding game compatibility, Mesen supports almost all licensed games published for NES.
The NES emulator for Windows 11 provides you wide range of customization options. You can customize the gamepads or simply set up your keyboards for use on Mesen.
Mesen also has some useful features, such as the automatic save. The automatic save feature automatically saves your gameplay frequently to ensure you never lose your data in case of power failure.
4. VirtualNES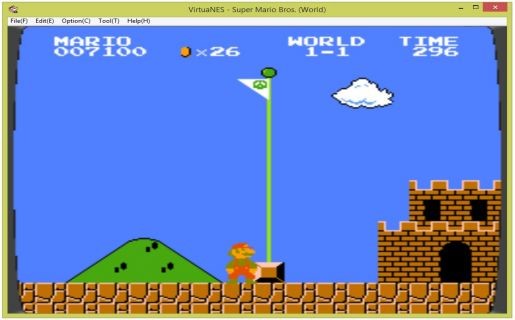 Even though VirtualNES is not receiving any updates, it's still one of the great NES emulators on Windows PC. This is an NES emulator that comes straight from Japan.
Since VirtualNES comes from Japan, previously, it was only available in the Japanese language. However, after receiving many requests from the fans, the developer has also made VirtualNES available in English.
While it's a very lightweight NES emulator, it supports full CPU and sound emulation. Since it's made for Windows, it requires the latest version of DirectX to run on a PC.
When it comes to customization, VirtualNES offers you all the customization options you would probably need. You can set FPS limits and hotkeys, customize the keyboard layout, and more.
5. Nestopia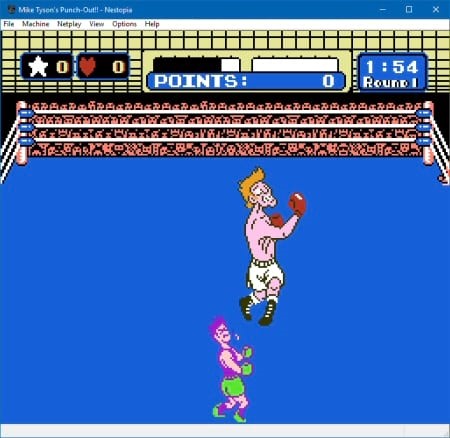 The developer does not actively support Nestopia, but there's an unofficial version making rounds on the internet. The unofficial version of Nestopia is named Nestopia UE (Undead Edition), which offers a similar interface, controls, and features.
If we talk about the official Nestopia NES emulator, the emulator has Netplay support for multiplayer online gaming. Also, this emulator has many useful features, such as the ability to record game music, a media player to play .avi files, and a dedicated cheat dashboard.
Like Mesen, Nestopia also has an auto-save feature that automatically saves your gaming progress. Overall, Nestopia is a great NES emulator for Windows 11 PC.
6. jNES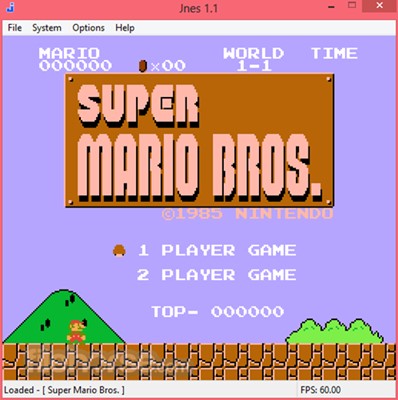 Even though jNES is not as popular as the other NES emulators on the list, it's probably the easiest one to use. There are no complicated settings, no complicated features, etc.
You get simple controls for setting up the gamepad, controlling sound, and adjusting the display size. Regarding compatibility, jNES works with the NSF ROMs and NES.
So, if you are searching for a free and easy-to-use NES emulator for your PC, you shouldn't miss this one.
7. Nintendulator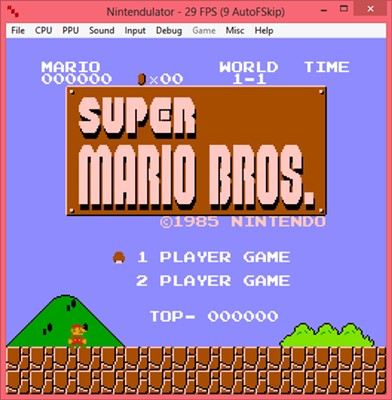 Nintendulator is another great NES emulator for PC known for its rock-solid performance & stability. The unique thing about Nintendulator is that it's written entirely in C++, which is the prominent reason behind its unmatched performance & stability.
You also get a wide range of features with Nintendulator, such as the ability to record gameplay in .avi format, customize the video & audio settings, connect up to two controllers to the emulator, and more.
Nintendulator is also considered the best NES emulator for USB gamepads as it supports USB gamepads. Overall, Nintendulator is a great NES emulator for PC.
8. Nesbox Universal Emulator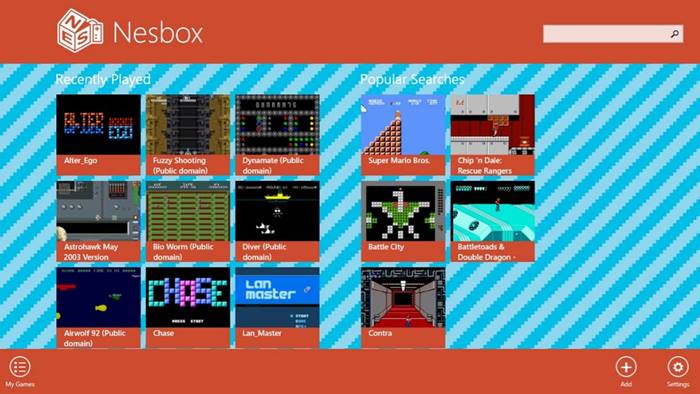 Nesbox Universal Emulator differs slightly from all other NES emulators in the article. It's an NES emulator that you can run directly on your web browser or via the official website of Nesbox.
Nesbox Universal Emulator also has its UWP app available for Windows 10, but it isn't feature-rich. To get the best Nintendo gaming experience, it's recommended to use the official website of Nesbox.
The online NES emulator supports wide range of formats such as NES (.nes), Sega (.gen, .smd), Super Nintendo (.smc), and GameBoy (.gb, .gbc, .gba). Since it runs inside your web browser, it provides the best performance in the emulator section. You will hardly notice lag while playing your favorite Nintendo games on PC.
9. RockNES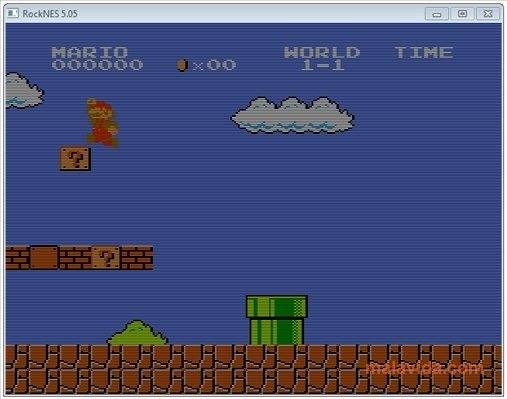 Well, RockNES is for those who prefer simplicity over anything else. It's a fairly stable and lightweight NES emulator for Windows that has many useful & cool features.
It doesn't offer you any advanced options for configuration; you just need to mount your Nintendo games on RockNES and start playing them straight away.
It does offer you support for sound, video, and controllers, but for that, you need to manually edit the ROCKNES.CFG file that the emulator creates on the first run. Overall, RockNES is a great NES emulator for Windows.
10. Dolphin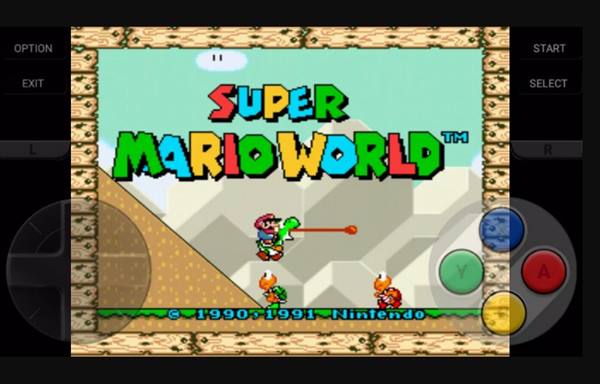 Dolphin is a free and open-source video game console emulator that runs on Windows, Linux, macOS, Android, Xbox One, and Xbox Series X. The emulator is made for Nintendo GameCube and Wii from Nintendo.
The good thing about Dolphin Emulator is that it provides a smooth and stable gaming experience and supports 1080p resolution.
The NES emulator for PC allows PC gamers to enjoy games with several enhancements: compatibility with all PC controllers, turbo speed, networked multiplayer, and more.
So, these are some of the best NES emulators for Windows 10/11 computers. You can easily play Nintendo games on PC with these free emulators. If you know of any other NES Emulators for Windows, let us know in the comments below.