When it comes to the best games for Nintendo Switch, then you will be loaded with tons of options, it is not easy to best among them. For your convenience, our team of professional shortlisted Top 10 Best Nintendo Games on the bases of popularity and player reviews.
Talking about the gaming experience, Nintendo Switch is optimized for personal, handheld play, You can also go with Nintendo Switch Lite, it's a smaller and lighter Nintendo Switch system. All the below-featured games are of different categories, including fighting games, racing games, adventure games & puzzle games.
10 Best Nintendo Switch Games in 2020 Which You Must Play
Bayonetta 3 is an exclusive action game developed by Nintendo Switch, which means you can not play this game on any other platform rather than Nintendo Switch. PlatinumGames developed this game, Bayonetta 3 is the third game in the Bayonetta series after Bayonetta and Bayonetta 2. Its is basically a hack-and-slash action-adventure title. It accompanies the plot of the eponymous Bayonetta, a witch who is proficient in shapeshifting and using her magic hair to combat her enemies.
The Legend of Zelda: Breath of the Wild is an action-adventure game that was first available to play on March 3, 2017. The game is set the open world in which you, as the player, are tasked with exploring the kingdom of Hyrule while controlling Link. The Legend of Zelda: Breath of the Wild is all about exploration and adventure. In terms of graphics, the game is quite reasonable.
Read More: 10 Best PS4 Games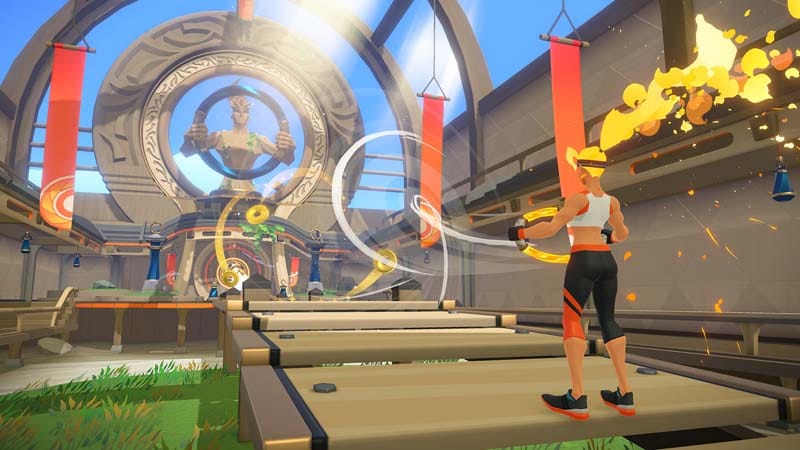 Ring Fit Adventure is another best game for Nintendo; this game is all about defeat enemies. In the game, you will explore a hug fantastical world and defeat enemies using real-life exercise. The game was first available to play on 18 October 2019; Nintendo Entertainment Planning develops it. This game is an excellent escape for players of all skill levels and schedules. This is one of the Best Nintendo Game
Super Smash Bros. Ultimate is a fifth installment in the series of Super Smash Bros. This version of the game also follows the traditional style of gameplay. Super Smash Bros. Ultimate is a crossover fighting game; you can play this game in different modes such as Campaign for single player and Multiplayer versus mode. It would help if you used differing attacks to undermine their opponents and knock them out of an arena.
Pokémon Sword and Shield is just like another game in this series; the shield brings the world of Pokemon to life. The game is full of fun; it takes a massive curveball from the traditions. It's very refreshing for many players. This game was the first available to play in 2019; its is developed and managed by Game Freak and published by The Pokémon Company. This is one of the Best Nintendo Game
Fire Emblem: Three Houses is the another best game for Nintendo Switch, its a tactical role-playing game where you control a player character, You can choose the gender and name of your role at the starting of the game. In the gameplay, you will be asked to teach at the Garreg Mach Monastery, which acts as a hub for game activities. Fire Emblem: Three Houses were developed and managed by Intelligent Systems and Koei Tecmo for the Nintendo Switch.
Super Mario Odyssey is officially developed and managed by Nintendo for the Nintendo Switch on October 27, 2017. This new and improved game will offer you new abilities like the power to capture and control objects, animals, and enemies; you can also collect Power Moons so you can power up the Odyssey. Super Mario Odyssey' is a transcendent game, and you will feel better if you play it.
Astral Chain is an action-adventure, Talking about the gameplay, you as the player assumes the role of a detective from "Neuron". "Neuron" is a special police task force. In the game, you have to sole cases and investigating incidents that take place in "The Ark", the game's main world. The game was released on 30 August 2019 by PlatinumGames and published by Nintendo.
Xenoblade Chronicles 2 is one of the most played games for Nintendo Games; It is an open-world action role-playing game developed by Monolith Soft. Xenoblade Chronicles 2 is the first available for Nintendo Switch on 1 December 2017. In the game, you will experience the story of Rex and his new friend, Pyra.
Daemon X Machina is another best third-person shooter action game; the game is all about gigantic customizable mechs If the game you will be allowed to customize your character entirely. It is exclusively a third-person action game in which you pilot an Arsenal, a weaponized mech. In terms of graphics, the game is incredibly outstanding.
Those are the top 10 Best Nintendo Games in 2020, We hope this article is helpful for you, If the article is useful for you in any manner then kindly share it on social media, Stay connected with us for all the latest technology updates.