Indeed, Omegle is a viral site that allows you to chat with strangers; but it's not the only one. The site has many competitors that offer more exciting features. However, Omegle stands out due to its easy-to-use interface and speed.
On Omegle, you can talk to strangers via text or video call. The site is mainly used by those who want to find a new friend or spend some spare time. In addition, you can use the free random chat service to connect and talk with strangers.
As noted above, Omegle is not the only site to chat with random strangers; a few other sites provide the same feature. You can chat with strangers online through text, video, or a combination on such websites.
10 Best Omegle Alternatives to Chat with Strangers (2023)
Hence, if want to explorering the list of best Omegle Alternatives, you have landed on the right page. Below, we have shared a list of the best Omegle Alternatives you can use today. Let's get started.
Chatroulette is a popular Omegle alternatist that allows you to chat with strangers. Its app is also available for Android and iOS, and the platform has fewer spammers and bots.
The only drawback of Chatroulette is that it doesn't have any text chat options. To connect with a random partner, mustd to enable the camera permission and make a video call.
During the video call, you can exchange texts. So, Chatroulette is one of the best anonymous chat sites you can use today.
2. TinyCll, TinyChat is an anonymous chat app

, but mustd to sign in with your Facebook account here. Once you sign in with your Facebook account, your username will be automatically set, and a room will be created.
You can invite friends to join and room. Once the usentersins your room, you can connect with others via text, audio, or video. The major drawback of TinyChat is that there's no one-on-one chat here; instead, you need to join rooms set to public.
It also has a premium subscriptwithvail features like joining multiple rooms at once and making a full-screen video call. Overall, TinyChat is a decent Omegle alternative that you can consider.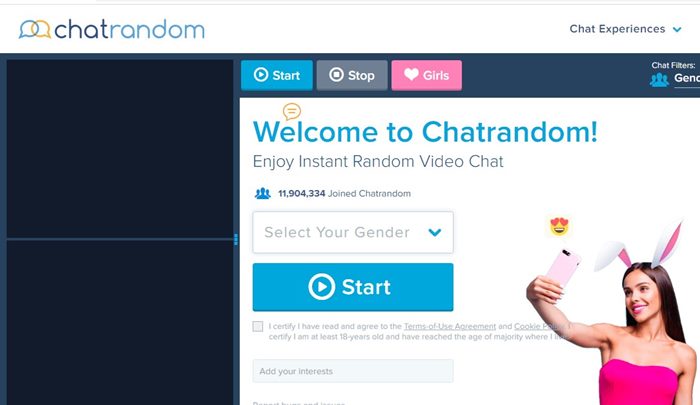 Regarding the user interface, ChatRandom and Omegle share lots of similarities. ChatRandom is a random video chat site where you can connect with random and chat via video calling.
Just like Omegle, you don't need to create an account or register on the site to chat with strangers. It's free to use and supports more than 20 languages.
It has chat rooms that you can connect to or leave. The only drawback of ChatRandom is that most chat rooms are filled with bots and spammers.
YouNow is very different from Omegle; it's a site mainly used for broadcasting, streaming, watching live videos, and chatting with random users.
First, you must register or sign in with your Facebook/Twitter account to chat with strangers. You get a customizable username, the ability to set a profile pic,ture and add personal details in the bio section.
However, this is not exactly a site to chat with strangers; it's a great platform to build followers and chat with people who share similar interests.
Shagle is another best Omegle alternative on the list, which you can use to video chat with strangeHowever, it'sIt's regarded as an adult stranger chat site; hence your age must be 18 or above to chat on this site.
The adult Omegle alternative slets youu to chat with strangers via video calls. During a video call, you even have the option to receive audio and video files.
You need to create an account with Shagle to keep track of all files you receive on the site. The good thing about the site is that it allows you to search for strangers; you can set filters based on Gender, country, language, etc.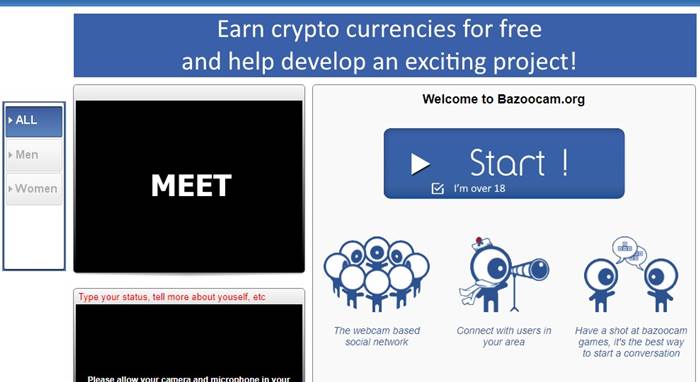 If you are searching for an easy-to-use stranger video chat website that pairs you witete stranger to chat with, then Bazoocam might be the perfect choice for you.
Bazoocam has fewer active users than Omegle, but it's still one of the best video chat sites you can use today. The site automatically pairs you with a stranger and shows you the approximate distance and country.
You also can see whether the stranger is chatting with you via mobile phone or desktop. If you create an account with Bazoocam, you can set a nickname that will be visible to strangers.
ChatBlink is by far the best Omegle alternative on the list for one on one random chat. You don't need to create an account or register with the site to chat wete strangers.
Open the site on your web browser, set a nickname, and start chatting with strangeYou you can safebegin toart chatting and sharing pictuon this site res without registration.
So, if you are looking for the best Omegle random text chat alternative, ChatBlink could be the one for you.
Y99iralular random chat site that allows you to chat witete stranger. Just like Omegle, Y99 doesn't ask you to create an account; you must sign in or make any purchase to use the site.
Y99 provides you with many forms of communication. You join a group and chat with multiple strangers or start a one-on-one individual chat room.
Y99 also allows you to create yown room that others can join. Overall, Y99 an excellenteat random chat service that you can use today.
If you are searching for free online chat rooms without registration, then Meetzur could be your ideal choice. It's one of the best random text chat sites on the list, where joining a chat room is pretstraightforwardasy.
Although Meetzur thes an option to set the username by creating an account, you can use the site without creating one.
ust need to open the site on your web browser and click the Chat Now buttThen, the The site will automatically match you with a stranger and provide you with a chat room.
In the Chat room, you can exchange texts, send and receive images, and more. Overall, Meetzur is a great Omegle alternative for random text chat.
Emeraldchat calls itself the best Omegle alternative, but it's not true. While the site is free, you get to chat with random users, but most of them are spammers.
Also, the site has many bots that feel like real users. The ability to set Gender is also locked in the free version of Emeraldchat.
The site could be great if you have lots of patience, but I have tested it and found it pretty useless. Emeraldchat's interface is good, and that's the only positive thing about the site.
Also read: 10 Best VPNs for Streaming Movies & TV Shows
So, these are some of the best Omegle alternatives that you can consider for random text chats. If you know of other random text chat sites, let us know in the comments below.