Lots of people consider 'Hacking' as evil and illegal thing. However, it's not true at all. Hacking has always been a part of computing, and it's a much broad subject that you think. The work of an ethical hacker is to find loopholes or vulnerabilities in-network or any other protocol.
There are lots of people who are willing to learn ethical hacking. There are lots of courses available on the web, which can help you learn ethical hacking in a few years. If you are also willing to learn to hack, then you should start using Linux distro immediately.
15 Best Operating Systems For Hackers [2020]
So, in this article, we have decided to share a list of the best Linux based operating system that hackers use. So, let's check out the best operating systems for hackers.
1. Kali Linux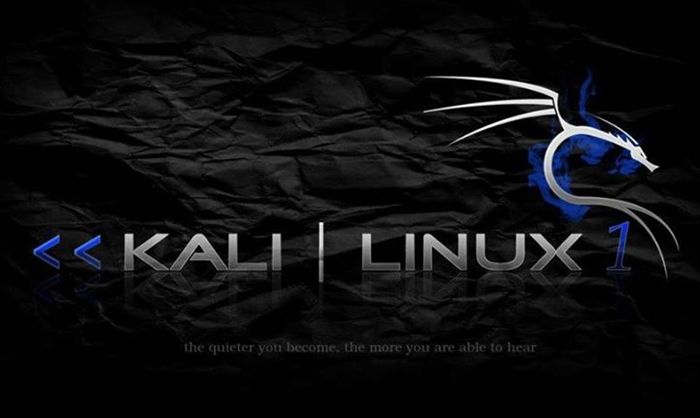 It is one of the most modern OS that is being used by hackers for pen testing and lots of security exploits. This is a Linux based OS that provides you privacy and safety from the vulnerabilities that other OS have in it. So you must try out this cool OS on your PC.
2. Backtrack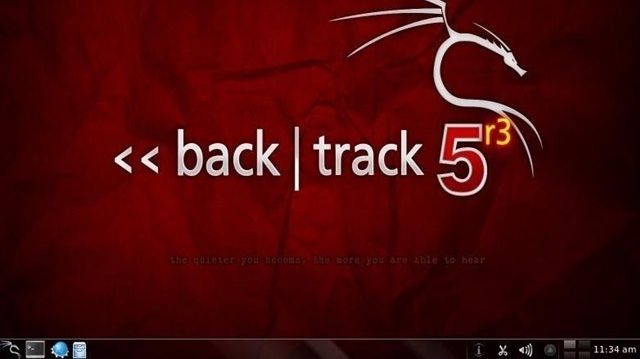 The other well-known Linux based Operating system is backtrack that is being used from a few previous years and best known as the OS for network cracking and pen-testing. And it's also one of the best OS that can perform various network hacks with privacy.
3. Pentoo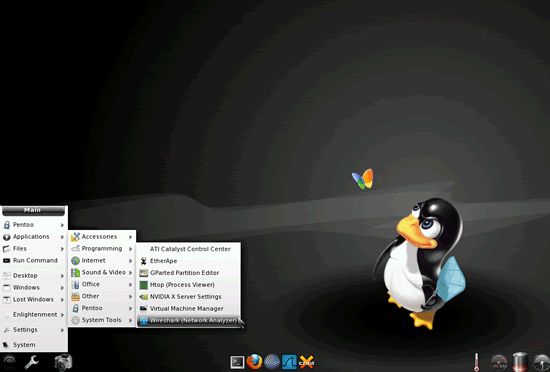 This is one of the best OS for hackers that is just in the form of Live CD. In this, you just have to create a bootable USB of this OS and then simply boot on your PC, and there is no requirement to install it, you just have to run it on your PC and carry out your security research.
4. Nodezero
Another good operating system that every pentester would love to try out on their PC. This OS is being developed after the great necessity of many things that are not present in another Linux based OS.
5. Parrot-sec forensic os
It is an operating system based on Debian GNU/Linux mixed with Frozen box OS and Kali Linux to provide the best penetration and security testing experience for the attackers and security testers. It is an operating system for IT security and penetration testing developed by the Frozen box Dev Team.
6. Network Security Toolkit (NST)
The other best OS for security testing which comes in the form of Live CD and you can directly boot on your computer, and you can easily run this OS on your PC and do various hacks on your PC.
7. Arch Linux
Well, Arch Linux is a Linux distribution for computers based on IA-32 and x86-64 architectures. It is composed predominantly of free and open-source software and supports community involvement.
8. GnackTrack
After the release of backtrack 5. this OS is being developed and is now one of the best OS used for pen testing and network cracking, and it is based on a Linux distribution. Other than that, the operating system offers plenty of default apps like Opera, Firefox, Chromium, etc.
9. Bugtraq
Well, Bugtraq is a distribution based on GNU/Linux aimed at digital forensics, penetration testing, Malware Laboratories, and GSM Forensics and is one of the best choices of attackers. The operating system offers a wide range of tools like forensic tools, malware testing tools, audit tools, network tools, etc.
10. DEFT Linux
Digital Evidence and Forensic Toolkit (DEFT) is an open-source distro of Linux that is built around the Digital Advanced Response Toolkit (DART) software. Deft is Ubuntu customization. Computer forensics and incident response tools that DEFT Linux includes can be used by IT auditors, investigators, military, and police.
11. Knoppix STD
This operating system is actually a collection of hundreds if not thousands of open source security tools. This is a Live Linux distro, which means that it can run directly from a bootable CD. Ever tool provided by the Knoppix STD is divided into categories for easy understanding.
12. BlackArch Linux
This is another Linux based penetration testing distro for penetration testers and researchers. The latest version of BlackArch Linux has more than 1400 penetration testing tools.
13. Samurai Web Testing Framework
This is basically a live Linux environment that can be taken as a web-based pen-testing platform. The Samurai Web Testing Framework holds numerous free and open-source hacking tools that could be very useful for detecting vulnerabilities or loopholes in the website
14. Caine
It is a security-focused Linux distribution and it is based on Ubuntu. This distro can be run from the hard disk after installation. This is one of the best distros which you can use for ethical hacking. It offers a few useful tools for memory testing, network analysis, and forensics.
15. Fedora Security Spin
This Linux distro is run by a community of security researchers and developers. Lightweight Xfce Desktop Environment powers the distro. It features some essential tools for security research. You will find a lot of tools to test firewalls, analyze networks, and to crack passwords, etc.
16. Live Hacking OS
Well, this is one of the best Linux distribution which is loved by hackers. The Linux distro brings some excellent tools and utilities for ethical hacking, penetration testing, and countermeasure verification. It includes the graphical user interface GNOME inbuilt.
17. ArchStrike Linux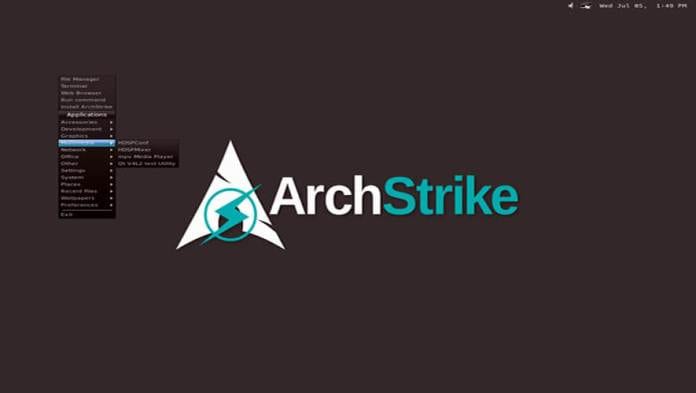 This is one of the best Linux distribution for hacking purposes. It's a penetration testing & security layer on top of the famous Arch Strike Linux distro. The operating system follows the rules of Arch Linux, and it's an Arch Linux repository for security professionals with tons of tools.
18. BackBox
Well, it is one of the best-operating systems which is widely used by hackers. The operating system is based on Ubuntu Linux, and it brings in a wide range of penetration testing tools. The Linux distribution could be excellent for those who are looking for more practical security research.
19. BlackBuntu
It is another best operating system that is widely used by hackers. Well, the operating system is based on the GNOME desktop environment. That means you could expect lots of tools specially designed for security research. Not just hackers, BlackBuntu is also one of the favorite operating systems for security training students.
20. Dracos Linux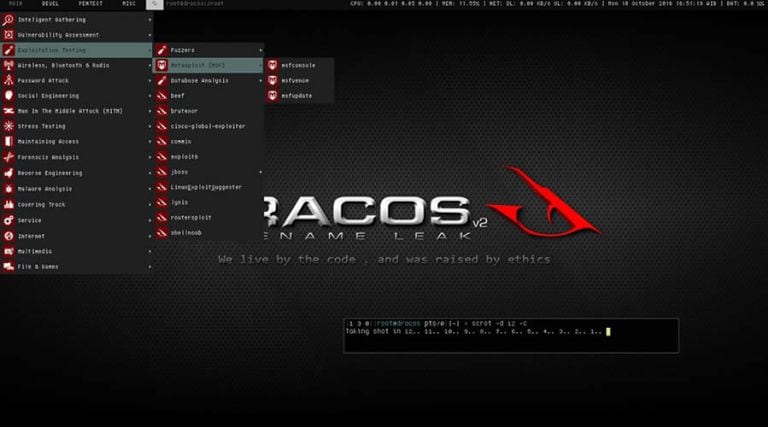 Well, Dracos Linux is the last one on the list, and it's one of the favorite operating systems of hackers. The operating system is widely used by hackers, and it's based on Linux from scratch. Guess what? Dracos Linux is fast, reliable, and rich in features. Talking about the features, the operating system brings in lots of security testing tools.
Which is the best OS for cybersecurity?
All of the operating system listed in the article was meant for cybersecurity purposes only.
Best Linux Distro For Cyber Security?
There are plenty of Linux distro listed in the article. Our favorites were Parrot OS, BlackArch, and Knoppix STD.
Can I hack passwords?
It all depends on you how you utilize your skills. We don't recommend password cracking for evil purposes.
So, above are the Best OS For Hackers. I hope this article helped you! Share it with your friends also. If you know any other such OS, let us know in the comment box below.