Let's admit we all want to look cool in our photos because we share them on all social media networks like Facebook, Whatsapp, Instagram, etc.
For that, we keep on editing photos to make them look perfect. Technology has improved, so we can comfortably edit any image from our smartphone.
To edit photos on Android, you must utilize some of the best photo editing applications available on the Google Play Store.
15 Best Photo Editing Apps For Your Android
Hence, in this article, we will share a list of Android's best photo editing applications. Most apps are free to download and use but have in-app purchases.
It is one of the most popular and best photo editor apps for Android. The reason behind this is simple – it offers a wide range of filters designed specifically for selfies.
It has filters that make your skin look amazing. It also has a collage maker, which you can use to create a unique collage.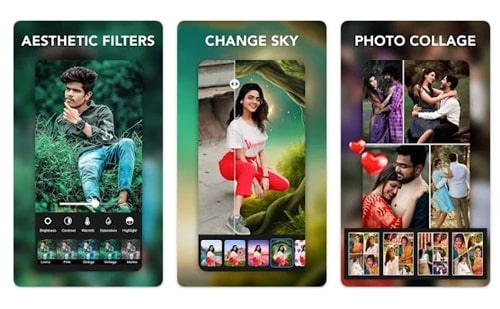 It is one of the most powerful photo editing apps for Android that you will ever use on Android. The app is known for its huge collection of effects, stickers, and many more elements.
The app also offers essential photo editing tools for color adjustment, Focus, temperature, and more.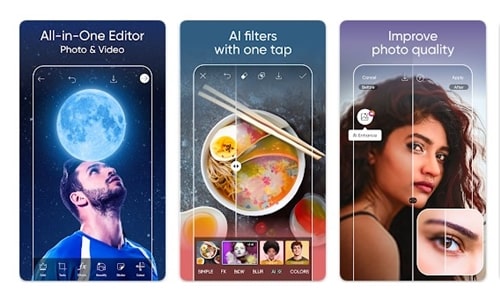 Well, PicsArt Photo Studio is the best photo editing application available for Android. It allows you to edit both photos and videos on your mobile.
If we talk about photo editing, PicsArt Photo Studio offers you a wide range of filters, background eraser tools, blur tools, and more. Also, a collage maker allows you to create unique photo collages with just a few taps.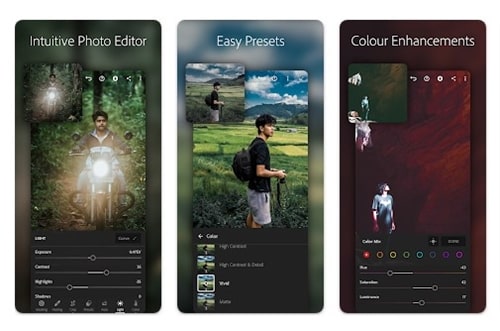 Adobe Lightroom allows editing of RAW image format and enhancing photos with a range of presets and tools.
This app has a 30-day trial, but those with a Creative Cloud subscription can keep using it after the trial version. In this app, you can also sync with desktop versions of Lightroom through the sync option.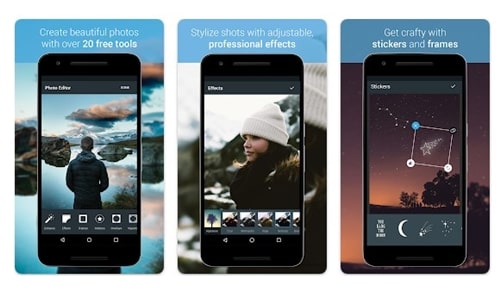 Aviary is a powerful photo editor which is created to deliver a quick and easy way to edit. It includes all the tools that are needed for good Photo editing software.
It also has some extraordinary photo effects, filters, and frames. You can even create your memes with the help of Aviary Photo editor.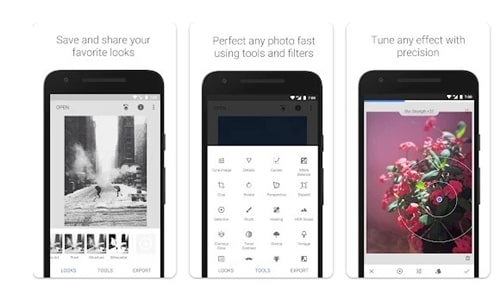 Snapseed is a complete and professional photo editor developed by Google. It has 25 tools and filters, which include Healing, Brush, Structure, and HDR.
It also has a lens blur feature that adds a beautiful bokeh to images. You can create DSLR-type images with the help of Snapseed photo editing.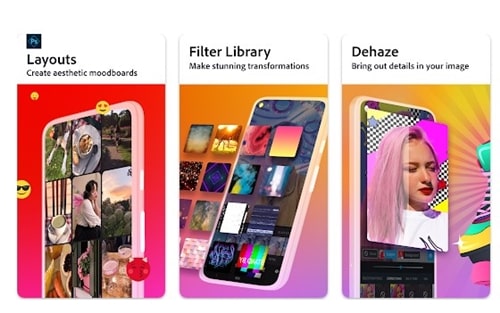 Want to experience Photoshop on mobile? Give Adobe Photoshop Express a try. Although not exactly like the desktop version, Adobe Photoshop Express offers you a few helpful photo editing tools.
With Adobe Photoshop Express, you can fix crooked images, remove noise from pictures, apply blur effects, adjust colors, create collages, and more.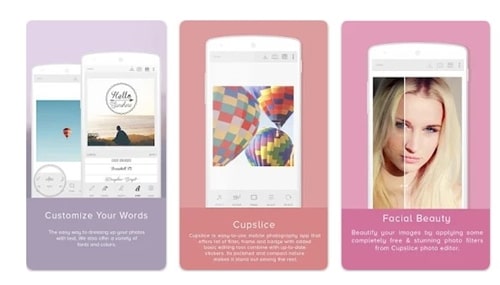 Although not very popular, Cupslice Photo Editor is still one of the best photo editing applications you can use on Android. The app is known for its fast-processing photo editor.
The photo editor of Cupslice offers you lots of image editing tools. You can use the app to adjust color balance color temperature, add frames to photos, adjust brightness & contrast, and more.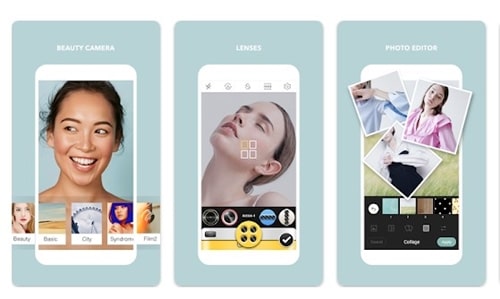 Cymera is a selfie camera and a photo editor app for Android. With this application, you can capture amazing selfies or edit existing ones. In addition, the app brings a wide range of effects to improve your selfies.
The photo editor of Cymera allows you to adjust the color balance, adjust the resolution, add blur effects, crop the pictures, and more.
Line camera app comes with a powerful photo editor. The powerful photo editing tools featured in this app allow you to unleash your inner creativity.
With the Line Camera app, you can create quality collages, add adorable touches, and much more. So, you must try this free photo editing app for Android.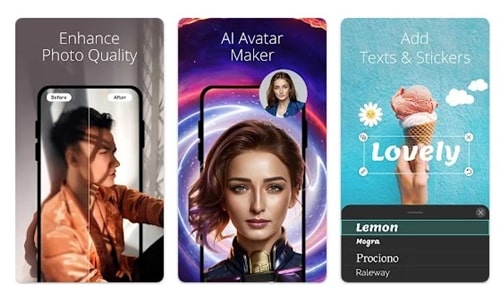 PhotoDirector is an advanced photo editing app that you can have on your Android smartphone. The advanced photo editing app combines a feature-rich photo editor that lets you adjust Red, Green & Blue balance with a visual hologram.
This app has everything needed to be a professional photo editing app. It's a free app available on the Google Play Store.
Photo Editor – Polish from Inshot is one of Android's great Photo editing apps. The app brings everything you will ever need to edit pictures more effectively.
The app brings 500+ stylish effects, face tunes, photo collages, photo frames, filters, grids, and more.
Also, there's an option to change the background of an image. You can also expect basic photo editing features with Photo Editor – Polish, like adjusting the brightness, contrast, color tones, etc.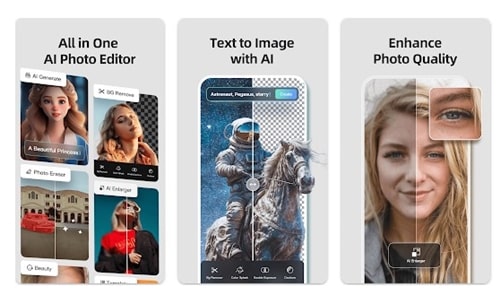 Fotor is an all-in-one photo editing and image licensing platform where amateur and professional photographers can monetize their shots.
The app houses many Photo effects and filters, which you can use to transform the look and feel of an image. The app also allows users to create and share collages.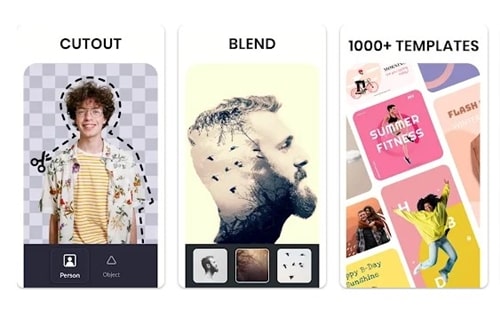 LightX is another photo editor Android that you should have. The app features almost everything needed to be the best photo editor in the Google Play Store.
You can edit pictures using various advanced photo edit tools like Color mixing, Curves, levels, and vignette effects. You can also edit the brightness, Contrast, Exposure, Hue, Saturation, Shadows & Highlights of pictures.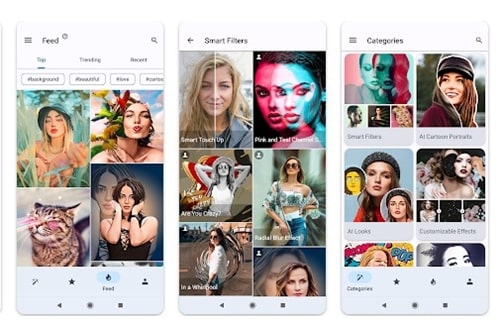 Photo Lab is another powerful Android photo editing tool on the Google Play Store. The app provides over 640 beautiful frames, effects, filters, or montages to transform the look and feel of an image.
The app also houses many photo editing features which can be very useful to those in the Photography field.
So, these are the best photo editing apps for Android. I hope this article helped you! Please share it with your friends also. Also, if you know of other such apps, let us know in the comment box below.