In 2014, Windows 7 used to be the most used desktop operating system. The operating system used to stand out from the crowd due to its impressive features. Windows 7 introduced a ]Photo Viewer application that used to be fast and clean. However, things have changed after the arrival of Windows 10.
Windows 10 introduced a new photo viewer known as 'Photos,' which has its drawbacks. The major drawback is that it takes its own sweet time to load. Also, it can only handle a few image file formats. So, Windows 10's photo viewer is a massive disappointment for everyone who relied on Windows 7 Photo viewer.
List of Best Photo Viewer for Windows 10
So, if you are amongst those who hate Windows 10's 'Photos' app, then you are reading the right article.
Here we will share some of the best photo viewer apps that you can use instead of the Photos app from Microsoft. So, let's check out the best photo viewer apps.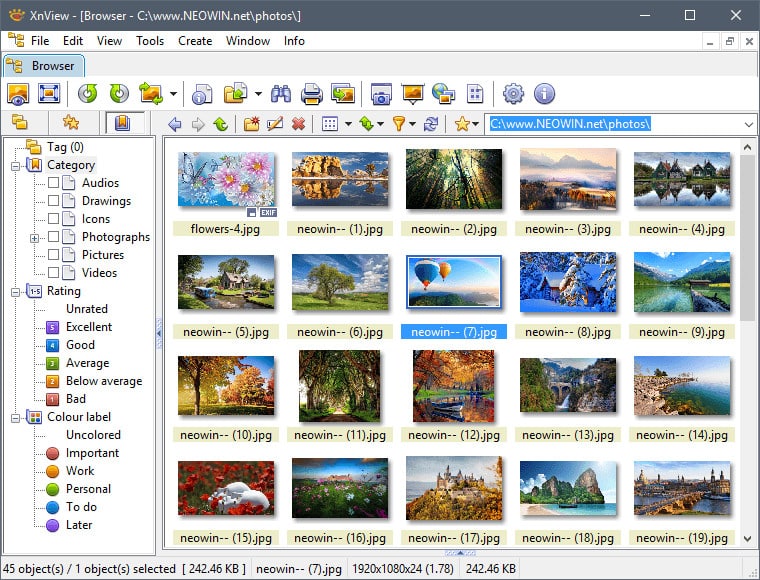 Well, XnView was initially made for Unix systems only, but it's now available for Windows 10. It's one of the lightweight and simplistic image viewer applications you can use on Windows.
Besides photo viewing and management, XnView also offers basic photo editing features. As of now, XnView supports over 500+ image formats. However, it doesn't support the latest webp file format.
Nomacs is a free photo viewing app for Windows 10 that's pretty good in performance and user interface. Nomacs looks similar to the latest Windows 10 photos app, but it's faster.
It's an open-source tool that offers a few basic photo viewing features like zoom, crop, etc. It also has a photo editor that can be used to adjust the color of an image, manage the opacity, and more.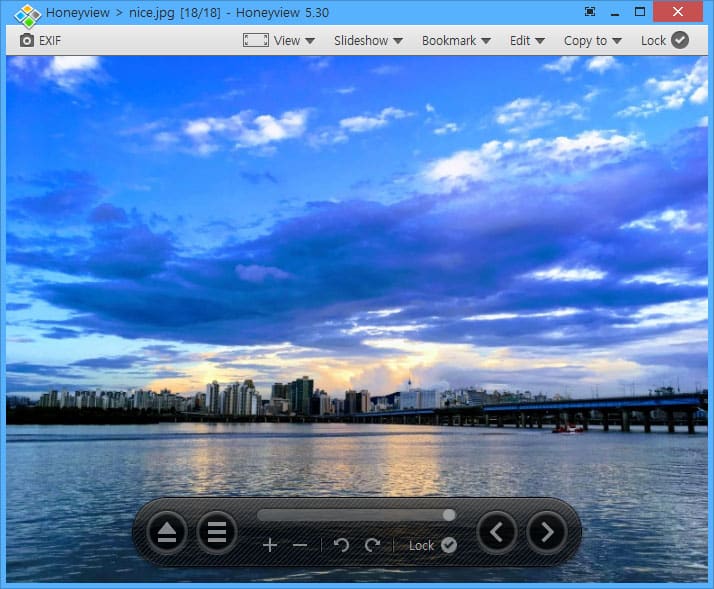 If you are looking for a Windows photo viewer app that looks simple and offers lots of features, then HoneyView might be the best pick for you. The great thing about HoneyView is that it supports almost all major image file formats.
Not just that, but HoneyView also offers a few basic photo editing features like crop, rotate, etc. So, HoneyView is another best photo viewer for Windows 10 that you can use today.
Well, it's a full-fledged photo viewer app available for the Windows 10 operating system. The application is free to use, and it provides users with lots of unique features.
For instance, a screenshot utility can capture images with the mouse cursor. Not only that, but it also has a few advanced photo editing features and OCR support.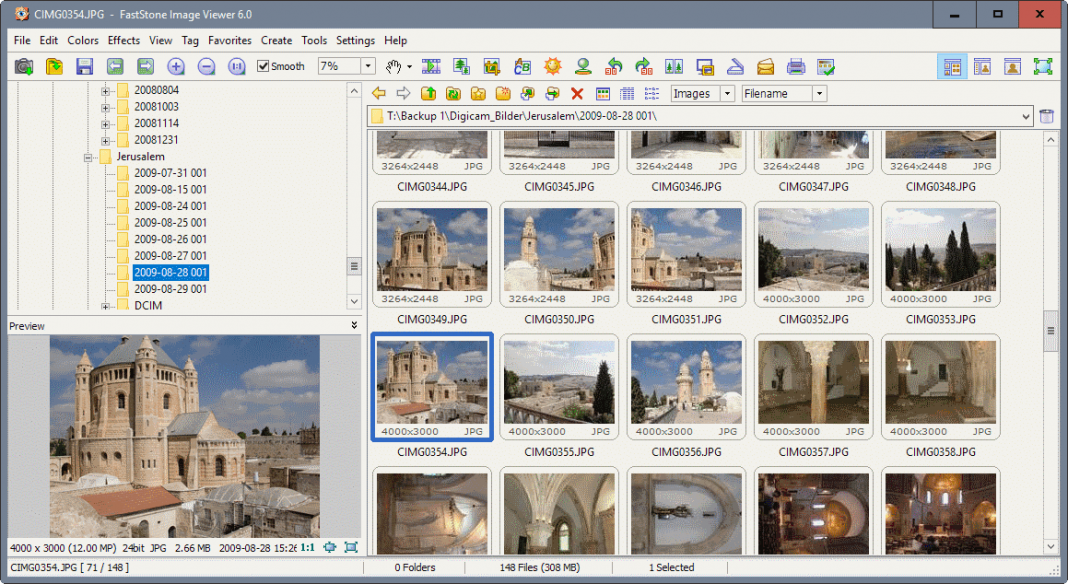 FastStone Image Viewer is another best free Windows-based image viewer supporting almost all image file formats. The great thing about FastStone Image Viewer is that it supports multi-monitor configuration, which helps deal with many image files.
Not just that, but FastStone Image Viewer also supports almost all major graphics formats like JPEG, GIF, PNG, TIFF, ICO, etc.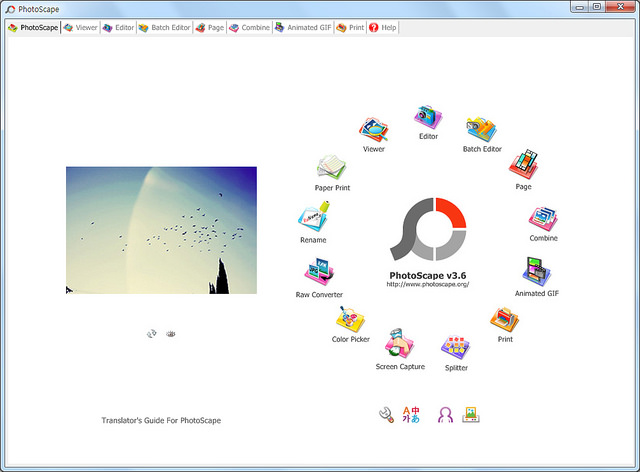 Photoscape is one of the best and most lightweight photo editing apps available for Windows computers. The good thing about Photoscape is that it can be used as a photo viewer, photo editor, and collage maker.
It offers a wide range of features, including basic editing and fixing, batch editing, photo viewing, resizing, etc.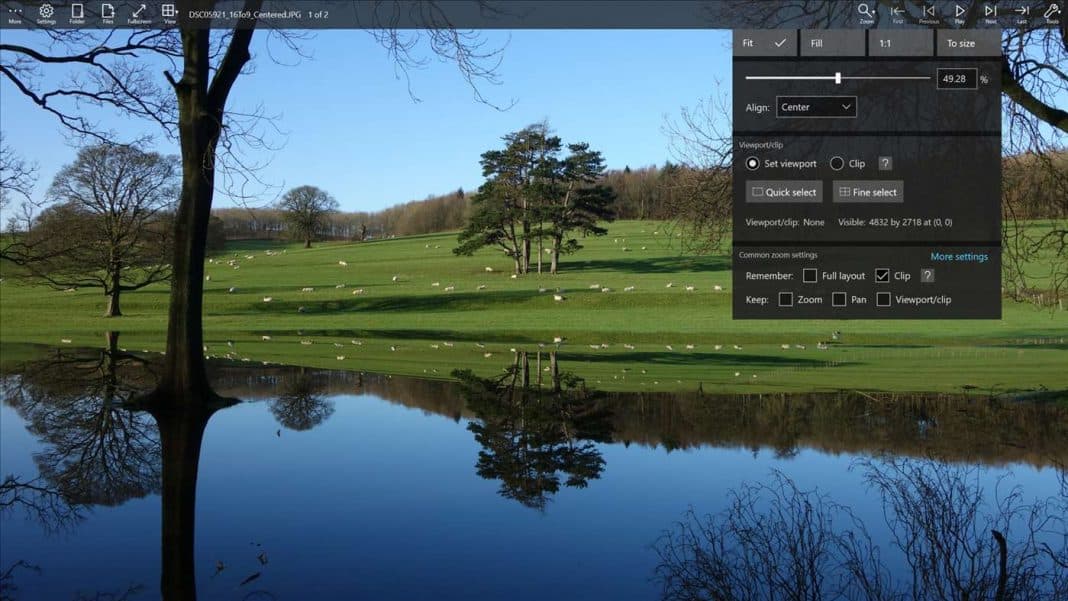 If you are searching for a simple to use photo viewer app for your Windows 10 computer, you can pick Pictureflect Photo Viewer. The photo viewer app for Windows allows users to review photos in a clean interface, and it provides users a wide range of zoom options.
Apart from that, Pictureflect Photo Viewer supports a wide range of image formats like PNG, JPEG, HEIC, GIF, etc.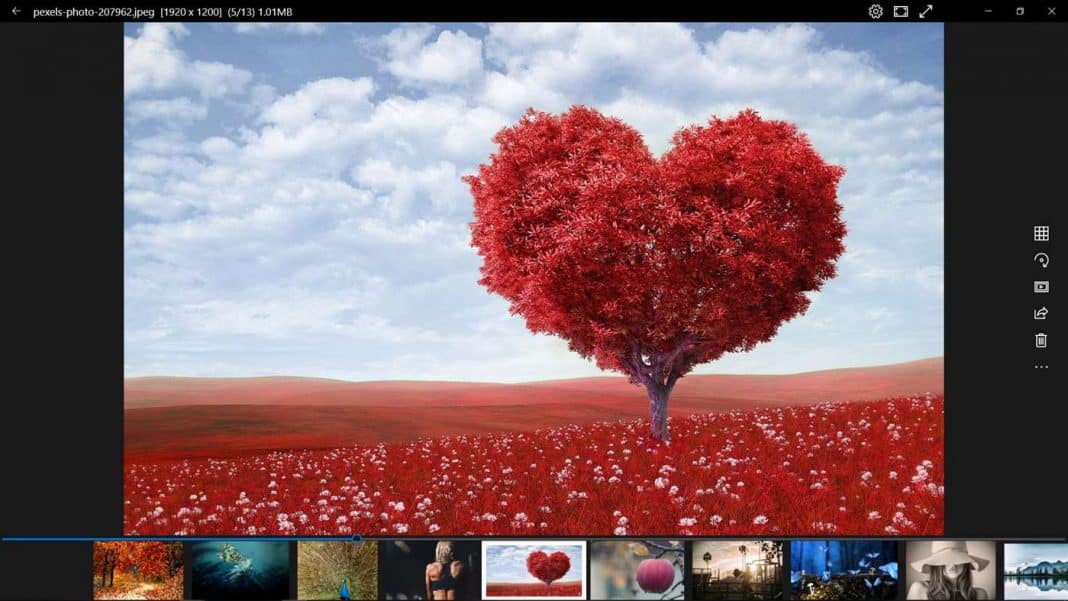 Although not famous, 123 Photo Viewer is still one of the best photo viewer applications that you can use on Windows 10. Guess what? 123 Photo Viewer is lightning fast, and it comes with support for OneDrive.
The user interface of 123 Photo Viewer is also pretty well-designed, and it's competent in terms of features. The photo viewer is even compatible with touch-screen Windows 10 laptops. It supports almost all major photo file formats.
If you are looking for a lightweight and versatile image viewer application for Windows, look no other than ImageGlass. It's a modern photo viewer app without any complicated settings or options.
The lightweight interface of ImageGlass also makes the app very fast. Moreover, it supports almost all major image file formats you can think of, like JPG, PNG, JPEG, JPE, JP2, EMF, DIB, CUT, BPG, BMP, AI, HEIC, ICO, EXR, EXIF, SVG, and more.
JPEGView is probably the most lightweight image viewer app available for Windows operating system. Although it doesn't support all image file formats, it does support the most popular ones like JPEG, PNG, BMP, GIF, JPG, and a few others.
The Photo Viewer application for PC is extremely fast and lightweight. Also, it offers a few image editing features like color correction, photo enhancements, and more.
You can use these free photo viewer apps on Windows 10 to view photos. If you know of any other such apps, then make sure to drop the name in the comments. I hope this article helped you! Please share it with your friends also.