A podcast is a digital medium that consists of an episodic series of audio or digital radio, subscribed to and downloaded through web syndication or streamed online to a computer or mobile device.
In this smart world, we all have smart devices that can stream out these media through the apps designed for them.
13 Best Podcast Apps for Android
Here we are with cool podcast apps to stream your favorite media on your smartphone. So, have a look at these apps below.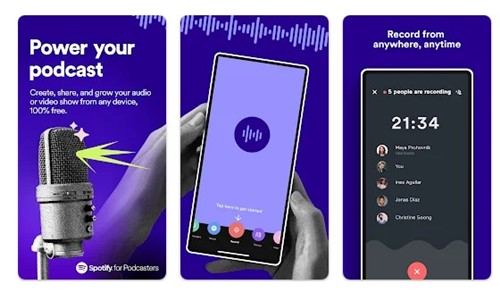 Anchor differs slightly from all the other apps listed in the article. It's basically a podcast app that lets you record audio and publish it on popular places like Google Podcasts or iTunes.
So, basically, Anchor is an app that helps you create a podcast for yourself. All features of the app are free, including hosting. So, if you want to create your podcast, Anchor should be the app to get started.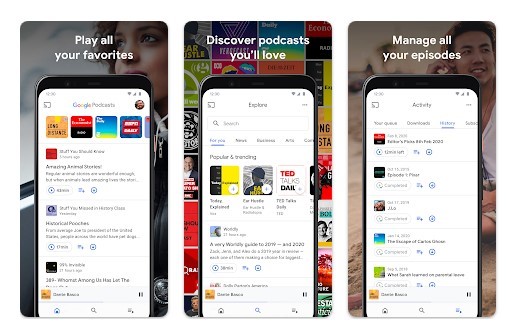 Not many would know, but Google also has an app called Google Podcasts. The app lets you play the latest episodes from your favorite shows and explore podcast recommendations for you.
You can use the app to discover and subscribe to your favorite podcast channels, explore shows and episode recommendations, etc. The app also lets you control the playback speed and skip over silences.
This is one of the best podcast apps for Android, and it has a fantastic collection of media streaming. The massive library of podcasts makes this app above all other podcast apps.

The app also provides useful features like casting your audio/video episodes to TV via Chromecast, configuring the skip/replay buttons, etc.
The only downside of the app is that it's not free. However, you get a 7-day full feature trial on the first usage.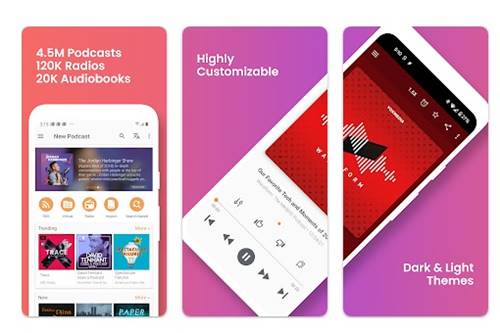 Another app like Beyondpod is the Podcast Addict. This app is one of the best in the Google Play Store.
You can search podcasts manually in this app, add an RSS feed, browse top podcasts, import via OPML, and do many other things you will get to know after installing this app.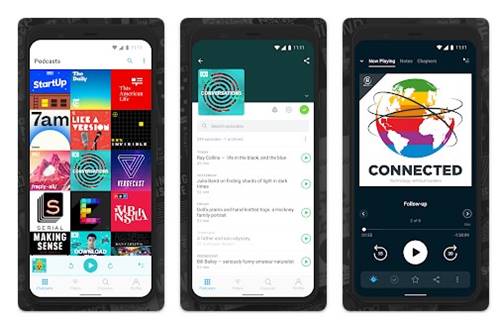 Well, Pocket Casts is an app by listeners, for listeners. Pocket Casts is known for its hand-curated podcast recommendations.
Compared to other podcast apps for Android, Pocket Casts offers more powerful playback options. For example, with Pocket Casts, you can trim silence, change the play speed, boost volume, and more.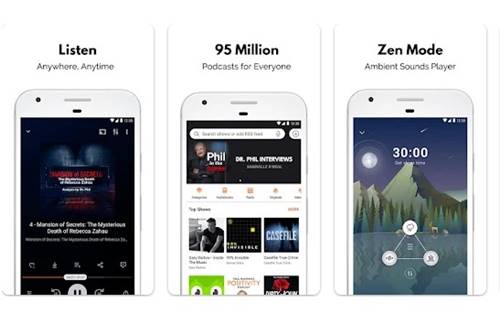 CastBox is an easy-to-use podcast player for podcast lovers, offering a clean layout and easy-to-navigate interface.
With a broad category of podcasts, you can stream or download your favorite podcasts anywhere, anytime, for free.
Currently, the app has over 1 million podcast channels you can subscribe to. You also get an option to stream and download episodes of podcasts.
Podcast Go is one where you can find basic stuff like downloading podcast episodes, variable-speed playback, sleep timers, and more.
Not only that, but the app also features a delightful design and Material Design. The app comes for free, but it shows ads.
Podcast App from Player FM is another best Podcast apps to have on Android. The app promises a distraction-free listening experience with zero compromises on the features.
The best thing about the Podcast App is its impressive interface, and it doesn't show any ads. Another good thing about Podcast App is the offline feature, which allows users to listen to podcasts offline.
Well, Spotify is one of the most loved music streaming services you can use. The music streaming app also has a library of podcasts dedicated to comedy, storytelling, entertainment, and much more.
But, to enjoy all the content of Spotify, you must purchase the Spotify Premium version. The premium version has better audio quality and more podcasts.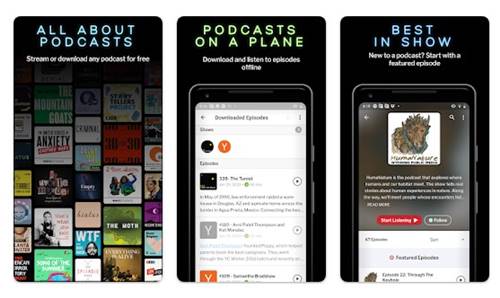 If you are looking for an easy-to-use podcast app, RadioPublic might be the perfect pick for you.
You will find as many as 300,000 podcasts and 15 million episodes with podcasts available in different languages.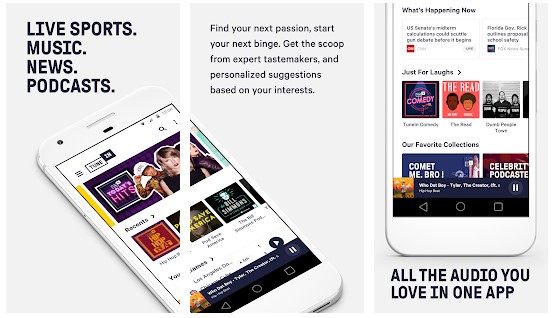 Well, TuneIn is not a podcast app, but it's more of a video streaming app from where you can watch live sports, music, news, podcasts, and radio. The great thing about TuneIn is that it's free to download and use.
Some other features of TuneIn include live play-by-play of every NFL, MLB, NBA, and NHL game, streaming over 100,000+ AM & FM radio stations worldwide, and more.
Doggcatcher is possibly the oldest podcast app on the list, but it's frequently updated to keep up with the latest trends & features.
When it comes to podcasts, Doggcatcher does have a huge library of podcasts. As you listen to the podcasts, the app sends you personalized recommendations.
Also, there are options to search podcast & news directories, import from OPML, etc. The app has a nice looking material design that looks fresh & modern.
If you are searching for a highly-rated podcast app & player for Android smartphones, try Podbean. Podbean has been downloaded over 5 million times and has many positive reviews.
Regarding the podcast channels, Podbean allows you to subscribe to millions of podcast channels from top networks, search by podcast name, episode & author name, browse top/trending podcasts on selected topics, etc.
Also, the app allows you to stream or download podcasts for offline playback. Overall, Podbean is a great podcast app for Android you shouldn't miss.
So, these are the best podcast apps for Android. I hope this article helped you! Please share it with your friends also. If you have any doubts, let us know in the comment box below.