Time to know all the best Best Pokemon Go Tips, Tricks & Hacks in 2019 and Pokemon go of the amazing game of the year. These tricks, tips and hacks will help you to perform better in the game and catch Pokemon easily and in huge numbers.
Pokémon Go is one of the most trending games globally played by many users and it has taken the world by storm. This game is so addictive that gamers have gone to the extent of using drones and various methods that could help to speed up their progress. It has been almost two weeks since the game was released and now it has got millions of users in a short span of time.
Almost every user is seeking the best tips and tricks to perform better in this game. And that is why we are here with a complete guide that will help you to know lots of amazing things that will help you to boost your gaming skill in this app. So have a look at complete guide discussed below to proceed.
Pokemon Go: The Best Tips & Tricks in 2019
Below guide represents some of the best tricks and hacks that you can use in the game to get the maximum number of Pokemon in the game. So follow the below guide to proceed.
1. Getting Pikachu As Your Starter Pokemon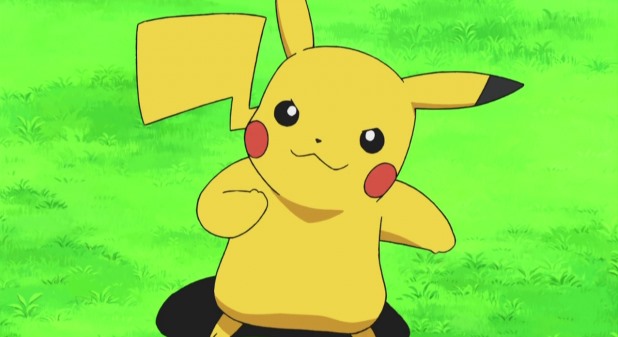 Many of you must want to get Pikachu as your starter Pokemon and here is the trick to get it. In the first run when you start the game then there will be three Pokemon which are Charmander, Bulbasaur, and Squirtle and if you ignore them and keep on moving then the fourth Pokemon that you will see will be Pikachu.
2. Getting Pokemon Faster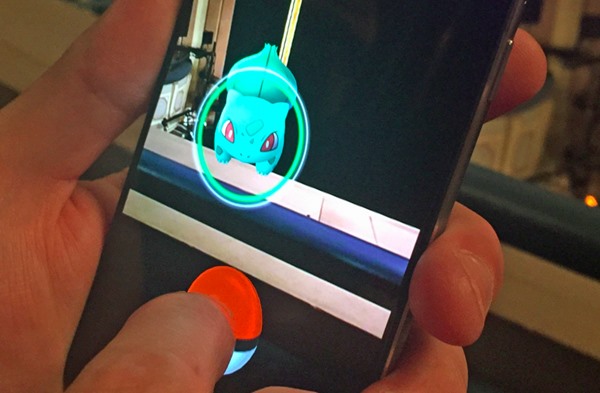 This game is on GPS track-based and you need to find the Pokemon and the best way is to go to the location with higher cellphone traffic and for this, you should go the places with a high crowd like parks, public sectors, theatres, mall etc. There you will surely get lots of Pokemon to catch.
3. Spoofing GPS For Pokeballs
This is the best way to cheat the game and get the Pokemon easily. With the help of GPS spoofing, you can easily move the location in the game without actually visiting the location. And for this, the first thing you need to do is to Root Your Android and then you need an android app that will help you to spoof the GPS and for this Fake GPS Location, Spoofer Free will be greatly helpful. So go ahead and try this.
4. Effective Way To Catch Pokemon
Many of the beginners must be facing the problem to catch a Pokemon. But here is the trick to do this effectively. You can simply long tap on Pokemon and wait for green vibes to come out as this is the best time to hit the Pokeball and get the Pokemon effectively.
5. Recover Missed Pokeballs
In the game, you have a limited number of Pokeballs and if you missed them all then it will be difficult to get a Pokemon, so better to recover them as they are missed by you. When you rais the ball to get a Pokemon and the Pokeball get missed then be quick and tap on the Pokeball till its visible with this your Pokeball will get recovered.
6. Get More Pokecoins For Free With Google Opinion Rewards
This is another great way to get the game rewards easily in the Pokemon Go. And For this, you can Download Google Opinion Rewards and with this, you will get credits for your Google Play Store that you can later use for getting Pokemon cash without using your actual cash.
7. Implementation When you Run Out Of Incense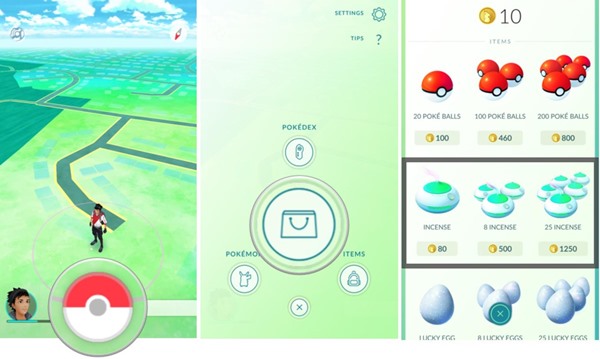 when you run out of Incense then you must be looking for the method to bypass that and here we have a way that will help you a lot. In this case, you need to go to the nearest most populated Poké stop where people might a lure module and there you can easily get the incense.
8. Turn Off Camera
This is another great way that will surely gonna help you a lot. Turning off the camera will help you a lot in catching the Pokemon as it will lead to remove .bith distractions as well as save your phone's battery, so it's better to turn the camera off while catching Pokemon.
9. Play Pokemon Go While Traveling
This is the great way to get lots of Pokemon as while travelling you will get close from lots of Pokestops and you just need to take your phone out and then catch the Pokemon that you see while travelling. It can easily rise your Pokemon collection.
10. Find ALL The Pokestops
You can use the map in the app as this is user created and you will see all the pointing of the Pokestops all over the globe there and you can easily reach them to get the fill-ups and your Pokemons.
Use these tips and you can easily make the great collection of amazing Pokemon around you can be a better game player among your friends. So try this out today. Hope you like the guide, keep on sharing with others too. Leave a comment below if you have any related queries with this.