Well, if we look around, we will find that streaming movies, shows and series online has been by far the most genuine way to get access to the latest movie releases. Whenever we think of movie streaming sites, PrimeWire is usually the first site to hit our mind. PrimeWire used to be a popular streaming website from where one can watch unlimited hours of video content.
The great thing about Primewire is that it has an extensive collection of online media, including music, ready to stream straight from your web browser. The bad thing is that most of the Primewire like sites were getting banned in certain countries. In these scenarios, it will be a good idea to be ready with a new list of sites like primewire.
List of Best Primewire Alternatives To Watch Free Movies
In this article, we will share with you some of the top alternative sites like Primewire from where you can watch movies for free. So, let's explore the best movie streaming sites.
1. Putlocker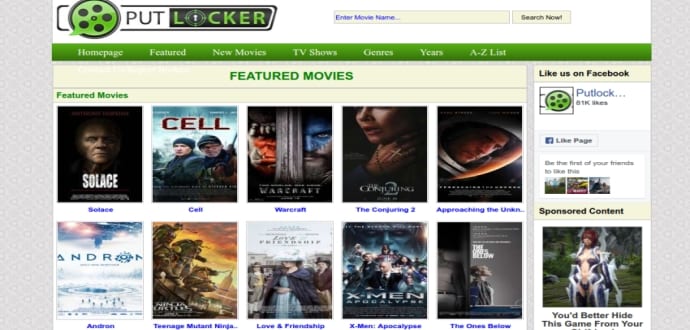 Putlocker might not be the best movie streaming site right now, but it used to be ranked in the top 250 movie streaming site. In 2016, the site was banned in the UK, and later it was banned in few more regions. The site is still active today, but with a different domain. Putlocker has always been known for its clean user interface. You can watch both Movies & TV Shows on the site.
2. Solar Movies
Well, Solar Movies is another top-rated Primewire alternative on the list that you can consider. The site is known for its attractive & clean user-interface. The site organizes the most popular video content right on the homepage. Apart from that, Solar Movies also allows users to apply filters while searching for movies and TV Shows.
3. 123Movies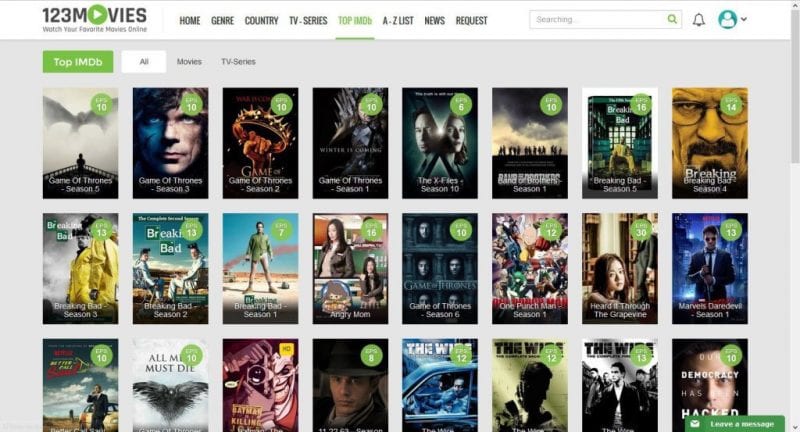 If you are unable to decide what to watch, you need to visit 123Movies immediately. It's one of the best sites for finding a specific movie title. The user-interface of the site is clean and well-organized. When it comes to the content, 123Movies has everything you could probably think of. It also allows you to sort movies alphabetically, by release date, or by the number of views.
4. Popcornflix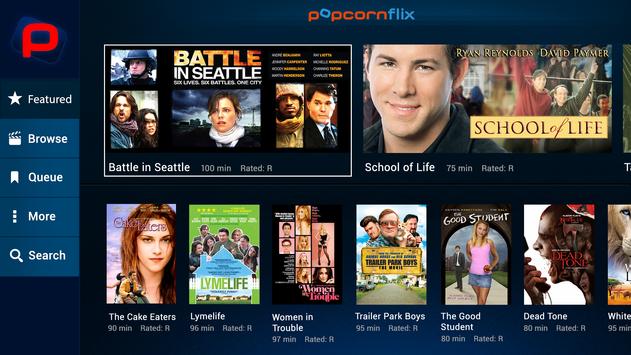 It is another best Primerwire alternative you can visit to watch movies and TV shows without any limitation. The interface and the layout are quite impressive, and you can find the latest movies, TV shows, etc. Not just that, you can also find some anime videos on the platform.
5. Yify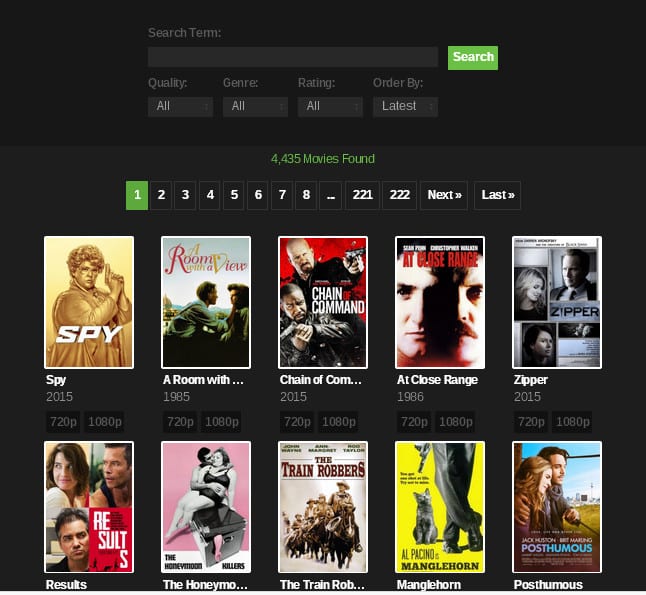 Well, if you are looking to stream newly released movies, then Yify could be an excellent choice for you. The site was frequently updated with new movies & TV Shows. All of the new movie titles were shown right on the homepage. On YiFi, you can either stream videos, or you can download it on your computer for offline viewing.
6. SnagFilm
When it comes to the content, SnagFilms has everything that you could possibly ask for. Unlike any other site, SnagFilms isn't bloated with ads and pop-ups. SnagFilms claims to provide unlimited and free access to more than 20 million titles. However, you would require to create an account to watch the content. From user-interface to content, everything on SnagFilms is good.
7. TinklePad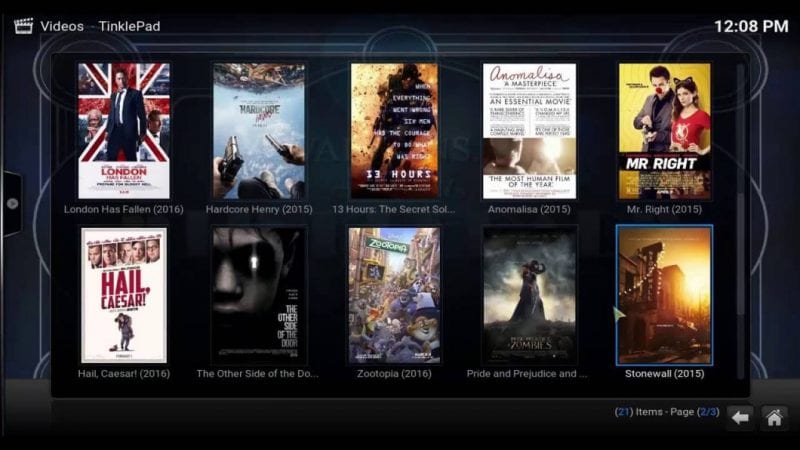 It is a relatively new site that offers a decent collection of new and most popular movies. Although TinklePad is not the best alternative to PrimeWire, it won't disappoint users looking for free video content. The great thing about TinklePad is that it allows users to download videos for offline viewing.
8. Vumoo
It is another interesting site where movie watchers can watch the latest movies and TV shows. The movie collection of Vumo is very enviable, and the total number of videos that it hosts is uncountable. The great thing about Vumoo is that users can watch the entire episode of any soap opera or serials.
9. KatMovieHD
Well, if you are living in India and looking for Hindi content, then KatMovieHD might be the best pick for you. The great thing about KatMovieHDis that it has tons of video content to offer. What makes KatMovieHD interesting is its fantastic user interface and the ability to stream videos.
10. Fmovies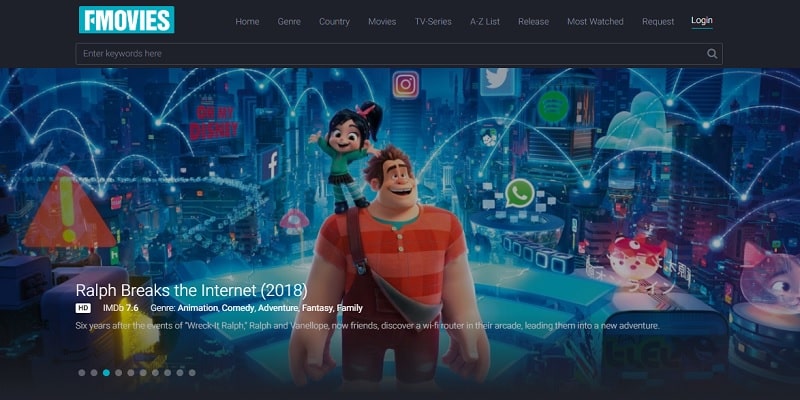 It is another best site on the list which you can visit to watch free video content. We have listed Fmovies in the list of best Primewire alternatives because it has an excellent interface, much like Primewire. If we talk about the movie content, Fmovies has tons of high-quality movies and TV Shows to offer. However, the site shows ads which can ruin the video watching experience.
Is it legal to stream video content from these sites?
It's never legal to stream video content from these sites, neither does streaming from PrimeWire.
Do I need to use a VPN service to access these sites?
Yes, you will need a VPN service to access these sites. These sites were banned in lots of regions.
Do I need to create an account?
Most of the site listed in the article doesn't require account creation. However, you need to create an account on PopcornFlix, Snagfilm, Vumoo, etc.
So, these are the best alternatives to the PrimeWire. You can visit the listed sites to stream the latest movies and TV Shows. However, if you feel that we have missed any important site, please drop the name in the comment box below.