Remote desktop access is indeed a great way to stay in touch with the computer files. Nowadays, remote desktop apps are available for Android devices, allowing users to access the computer remotely. Basically, with remote desktop access, you can access the files stored on other computers remotely.
There are almost hundreds of remote desktop tools available for the computer. But, out of all those, only a few of them stand out from the crowd. So, if you are also searching for reliable remote desktop tools for Windows, you are reading the right article.
Also Read: How to Split Screen in Windows 10 for Multi-Tasking
List of 10 Best Remote Desktop Tools for Windows 10
This article will share a few best remote desktop tools that you can use today. With these tools, you can access other PC from your computer. So, let's check out the best Remote desktop tools.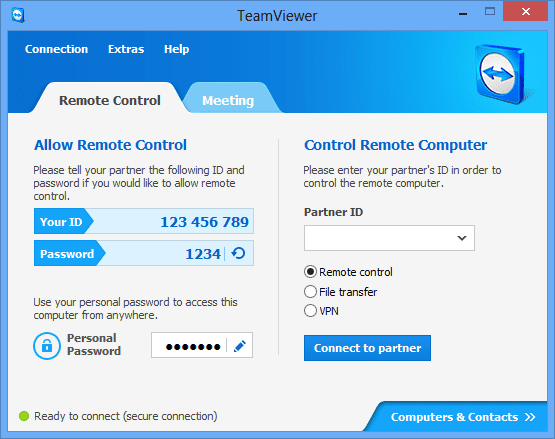 TeamViewer is one of the top titles in the remote access world. The remote access tool is available for almost every platform, including MAC, Linux, Android, Windows, etc. So, you can use Teamviewer to control your smartphones or computer remotely.
Not just that, but it also has cross-platform support, which means you can control Android from PC or vice versa.
Windows Remote Desktop Connection is indeed an excellent tool for Windows users. This is not a third-party app as it comes pre-built with a Windows operating system.
With the Windows Remote Desktop connection, you can control other computers running on Windows from your computer.
If you are looking for a free remote management tool that offers lots of unique features, then UltraVNC might be the best pick for you. UltraVNC is mainly used for screen sharing, and the great thing is that it allows users to connect multiple screens simultaneously.
Splashtop is mostly used by businessmen and for official purposes, and it is available on almost every platform, including Windows, OSX, Android, Linux, iOS, etc. The tool is mostly used for screen sharing purposes.
Splashtop is available in two versions – Free and Premium. The free version is limited to some features, whereas the premium version restricts accessing the features.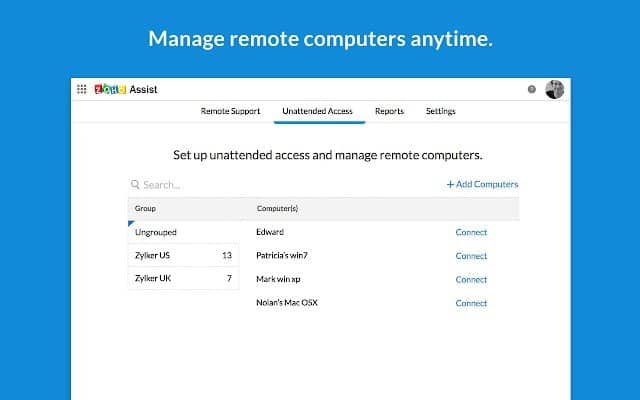 Zoho Assist is known for its web-based, on-demand remote support sessions. Since it's a cloud-based program, you and your client don't need to install any software to start a remote session. Starting a remote session is also pretty easy.
The host must head to the Zoho assist website and select the 'Share My Screen' option. The host side will be provided with an ID and password to give the client. The client needs to access the same web page and enter the host's ID and password.
Anydesk is probably the best remote desktop access tool you can use today. The great thing about Anydesk is that it has a tool for almost every major platform, including Windows, Mac, Linux, Android, iOS, and FreeBSD.
The free account of Anydesk is only limited to two devices at a time. However, the premium one removes all restrictions.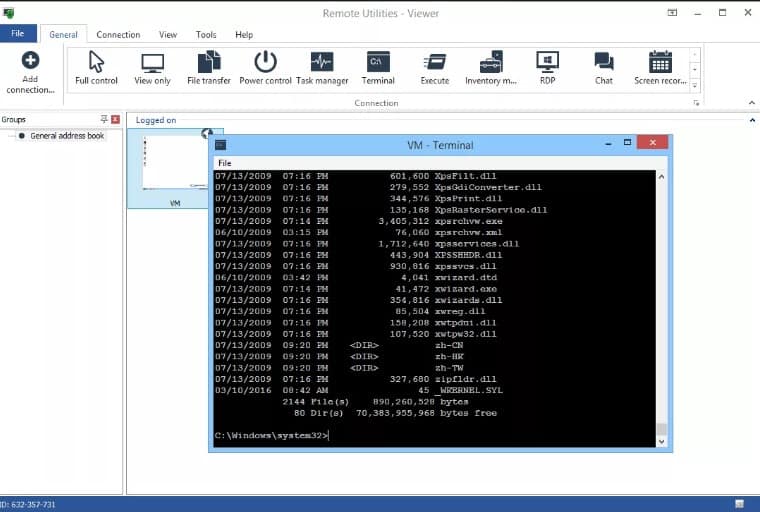 Remote Utilities is one of the best remote desktop tools everyone would love to have. The great thing about Remote Utilities is that it has many unique features. Users need to install Remote Utility Host on their Windows computers.
With that, your computer can be accessed by other devices. If you want to connect with your client's computer, then you need to have their computer's host along with the Internet ID.
Well, if you are looking for a free and open-source remote access tool for your PC, then you need to give DWService a try. The good thing about DWService is that it provides client access through a web page.
The host side needs to download & install the DWService client on your system. On the other hand, the client-side needs to click on the link, enter the code and password to access the host's DWAgent program window.
If you are in a hurry and looking for ways to get into someone's computer without logins or installation, then Getscreen.me might be the best pick for you. Getscreen.me is suitable for one-on-one sessions, and it just takes a minute to get started.
Getscreen.me lets you connect from anywhere in web browsers. Despite being browser-based, it offers you a full range of remote access features. However, Getscreen.me is free for up to 2 devices only.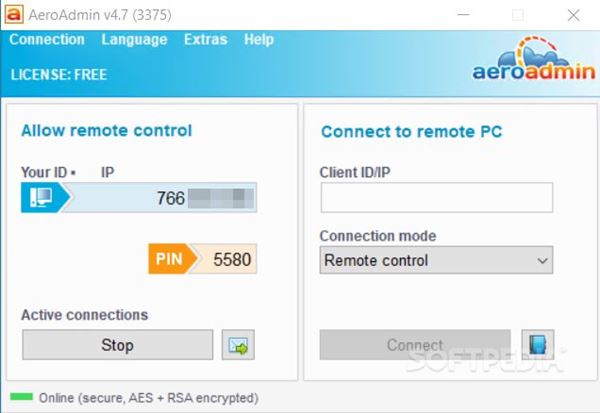 AeroAdmin is another best free remote access tool available for PC platforms. Both AeroAdmin and TeamViewer share lots of similarities. Like TeamViewer, you need to open the portable program on the host side and share your IP Address with the client.
The client PC needs to run the AeroAdmin portable program and enter the host PC's ID or IP. This will immediately start the remote desktop session.
With these free programs, you can easily remote control other PC from your computer. If you feel that we missed any important app on the list, please drop the apps' names in the comments. I hope this article helped you! Please share it with your friends also.